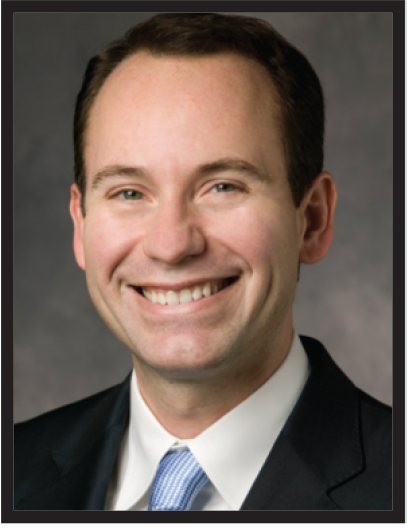 By John M. Morton, MD, MPH, MHA, FACS, FASMBS, ABOM
Clinical Editor of Bariatric Times; Vice-Chair of Quality and Division Chief of Bariatric and Minimally Invasive Surgery in the Department of Surgery at Yale School of Medicine in New Haven, Connecticut.
Dear Friends and Readers,
After 16 years of service for Stanford University, I have decided to join the Yale Department of Surgery as Vice-Chair for Quality and the inaugural Division Chief for Bariatric and Minimally Surgery for the Yale New Haven Health System of six hospitals. I am grateful for the opportunity to have led the internationally recognized Stanford Bariatric Program as well as initiating both the American College of Surgeons (ACS) National Surgical Quality Improvement Program (NSQIP®) and the ACS and American Society for Metabolic and Bariatric Surgery (ASMBS) Metabolic and Bariatric Surgery Accreditation and Quality Improvement Program (MBSAQIP®) quality programs during my tenure as Director of Surgical Quality. I am grateful to leave a strong legacy in education with 30 Stanford Medical Scholar awards and five teaching honors, including the Kaiser and Bloomfield Clinical Teaching Prizes. In 16 years, I have had more than 160 peer-reviewed publications and funding from the National Institutes of Health (NIH) and Gordon and Betty Moore Foundation. Of course, the highlights of my career are serving as President of the ASMBS in 2014-2015 and as inaugural Chair of the MBSAQIP for 800 hospitals. I'm also honored to have received the ASMBS Foundation's Lifetime Achievement Award. Thank you to all the Stanford staff, trainees, and faculty for their support.
There are many lessons I have learned in my first 16 years of practice. First, be grateful for the opportunity to provide care­—it is a privilege. Second, be curious—look for opportunities—they are everywhere. Third, work hard—it will pay off. Fourth, care about what you do and where you are—it will sustain you. Fifth, be involved—this is the only way to accomplish goals. Sixth, your family is paramount. Long after the final stitch is thrown, they will be there. Finally, listen and care for your patients—they can teach you. Remember, the secret in the care of a patient is to care for the patient.
As I move forward to the historic Yale Department of Surgery, I am excited for the opportunities to introduce a population-based, network obesity program with the entire continuum of care in a much larger setting. This is a larger opportunity allowing for innovation in accountable care, direct employer contracting, education, performance improvement, and discovery. I hope to take advantage of being next to the media capital of the world in New York City to further raise awareness regarding obesity.
While my location may change, my commitment to our field will be forever enduring. The joy of my professional life is to be able to provide care for patients in need with colleagues like yourself who also sincerely care.
Sincerely,
John M. Morton, MD, MPH, FACS, FASMBS
Category: Editorial Message, Past Articles