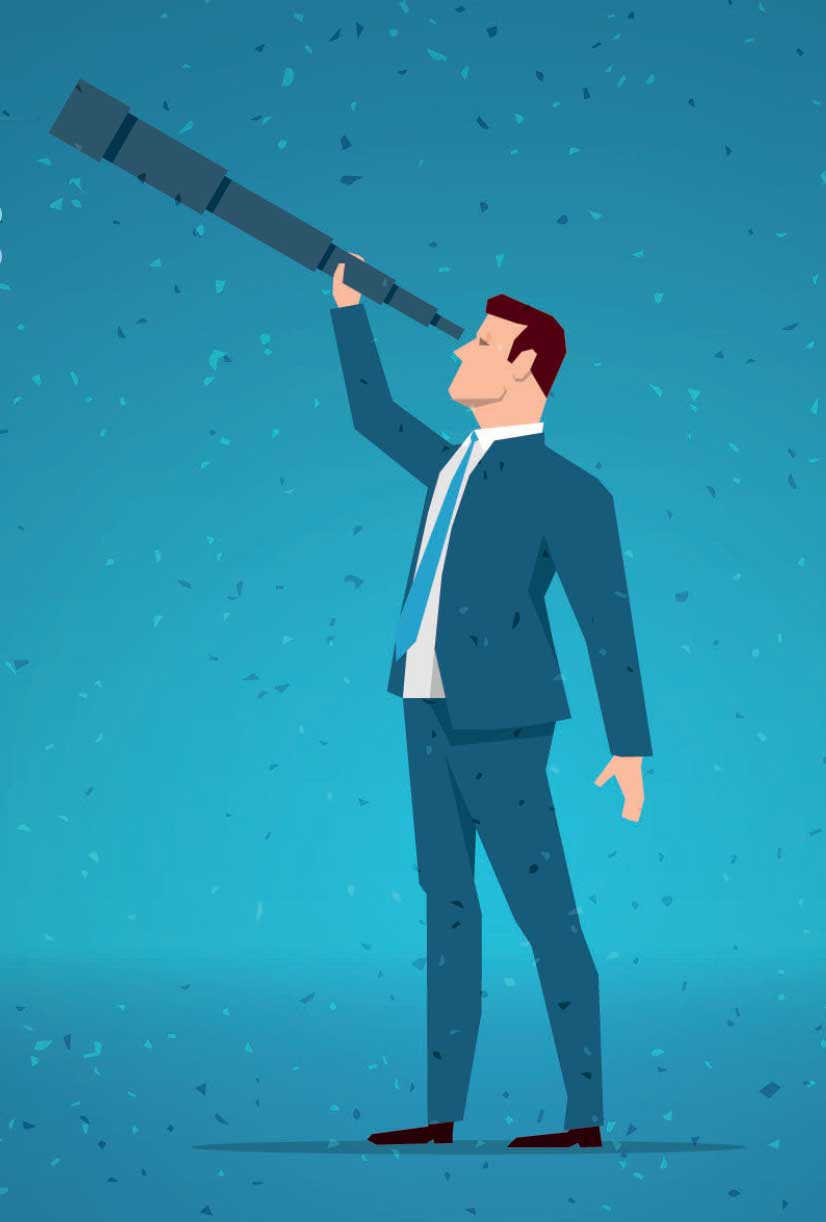 by Adrian G. Dan, MD, FACS, FASMBS
Dr. Dan is Medical Director, Weight Management Institute at Summa Health in Akron, Ohio, and Associate Professor of Surgery at Northeastern Ohio Medical University (NEOMED) in Rootstown, Ohio.
Funding: No funding was provided.
Disclosures: The authors have no conflicts of interest relevant to the content of this article.
Bariatric Times. 2023;20(5–6):16–18.
---
O n any given day, during the lunchtime rush to the physician's lounge, it's not uncommon for me to field some questions about obesity and surgery. Lately, it's been a lot of, "So… are you guys worried that these new drugs will put you out of business?" The drugs refer to glucagon-like peptide 1 receptor agonists (GLP-1 RAs), now approved by the United States (US) Food and Drug Administration (FDA) for the treatment of obesity. They've been a hot topic of discussion, a dominating issue in the lay press, and the subject of just about every other television commercial. The interest should not come as a surprise since obesity rates in the US have now surpassed 40 percent and the pharmaceutical companies, eager to capitalize on their investments, have conducted aggressive marketing campaigns. So, how will this really affect metabolic and bariatric surgery (MBS)?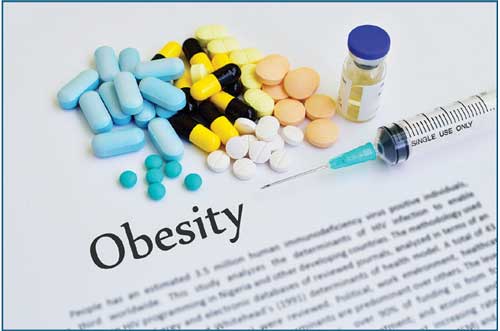 The response from the MBS community has been largely positive, and frankly, the answer to that often-asked question above is "No, this will probably make bariatric surgeons busier than ever!" For the most part, MBS professionals have welcomed the introduction of another effective modality to help combat a chronic disease. Sure, there might be a small minority solely interested in job security and earning potential, but the vast majority who recognize the impact of the obesity epidemic on the population have embraced this much needed and overdue addition to our arsenal. The promising results and potential to combine effective medication with surgical therapy is quite exciting. As a matter of fact, the 2023 American Society for Metabolic and Bariatric Surgery (ASMBS) Annual Meeting is focused on "Enhancing Outcomes through Combined Therapies." The new generation of anti-obesity medications (AOMs), much more powerful than its predecessors, could further expose the possibilities of targeting the physiologic dysfunction that leads to obesity. Patients and medical professionals alike will realize the potency of surgery to correct this metabolic dysfunction and recognize obesity as a chronic disease worthy of evaluation and treatment. 
Despite all the positive aspects, this novel medical therapy has its own drawbacks and challenges, some of which resemble those of MBS. As it stands now, the cost of the medication will certainly limit access to care.1 While some state Medicaid and private insurance plans permit their use, GLP-1 RAs for the treatment of obesity are prohibited for Medicare beneficiaries (a topic best left for another day). Efforts are underway to change this through the Treat and Reduce Obesity Act,2 but the financial impact might be overwhelming. If all of the Medicare beneficiaries with obesity were prescribed GLP1-RAs, the price would far exceed the entire current budget of Medicare Part D.1 In light of the perpetual need of the medication to sustain its benefits, MBS emerges as an attractive option and the most cost-effective value proposition for safe, effective, and durable weight loss.
While encouraging at first glance, the outcomes reported as percentage of total weight loss (%TWL) and percentage of excess weight loss (%EWL) rates in patients with mild obesity must also be construed with caution.3 The same impact of GLP-1 RAs on these parameters is not likely to be attained in patients with severe obesity. The durability of weight loss and the consequences of withdrawing treatment are yet to be conclusively studied. The preventative capabilities for major cardiovascular events and cancer might also be modest when compared to MBS. Finally, the list of potential side-effects for GLP-1 RAs reads like a list of all possible gastrointestinal symptoms, and many patients will not be able to tolerate them. 
The addition of more effective anti-obesity drugs to our current tool box is long overdue and should be embraced. The potential indications, especially for MBS patients, are yet to be studied and defined. These effective medications will likely augment our capabilities to treat obesity, rather than make our operations obsolete. For now, MBS remains the most powerful weapon to combat obesity. Long before the introduction of novel medications and the frenzy of media interest, some surgeons  offered medical therapy to complement surgical options. Within the ASMBS, Dr. Rachel Moore is regarded as a thought leader in this domain, with extensive expertise in the realm of integrating these modalities. In the guest perspective, she provides her unique vision of this new dawn for the management of obesity in the era of effective AOMs.
References
Baig K, Dusetzina SB, Kim DD, Leech AA. Medicare Part D coverage of antiobesity medications—challenges and uncertainty ahead. N Engl J Med. 2023;388(11):961–963.

 

Congress.gov. S.596 –

 

Treat and Reduce Obesity Act of 2021. 4 Mar 2021. https://www.congress.gov/bill/117th-congress/senate-bill/596/text. Accessed 10 May 2023.
Wilding JPH, Batterham RL, Calanna S, et al. Once-weekly semaglutide in adults with overweight or obesity. N Engl J Med. 2021;384(11):989–1002.

 
---
Guest Perspective
by Rachel Moore, MD, FACS, Dipl. ABOM
Dr. Moore is with Denver Center for Bariatric Surgery, Rose Medical Center in Denver, Colorado.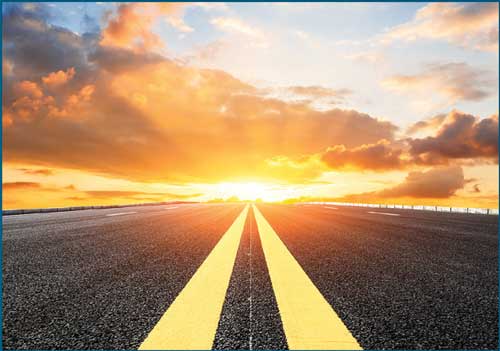 The "obesity epidemic" occurred too quickly for human genetics to have evolved. Like the disease itself, this phenomenon is multifactorial, but a high variety of inexpensive, calorie-dense, ultraprocessed foods is a major contributor. The food industry has funneled billions of dollars and copious research into fast food, soda, and other foods that are designed to be delicious. Patients with obesity should be overjoyed that another industry with billions of dollars and smart researchers has entered our battlefield and offered us advanced weaponry in the form of AOMs. Hooray for the frequently vilified Big Pharma! 
Surgery is my first love and has always comprised the majority of my medical practice, but Dr. Dan tasked me with sharing my opinion about the impact of AOMs on bariatric surgery. The clearest way to explain my opinions is to first share the trajectory of my use of nonsurgical treatments. 
 Postoperative bariatric surgery patients requesting revision for obesity persistence or recurrence were my gateway to this part of medicine. I have always been discouraged by the higher risk and sometimes modest weight loss resulting from revisional surgery. Especially in a scenario where the anatomy was more likely to be treacherous, when the patient had had open bariatric surgery or a leak, I started counseling on the fundamentals of nutrition, physical activity, and psychological support, plus AOMs. I also did about 30 transoral outlet reductions with endolumenal suturing, but it was expensive and failed after 2 to 3 years. In 2015, the intragastric balloon was introduced as an anatomy-preserving primary treatment for patients who wanted to lose 20 to 30 pounds, and that was when I began layering endolumenal therapy (intragastric balloon or endolumenal suturing) with AOMs. By 2019, I was prescribing AOMs so much that I felt that I should deepen my knowledge, and I became a Diplomate of the American Board of Obesity Medicine (DABOM). This was highly worthwhile, and I encourage anyone interested in the field to consider pursuing board certification. 
Semaglutide (Ozempic; Novo Nordisk, Inc.; Plainsboro, NJ, US) was FDA-approved for Type 2 diabetes in 2017, and its weight loss effect was immediately part of the conversation. Rubino et al1 reported 15.8-percent total body weight loss (TBWL) with semaglutide in patients with obesity who did not have diabetes. On June 4, 2021, the FDA approved semaglutide for obesity under the trade name Wegovy, and by December 2022 it was approved for individuals aged 12 years and older, too. I prescribe semaglutide whenever possible, but few insurers cover it, and the self-pay price is more than $1,000 per month. Then, the COVID-19 statistics illustrated that obesity was one of a few modifiable risk factors that could increase survival after infection. The efficacy of semaglutide, coupled with heightened public awareness about the importance of obesity treatment, caused high demand and shortages of some dosages of semaglutide.
I know that I have written prescriptions that were taken to a compound or Canadian pharmacy, just as I know that I have recommended bariatric surgery to patients that went to Mexico for their procedure. Until the US fixes access barriers for obesity treatment, we can't fault patients for making these choices. I wish I never had to talk to any patient about money, and I'm sure all of you share my horror that wealthy people have more options.
The fact that surgery is less expensive than years of GLP-1 agonist treatment is clear. It is also true that even with the reported 20-percent TBWL in the tirzepatide data,2 many people with obesity will not be at a healthy weight after losing only 20 percent of their total body weight. Increased attention to the disease of obesity is good for bariatric surgeons, and we will find our proper place with patients who cannot tolerate medication, are nonresponders, or whose disease severity necessitates more powerful treatment.
In my opinion, the biggest impact so far is in the intragastric balloon market. The single saline-filled balloon that is placed and removed endoscopically cannot remain relevant unless covered by insurance. If the no-endoscopy intragastric balloon currently in US trials gets FDA approval, and if the price is low enough, it could be successful as a self-pay procedure. 
Obesity is chronic and difficult to treat, and patients need a lot of support. Although we currently give them all the same diagnosis, no patient is the same, and it is challenging to sleuth out the best treatments. Bariatric Times readers do not need me to explain how all this work generates remarkable rewards. Furthermore, our field continues to advance with both improved techniques and technology to help more patients, more safely. The advent of new options has been good for both bariatric surgeons and our beloved patients.
References

 
Rubino DM, Greenway FL, Khalid U, et al. Effect of weekly subcutaneous Semaglutide vs. daily liraglutide on body weight in adults with overweight or obesity without diabetes: the STEP 8 randomized Clinical trial. JAMA. 2022;327(2):138–150.
Jastreboff AM, Aronne LJ, Ahmad NN, et al. Tirzepatide once weekly for the treatment of obesity. N Engl J Med. 2022;387(3):205–216.
Category: Current Issue, Perspectives