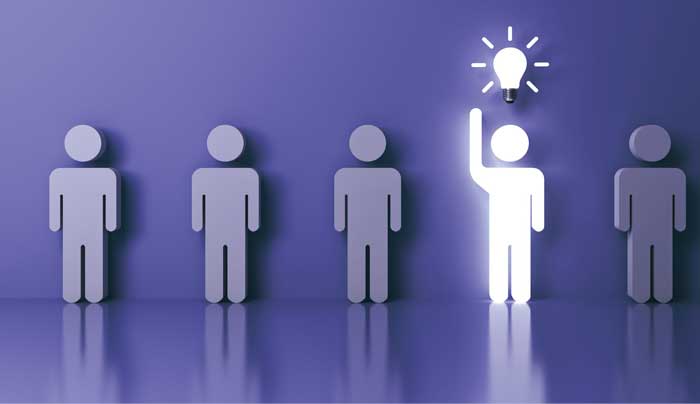 by Lori Wenz, RN, MSN, AGNP-C, BC-ADM
Ms. Wenz is with St. Mary's Bariatric Clinic, SCL Health in Grand Junction, Colorado.
Funding: No funding was provided for this article.
Disclosures: The authors report no conflicts of interest relevant to the content of this article.
Bariatric Times. 2022;19(3):8
---
The numbers are staggering: 73.6 percent of adults in the United States (US) have overweight or obesity.1 Current treatment guidelines recommend nutrition and lifestyle changes, along with medications, for patients with overweight, and these include bariatric surgery as treatment for those with obesity.2,3 Unfortunately, few patients have access to comprehensive care that offers all options.2 While surgery is an effective treatment, it is only available to those with a body mass index (BMI) of 35kg/m2 or higher.2 Additionally, weight regain after bariatric surgery affects nearly 30 percent of patients, and insufficient weight loss affects 20 to 40 percent, depending on the type of procedure.4 Offering medical obesity treatment can improve weight loss after bariatric surgery for patients experiencing less than expected weight loss and weight regain and can be an effective treatment option for patients who do not choose surgical treatment.2,3,5,6 The Metabolic and Bariatric Surgery Accreditation and Quality Improvement Program (MBSAQIP) created a certification designation recognizing the benefits of combining both surgical and medical treatments.2 The following is an example of how a bariatric surgery practice hired a nurse practitioner (NP) board certified in Advanced Diabetes Management and with a certificate of advanced education in obesity medicine to collaboratively develop a comprehensive obesity treatment model (COTM) to expand treatment options for overweight and obesity.   
Bariatric Surgery Treatment Model
A surgery practice in Western Colorado included a team of three bariatric surgeons, a part-time physician assistant (PA) and a part-time dietitian. The workflow for the bariatric surgery treatment model (BSTM) began with a referral made by either the patient or the patient's healthcare provider. To qualify for treatment, patients were required to have bariatric surgery insurance benefits, a BMI of 35kg/m2 or higher, and a weight less than 600 pounds. Meeting these requirements, a surgical consultation was performed by the bariatric surgeon. During the consult, the patient was presented with the types of surgeries performed, along with a discussion of the risks and benefits. Patients who elected to begin the preoperative workup were then scheduled to see the PA, who managed the ordering of labs, screening, and diagnostic testing, as well as referrals for consultations as appropriate. Once the preoperative workup was complete and insurance requirements met, the patient returned to the surgeon for a presurgical visit, and the surgery was scheduled. The patient was seen by the surgeon postoperatively at 1 to 2 weeks, 5 to 6 weeks, and three months. Follow-up visits at six months and thereafter were completed by the PA.  
The BSTM did not provide treatment options for patients without bariatric surgery benefits, with a BMI less than 35kg/m2, with a weight above 600 pounds, as well as those who did not desire surgery, or those determined to not be a surgical candidate. Patients with glycated hemoglobin (HbA1c) above eight percent were asked to obtain treatment from their primary care physician (PCP) or endocrinologist before they would be considered for surgery. Access to endocrinology was limited in the community and could result in a delay in surgery. Patients with a weight above 600 pounds were asked to return after losing weight or were referred to a university center four hours away. Patients experiencing insufficient weight loss or weight regain after surgery were either referred to the dietitian or referred for consultation with the surgeon for a possible revision surgery; no other treatment options were available.
Comprehensive Obesity Treatment Model

 
An NP with experience in diabetes and obesity medicine was hired to develop a COTM in collaboration with three bariatric surgeons and a PA. The workflow for the COTM begins with referral by the patient or the patient's healthcare provider.  The COTM allows for care of patients with a BMI of 25kg/m2 or greater and incorporates nutrition and lifestyle changes, medications, and surgical treatment options. All patients are seen at the initial visit by either the NP or PA. During this visit, all treatments for overweight and obesity are presented to the patient. Patients with a BMI of 35kg/m2 or greater electing surgery begin the preoperative workup ordered and managed by the NP or PA. Patients electing medical obesity treatment are seen by the NP, those electing only surgery are seen by the PA. Patients electing surgery are referred for a surgical consult as part of the presurgical workup. Patients who are not candidates for surgery based on their workup are not scheduled to see a surgeon, avoiding an unnecessary visit for both the patient and provider. Patients with diabetes are managed within our program by the NP. Insulin and other medications for diabetes are managed throughout the course of treatment, and patients initially presenting with uncontrolled diabetes with an HbA1c above eight percent can receive the treatment they need without waiting to see another provider.   
Once the presurgical workup is complete, patients are scheduled for a presurgical visit with the surgeon and a surgery date is scheduled. Patients are followed by the surgeon postoperatively at 1 to 2 weeks and 5 to 6 weeks.  All postoperative patients return for lifetime follow-up with either the NP or PA beginning at three months.  
Patients experiencing less than expected weight loss or weight regain after surgery are referred to the NP and offered nutrition, lifestyle, and medication treatment options. These treatments are also available to patients who at any time decide they do not want surgery, those with a BMI less than 35kg/m2, or those who are not surgical candidates. Patients who might be appropriate for a revision surgery undergo preoperative workup with the NP or PA and are referred to the surgeon for consultation.
Conclusion

 
The COTM offers nutrition and lifestyle changes, as well as medical and surgical treatment options for patients with overweight and obesity. As a result, access to care is increased and long-term postsurgical treatment options are available as well. Additionally, the COTM provides treatment for patients who do not qualify or choose not to pursue bariatric surgery. One result of the increase in access to care has been an increase in demand for services. The BSTM included three bariatric surgeons, a part-time PA, and part-time dietitian. Implementation of the COTM began 18 months ago with the hiring of a full-time NP specializing in diabetes and obesity treatment. Since this time, the program has added a fourth bariatric surgeon and a part-time medical director with a board certification from the American Board of Obesity Medicine. The PA has increased her work hours, and we have hired an additional full-time dietitian. We are currently working to evaluate outcomes for patients treated within the COTM, comparing data to those from the BSTM. In addition, we are working to achieve MBSAQIP accreditation as a comprehensive center with obesity medicine qualifications.
References
Centers for Disease Control and Prevention. Prevalence of overweight, obesity, and severe obesity among adults aged 20 and over: United States, 1960–1962 through 2017–2018. Reviewed 10 Sept 2021. https://www.cdc.gov/nchs/fastats/obesity-overweight.htm. Accessed 15 Feb 2022.

Mechanick JI, Apovian C, Brethauer S, et al. Clinical practice guidelines for the perioperative nutritional, metabolic, and nonsurgical support of the bariatric surgery patient–2019 update: cosponsored by American Association of Clinical Endocrinologists/American College of Endocrinology, The Obesity Society, American Society for Metabolic & Bariatric Surgery, Obesity Medicine Association, and American Society of Anesthesiologists. Surg Obes Relat Dis. 2020;16(2):175–247.

Bays HE, McCarthy W, Burridge K, et al. Obesity guidelines for clinicians. 2021. https://obesitymedicine.org/obesity-algorithm/. Accessed 11 Feb 2022.

Sjöström L. Review of the key results from the Swedish Obese Subjects (SOS) trial–a prospective controlled intervention study of bariatric surgery. J Intern Med. 2013;273(3):219–234.
El Ansari W, Elhag W. Weight regain and insufficient weight loss after bariatric surgery: definitions, prevalence, mechanisms, predictors, prevention and management strategies, and knowledge gaps–a scoping review. Obes Surg. 2021;31(4):1755–1766.

 

Redmond IP, Shukla AP, Aronne LJ. Use of weight loss medications in patients after bariatric surgery. Curr Obes Rep. 2021;10:81–89.

 
Category: Past Articles, The Viewpoint