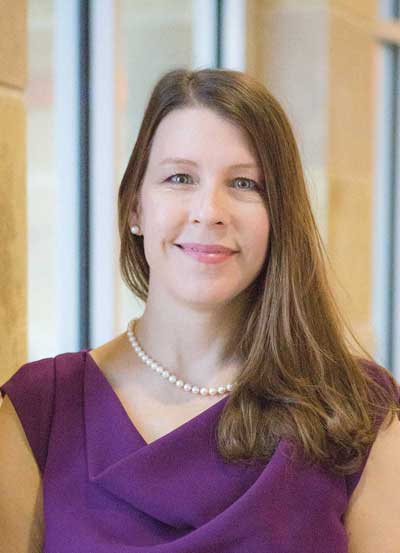 Jennifer C. Seger, MD, FOMA, is the Co-clinical Editor of Bariatric Times; Diplomate, American Board of Obesity Medicine; Medical Director, Bariatric Medical Institute of Texas, San Antonio, Texas.
Dear Readers,
This month marks two years from the start of the COVID-19 pandemic in the United States (US). I know I speak for many when I say how ready I am to move on. Just when we thought we were turning the corner in 2021, Delta, and then Omicron, reared their ugly heads. 
While the pandemic has caused tremendous pain and suffering, one positive thing that has come from it is the increased attention it has brought to obesity. And it's about time!
We have seen a significant uptick in the number of obesity-related articles in both the medical literature as well as in mainstream media platforms. 
I'm sure everyone reading this understands that obesity is a serious disease, but for so many it has taken a pandemic to get people to recognize that having obesity can increase the risk of hundreds of other diseases, decrease quality of life, and hasten death. And yet many still turn a blind eye. 
This lack of awareness couldn't be more evident than the current situation with most insurance companies, who tend to present policy options to employers and businesses which intentionally exclude obesity treatment. If an employer specifically asks about obesity coverage, an insurance company only then will offer the option to "opt in" at a much steeper price point. It is truly astonishing that almost all major insurers in the US give employers the option to deny or withhold proven, effective treatments to their employees with obesity. I'm sorry, but for what other disease is this allowed? The answer: NONE. Can you imagine a plan that excludes diabetes or cancer? What about treatment for your depressed teenager?
When I recently made inquiries with various health insurance experts, I was told that one of the issues is that bariatric surgery is still viewed as an elective procedure, just like plastic surgery, in the case of a facelift. Really? 
I was also told that many of the decision makers at these insurance companies and employers have outright said they don't believe obesity is actually a disease, but rather a lack of personal responsibility. If this were true regarding obesity, which I vehemently disagree with, what about cancers caused by smoking, diabetes driven by unhealthy eating and sedentary lifestyle, or sports injuries caused by skiing? Clearly these all involve some level of personal responsibility yet are still covered by insurance. 
For many smaller companies, they simply cannot afford to pay the extra to cover "elective" therapies and treatments. No doubt, most individuals with obesity who undergo bariatric surgery don't think of it as elective, but instead necessary to save or improve their lives.  
Treating obesity successfully often puts diabetes in remission, resolves a good percentage of hypertension and dyslipidemia, fatty liver, sleep apnea…and the list goes on. WHY would we NOT treat the underlying cause of so many chronic diseases?  
The decision to not include coverage for obesity is discriminatory to those who suffer from this disease. As a society, we have come a long way in accepting that discrimination on any level is unacceptable for just about any reason, including race, gender, ethnicity, pregnancy status, age, and sexuality…so why is it still acceptable to discriminate based on weight?
That's what this gross omission or the option to exclude obesity does. It is discrimination, plain and simple, and it needs to come to an end. 
I realize not everyone with obesity is unhealthy, but for those who have obesity and want to improve their health, they deserve safe and effective treatment options, just as those with diabetes who want to prevent dialysis and kidney failure and those with high blood pressure who want to avert a heart attack. 
As you will read this month in Chris Gallagher's article on the Treat and Reduce Obesity Act, passage of this law would increase access to care for obesity treatment, including a mandate for coverage of anti-obesity medications. Please consider reaching out to your state representative to demand their support. Please encourage your patients and colleagues to speak up as well.
Additionally, you can add your voice to the conversation around obesity by participating in Obesity Care Week, taking place from February 27 to March 5. If you know someone with obesity or are treating patients with obesity, we need you to speak up. To learn more, visit https://www.obesitycareweek.org/.  
In health,
Jenny Seger, MD, FOMA
Category: Editorial Message, Past Articles