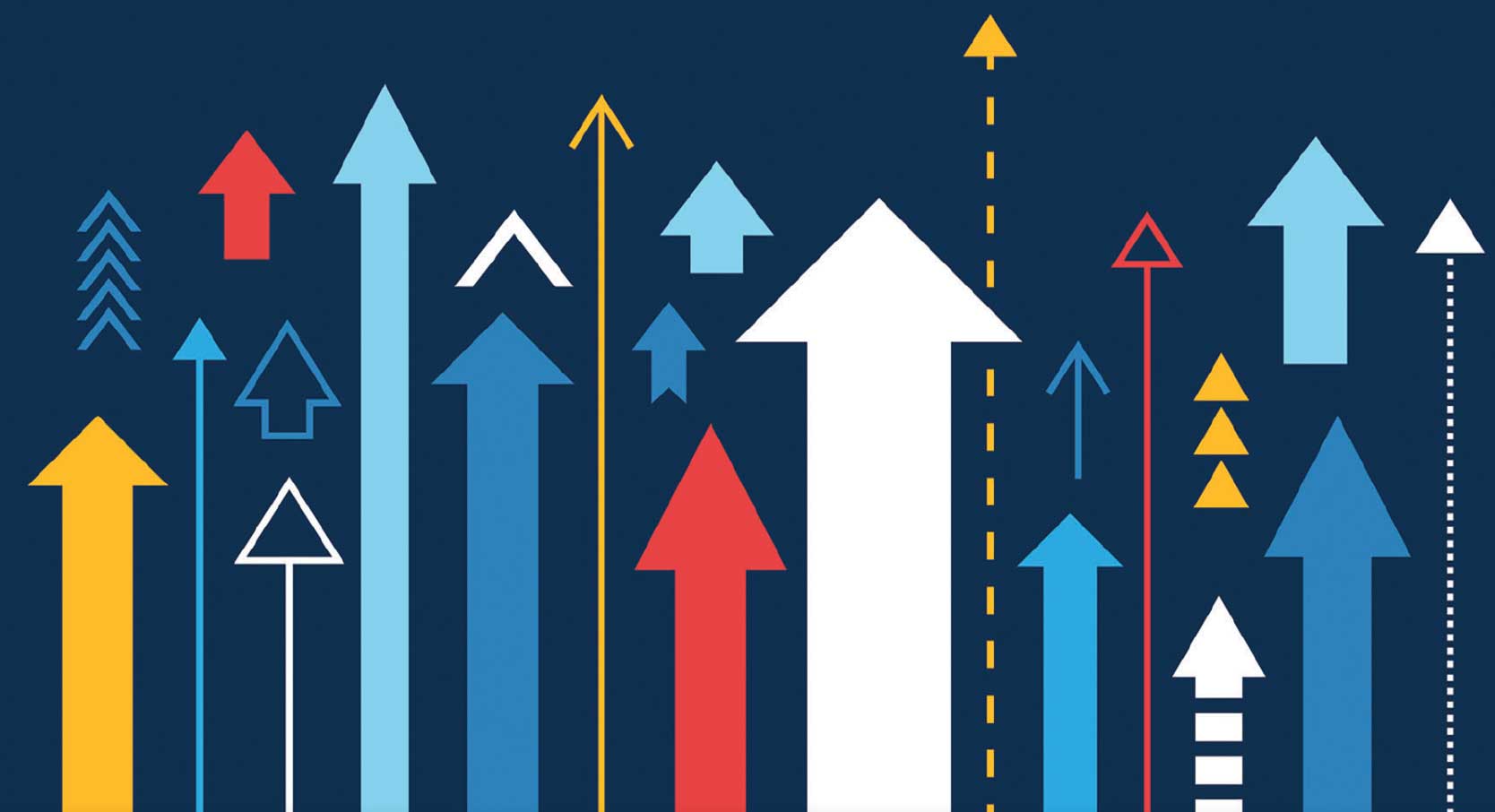 by Anthony T. Petrick, MD, FACS, FASMBS, and Dominick Gadaleta, MD, FACS, FASMBS
Dr. Petrick is the Quality Director at Geisinger Surgical Institute and Director of Bariatric and Foregut Surgery for Geisinger Health System in Danville, Pennsylvania. Dr. Gadaleta is Chair of the Department of Surgery at Southside Hospital and Director of Metabolic and Bariatric Surgery at North Shore University Hospital, Northwell Health in Manhasset, New York; and Associate Professor of Surgery at Zucker School of Medicine at Hofstra/Northwell in Hempstead, New York.
Funding: No funding was provided for this article.
Disclosures: The authors reports no conflicts of interest relevant to the content of this article.
Bariatric Times. 2019;16(9):17.
---
This is Part 1 of a two-part Raising the Standard article series that examines destination care as a model of employer value-based healthcare.
The current fee-for-service healthcare system in the United States (US) evolved during the 20th century, providing community-based care and, more recently, regionalized specialty care. Destination care disrupts this model by providing incentives for patients to travel far from home with the goal of higher quality, less costly healthcare. The terminology around this concept can be confusing: the term destination care differs from medical tourism.
According to the Medical Tourism Association (MTA), medical tourism refers to patients traveling to other countries to receive medical, dental, and surgical care "because of affordability, better access to care, or a higher level of quality of care."1 The MTA states that their association is made up various international entities involved in healthcare "…with the common goal of promoting the highest level of quality of healthcare to patients in a global environment."1
Destination care, on the other hand, is defined by the Mayo Clinic as a healthcare model that "enables patients and families, including both local patients and those traveling long distance, to receive medical care comprehensively and expeditiously."  The Mayo Clinic and the City of Rochester are investing in a 20-year, $6.5 billion initiative to create a global medical destination center.  This center will include highly focused services, such as joint replacement, cosmetic surgery, or hernia repair.2 The Mayo Clinic model of destination medicine is one of the most successful examples of domestic medical tourism.
In the Geisinger Health System, destination care refers to patients for whom specialty care is driven by their employer's value-based healthcare coverage. To be clear, patients travel to the Mayo Clinic for care both because of employer-based destination care and as patient-initiated medical tourism. General Electric, Boeing, Lowe's, and Walmart are some of the many companies in the US that now send their employees only to selected centers for specialty medical care.
A healthcare collaborative, Haven, was recently formed by Amazon, Berkshire Hathaway, and JP Morgan with the goal of disrupting the US healthcare model. Atul Gawande will lead this initiative and has stated their mission will be to control costs and, "create new solutions and work to change systems, technologies, contracts, policy, and whatever else is in the way of better health care."3
The first question often asked by providers is, "Why?"  Why would a patient leave their community or region to receive complex medical services in another state or even country? There are a number of potential risks associated with this model, including the following:
An unfamiliar community

Limited family support

Travel expenses

Uncertain access to postprocedural care

Uncovered expenses associated with postprocedural care.
In the case of medical tourism, the answer might be as simple as cost. Unfortunately, many bariatric surgeons have had the experience of caring for patients who traveled outside the US for bariatric surgery only to return with devastating complications. Patients often do not consider, or rationalize, these potential issues.
In the case of destination care, the answer is not cost alone. Bundled payments in healthcare are focused on not only costs, but improved outcomes and patient satisfaction. Employers often target procedures that can improve employee productivity and limit absenteeism. Episodic bundles cover the cost of all the procedures, devices, tests, drugs, and services a patient will need for an episode of care.
While Medicare has led the development of bundled payments, these attempts to create true value-based care models have been met with variable success. Providers who care for sicker patients with higher expected complication rates are more likely to incur reimbursement penalties, and, therefore, have little incentive to participate. The complexities of patient care, including patient acuity, regional variations, and coding efficiency, among others, create enormous challenges to implementation of episodic bundled care on a national scale. Large employers and health systems seem better positioned to implement these models. Across the country, large employers encounter wide variation in charges (up to 40%) for healthcare delivery for equivalent surgical procedures. Boeing and General Electric have been among the leaders in adopting bundles, in part to address these disparities. Other companies, including Lowe's, Walmart, McKesson, and JetBlue Airways, have recently partnered with the Pacific Business Group on Health (PBGH) and Health Design Plus (HDP) to launch the Employers Centers of Excellence Network (ECEN). PBGH is a nonprofit, employer-led organization that represents public and employer healthcare purchasers, while HDP is a third-party administrator with expertise in the development and management of travel surgery programs.4
Walmart first contracted with Mayo Clinic for organ transplant surgery in 1997. Lowe's contracted with Cleveland Clinic to provide cardiac procedures for employees in 2010 and engaged HDP to manage the program. Walmart subsequently developed value-based programs for cardiac and spine surgery (2013), hip and knee replacement (2014), cancer evaluations (2015), and bariatric surgery (2016). Participating employers benefit from the quality assurance of the ECEN's rigorous center selection process and the financial savings from paying competitive, pre-set rates for bundled care negotiated between participating hospitals and HDP.5 Geisinger Health System began partnering with Walmart for cardiac surgery in 2012 and joined ECEN for spinal surgery in 2015 and bariatric surgery in 2017.
In next month's column, we will examine the bariatric value-based care bundle in more detail, describing 1) the process to be selected as a site, 2) the characteristics of a healthcare system needed to earn a value-based contract, and 3) the answer to the question, "Do these programs actually lead to improved value care delivery in bariatric surgery?"
References
Medical tourism FAQs. Medical Tourism Association site. https://medicaltourismassociation.com/content.php/medical-tourism-faq-s.html?url=medical-tourism-faq-s&lang=en. Accessed 13 Sep 2019.

Berry LL, Seltman KD. Practicing Destination Medicine. Management Lessons from Mayo Clinic: Inside One of the World's Most Admired Service Organizations. McGraw-Hill. 2017.

Amazon's joint health-care venture finally has a name: Haven. https://www.cnbc.com/2019/03/06/amazon-jp-morgan-berkshire-hathaway-health-care-venture-named-haven.html. Accessed 15 Sep 2019.

Slotkin JR, Ross OA, Coleman MR, Ryu J. Why GE, Boeing, Lowe's, and Walmart are directly buying healthcare for employees. 8 Jun 2019. Harvard Business Review site. https://hbr.org/2017/06/why-ge-boeing-lowes-and-walmart-are-directly-buying-health-care-for-employees. Accessed 13 Sep 2019.

Woods L, Slotkin JR, Coleman MR. How employers are fixing health care. Mar 2018. Harvard Business Review site. https://hbr.org/cover-story/2019/03/how-employers-are-fixing-health-care. Accessed 13 Sep 2019.
Category: Past Articles, Raising the Standard