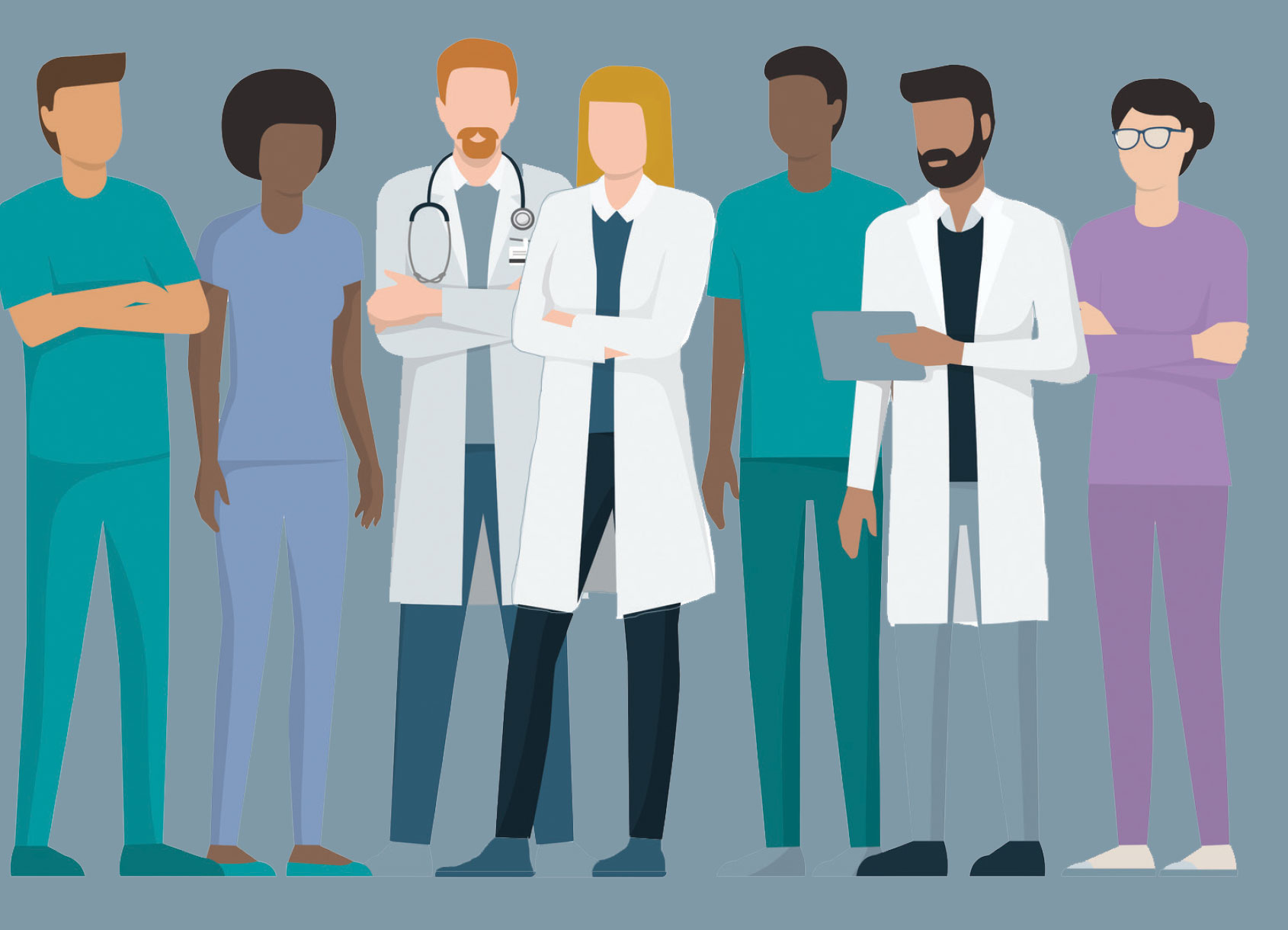 by Diego López, MPH
Mr. López is a medical student at Harvard Medical School in Boston, Massachusetts.The
FUNDING: No funding was provided for this article.
DISCLOSURES: The author reports no conflicts of interest relevant to the content of this article.
Bariatric Times. 2019;16(2):18.
---
The Medical Student Notebook
This ongoing column explores the science behind obesity from the prespective of medical students
Column Editor—Daniel B. Jones, MD, MS, FASMBS
Professor of Surgery, Harvard Medical School, Vice Chair, Beth Israel Deaconess Medical Center, Boston, Massachusetts
---
Abstract
Bariatric arterial embolization has been recently proposed as a potential tool for the management of obesity. This procedure, which involves transarterial catheter-directed embolization of the left gastric artery, has shown promising results in both animal and early human studies. Future work is needed to assess the safety and efficacy of this procedure.
The historical success of bariatric surgery for the treatment of morbid obesity has established surgical interventions for weight loss as central tools for the management of morbid obesity. In light of these successes, some people have stressed the potential of developing cheaper, less invasive procedures as a way to treat earlier stages of obesity and combat the growing obesity epidemic. One of these innovations is transarterial embolization of the left gastric artery, also known as bariatric arterial embolization (BAE).1
 BAE was first reported in porcine animal models in 2007.2 After percutaneous catheter-directed delivery of embolic materials to porcine gastric arteries, the authors observed differences in porcine weight and ghrelin levels. Ghrelin is an oxerigenic hormone involved in hunger and metabolism; reductions in ghrelin are one of the hormonal changes that are thought to mediate the decreases in appetite and insulin resistance following bariatric surgery.3 The gastric fundus contains the highest concentration of ghrelin-producing cells and is preferentially supplied by the left gastric artery in humans.1 Follow-up animal studies demonstrated that animals treated with the procedure had reduced numbers of ghrelin-producing cells. Although serum ghrelin levels increased after four weeks, porcine models that underwent BAE gained less weight than control animals, suggesting the procedure might have clinical value for weight loss.1 Other studies have suggested BAE affects acid production, motility, and potentially absorption.1,4 The main side effect of the procedure was gastric body ulcer formation, which was self-limited and required no intervention.1
Studies of the efficacy of BAE in humans are in early stages. One retrospective analysis of patients who underwent arterial embolization for upper GI bleeding found that patients who underwent embolization of the left gastric artery had higher postprocedural weight loss than patients who underwent embolization of other arteries (7.3% vs. 2%).5 The first study to investigate the procedure in humans with the purpose of weight loss consisted of five patients who underwent BAE using microspheres.6 At 24 months, all five patients had experienced significant reductions in weight (mean weight was reduced by 17% at 24 months), and four patients had significantly lower blood ghrelin levels at 1- and 3-month follow-up.6 A similar study in four patients found comparable results, with an average excess body weight loss at six months of 17.2 percent.7 Most recently, a pilot prospective clinical trial reported preliminary results at three-month follow up, which included mean excess weight loss of nine percent and adverse effects, such as subclinical pancreatitis and a mucosal ulcer that healed without treatment.8
Currently, there are no large-scale studies assessing the safety and efficacy of bariatric arterial embolization for the treatment of obesity. Research is needed to determine whether the post-procedure weight loss is long-lasting and whether the metabolic benefits of bariatric surgery (particularly in patients with diabetes) are also seen with this procedure. One concern is that BAE might devascularize the stomach and gastroesophageal junction, preventing patients from further obesity surgery. However, a recent study on animal models found that animals who underwent embolization had an increased fundic vascular network.9 Research is also needed to determine if effects on weight loss vary according to embolization type. One study in porcine models found that yttrium-90 radioembolization of the gastric arteries might also be a viable and potentially more effective strategy for weight loss.10 It remains to be determined whether a procedure such as BAE (assuming moderate efficacy and good safety profile) would work best as a bridge to surgery or as a standalone procedure. With several studies in the pipeline, endovascular bariatric procedures might have a role for the management of weight loss in the future.
References
Weiss CR, Gunn AJ, Kim CY, et al. Bariatric embolization of the gastric arteries for the treatment of obesity. J Vasc Interv Radiol. 2015;26(5):613–624.
Arepally A, Barnett BP, Montgomery E, Patel TH. Catheter-directed gastric artery chemical embolization for modulation of systemic ghrelin levels in a porcine model: initial experience. Radiology. 2007;244(1):138–143.
Cummings DE, Weigle DS, Frayo RS, et al. Plasma ghrelin levels after diet-induced weight loss or gastric bypass surgery. N Engl J Med. 2002;346(21):1623–1630.
Paxton BE, Alley CL, Crow JH, et al. Histopathologic and immunohistochemical sequelae of bariatric embolization in a porcine model. J Vasc Interv Radiol. 2014;25(3):455–461.
Gunn AJ, Oklu R. A preliminary observation of weight loss following left gastric artery embolization in humans. J Obes. 2014;2014:185349. Epub 2014 Sep 30.
Kipshidze N, Archvadze A, Bertog S, et al. Endovascular bariatrics: first in humans study of gastric artery embolization for weight loss. JACC Cardiovasc Interv. 2015;8(12):1641–1644.
Syed MI, Morar K, Shaikh A, et al. Gastric artery embolization trial for the lessening of appetite nonsurgically (GET LEAN): six-month preliminary data. J Vasc Interv Radiol JVIR. 2016;27(10):1502–1508.
Weiss CR, Akinwande O, Paudel K, et al. Clinical safety of bariatric arterial embolization: preliminary results of the BEAT Obesity Trial. Radiology. 2017;283(2):598–608.
Diana M, Pop R, Beaujeux R, et al. Embolization of Arterial Gastric Supply in Obesity (EMBARGO): an endovascular approach in the management of morbid obesity. Proof of the concept in the porcine model. Obes Surg. 2015;25(3):550–558.
Pasciak AS, Bourgeois AC, Paxton BE, et al. Bariatric radioembolization: a pilot study on technical feasibility and safety in a porcine model. J Vasc Interv Radiol. 2016;27(10):1509–1517.
Category: Medical Student Notebook, Past Articles