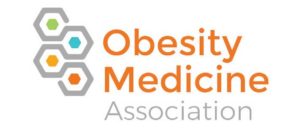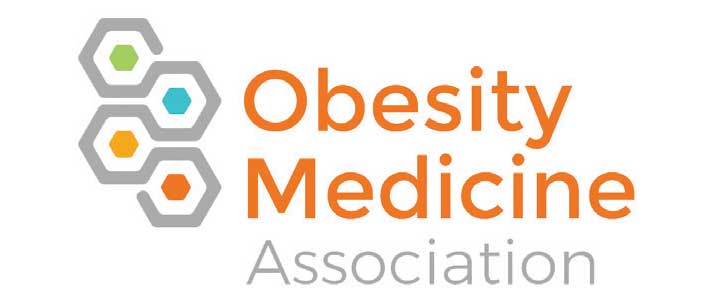 by MICHELLE FRESHWATER, MD, FOMA
Dr. Freshwater is a member of the Board of Trustees for the Obesity Medicine Association.
Bariatric Times. 2020;17(4):20.
---
Bariatric surgeons understand better than almost anybody the impact that even a modest reduction of body weight can have on health outcomes.¹ They understand that weight loss doesn't happen instantaneously, but incrementally over time. As obesity continues to rank among the nation's leading causes of preventable death, bariatric surgery remains a relevant and effective treatment option for patients living with the condition.2,3 But bariatric surgery is not a final weight loss solution—it is a key element in a long-term multidisciplinary strategy for weight management that should also include lifelong follow-up care.4
As the number of Americans seeking surgical weight loss treatments continues to rise— 252,000 bariatric surgeries were performed in 2018 compared to 228,000 in 2017—surgeons can make follow-up care more effective by connecting patients with tools and strategies, such as healthcare rewards programs, that can drive the behavioral changes needed to maintain their weight loss.5
PROMOTE HEALTH INSURANCE REWARDS PROGRAMS, PROMOTE HEALTHIER OUTCOMES
Bariatric and metabolic surgeries are effective treatment options in the fight against obesity. Unfortunately, patients with morbid and super morbid obesity tend to experience significant weight gains five years after achieving their nadir weight postsurgery.6
However, many health insurers, including Medicare and Medicaid, offer rewards programs that incentivize healthy behaviors that increase the likelihood of bariatric surgery success, such as eating healthier and exercising more. These types of health insurance rewards programs provide surgeons and patients with a powerful resource to help them better catalyze weight loss in the long term.
Health insurance rewards programs offer patients the opportunity to earn cash rewards for adopting healthy lifestyle changes. Programs vary by insurer and state. Some deliver rewards as a gift or debit card that members can spend as they wish. Some programs employ a point system that can be converted into dollars that patients can apply to healthcare-related costs, such as monthly premiums, provider copays, deductibles, and coinsurance, or monthly bills, such as utilities, transportation, education, and rent.7 And other health insurance rewards programs utilize wearable technology and smart apps to track health outcomes.8
HEALTHCARE REWARDS ANYONE CAN REDEEM
Dietary adherence is the strongest behavioral predictor of successful weight outcomes after bariatric surgery, but there are a number of other behaviors that should be encouraged as part of ongoing follow-up care, such as getting adequate amounts of sleep and exercise.9 Given that rewards programs aren't universally offered by health insurers, it's important for bariatric surgeons to familiarize themselves with the myriad of rewards programs available for anyone to access.
Apple recently entered the wellness incentive marketplace when it teamed up with popular fitness studios like OrangeTheory and Crunch Fitness to provide gym goers an opportunity to earn rewards for working out.10 Apple Watch Connected enables any fitness entity to integrate with the Apple Watch, allowing members to track their health and earn rewards, such as credits toward their gym memberships or prizes based on their activity levels.
Other healthcare rewards programs are available from national drugstore chains, such as the Walgreens Balance Rewards program that enables customers to earn points for completing healthy activities and challenges that can be redeemed for in-store savings.11 And there are a variety of fitness apps that allow users to track their activity and earn cash rewards for themselves or their charity of choice.12,13
As more patients with obesity undergo bariatric and metabolic surgery, surgeons can maximize the impact of follow-up care by raising awareness of healthcare rewards programs that promote lasting health and lifestyle changes. For more resources on obesity and weight management, visit www. obesitymedicine.org.
REFERENCES
Losing weight. Centers for Disease Control. https://www.cdc.gov/healthyweight/losing_ weight/index.html. Accessed March 3, 2020.
Flegal KM, Williamson DF, Pamuk ER, Rosenberg HM. Estimating deaths attributable to obesity. Am J Public Health. 2004;94(9):1486–1489.
Chang H, Stoll CRT, Song J, et al. The effectiveness and risks of bariatric surgery: an updated systematic review and meta-analysis, 2003-2012. JAMA Surg. 2014;149(3):275–287.
Smith Choban P, Jackson B, Poplawski S, Bistolarides P. Bariatric surgery for morbid obesity: why, who, when, how, where, and then what? Cleve Clin J Med. 2002;69(11):897–903.
Estimate of bariatric surgery numbers, 2011-2018. American Society of Metabolic and Bariatric Surgery. https://asmbs.org/resources/estimate- of-bariatric-surgery-numbers. Accessed March 3, 2020.
Christou NV, Look D, MacLean LD. Weight gain after short- and long-limb gastric bypass in patients followed after 10 years. Ann Surg. 2006;244(5):734–740.
My Health Pays. ambetter. https://www. ambetterhealth.com/benefits-services/wellness- programs.html. Accessed March 3, 2020.
Attain by Aetna. Aetna. https://www. attainbyaetna.com/. Accessed March 3, 2020
Robinson AH, Adler S, Stevens HB, et al. What variables are associated with successful weight loss 1 year after bariatric surgery. Surg Obes Relat Dis. 2014;10(4):697–704
Apple wants to reward you for going to the gym. Fast Company. https://www.fastcompany. com/90454572/apple-wants-to-reward-you-for- going-to-the-gym. Accessed March 3, 2020.
Balance Rewards. Walgreens. https://www. walgreens.com/balancerewards/balance-rewards. jsp. Accessed March 3, 2020.
Achievement. https://www.myachievement. com/. Accessed March 3, 2020.
Charity Miles App. https://charitymiles.org/. Accessed March 3, 2020.
Category: Medical Methods in Obesity Treatment, Past Articles