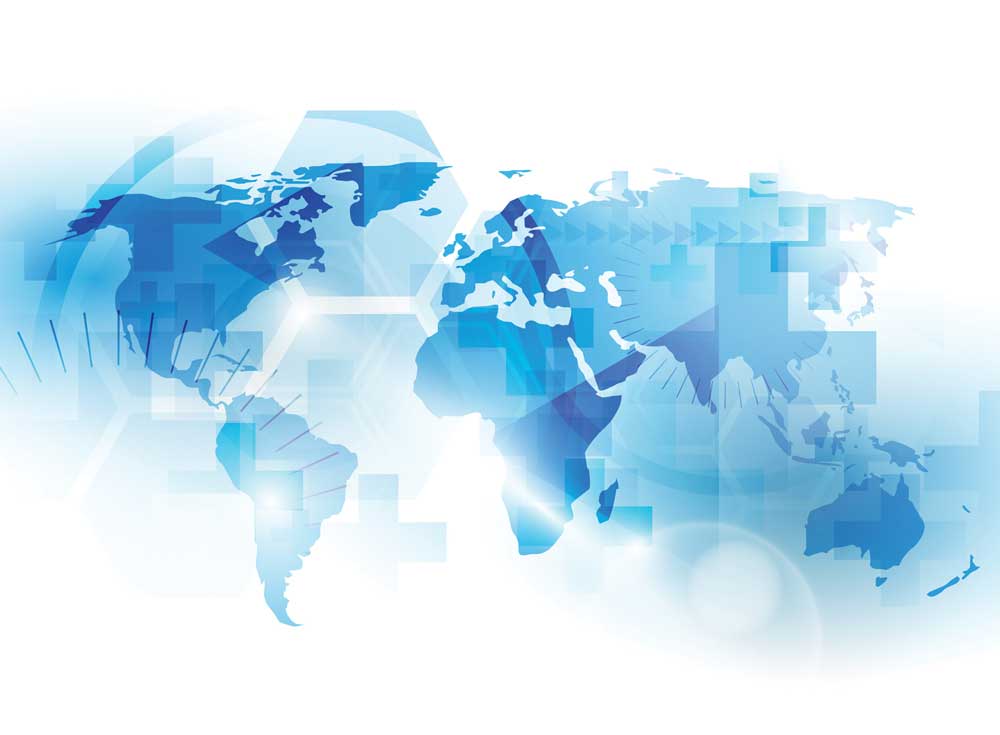 TRACY MARTINEZ, RN, BSN, CBN
IFSO Integrated Health Committee, Immediate Past Chair; Wittgrove Bariatric Center, Del Mar, California.
MARY O'KANE, RD, MSc, FBDA
IFSO Integrated Health Committee Chair; Consultant Dietitian, Leeds Teaching Hospitals NHS Trust
SILVIA LEITE FARIA, MSc, PhD
IFSO Integrated Health Vice Chair; Post-doctoral researcher at University of Brasília, Gastrocirurgia de Brasilia Clinic, DF, Brazil
FUNDING: No funding was provided.
DISCLOSURES: Tracy Martinez, RN, BSN, CBN, is Immediate Past Chair of the IFSO Integrated Health Committee. Mary O'Kane, RD, MSc, FBDA, is Chair of the IFSO Integrated Health Committee. Silvia Leite Faria, MSc, PhD, is Vice Chair of the IFSO Integrated Health Committee.
Bariatric Times. 2020;17(4):16
---
This is Part 3 of a multipart interview series featuring key members of the International Federation for the Surgery of Obesity and Metabolic Disorders (IFSO), including past presidents, current chapter presidents, and members of the integrated health committee. In this edition of BT, we interview Tracy Martinez, RN, BSN, CBN, Mary O'Kane, RD, MSc, FBDA, and Silvia Leite Faria, MSc, PhD.
---
What is unique about your chapter?
Ms. Martinez: The International Federation for the Surgery of Obesity and Metabolic Disorders (IFSO) is a unique society because it is the "yolk" that connects all providers in obesity and metabolic surgery from around the globe to share best practices that benefit patient care.
Ms. O'Kane: IFSO Integrated Health (IH) has a diverse membership of healthcare professionals supporting patients who have bariatric surgery. As members of our own countries' bariatric and metabolic surgery societies, we are automatically members of IFSO. We share a passion for contributing to the knowledge and evidence base to improve patient care.
Dr. Faria: Our chapter offers us the opportunity to meet professionals from around the world and exchange ideas about better strategies for patient care, clarify possible doubts, and share findings of our ongoing research.
What's the best advice you received?
Ms. Martinez: The best advice I received was to not lose patience with countries that are behind in the most updated patient care. They are attending to learn. Teach them everything they ask for and stay connected with them in case they have needs in the future.
Ms. O'Kane: The best advice I received was to believe in myself, speak up, and share my views. I worked with Dr. John Wales, an obesity physician, for a number of years. He was strongly supportive of all members of the team and encouraged us all to share our views. We would have healthy debates in the team. These enabled us to learn from each other and respect all contributions.
Dr. Faria: It is difficult to select one piece of advice from the many I've received, but I believe the incentive I've been given to continue my study and research in the area of bariatric nutrition has encouraged a sharing of how to help our patients face the need of changing their lives in the process of losing weight.
What's your best memory of IFSO?
Ms. Martinez: My best memory is being chair of the IFSO IH committee and also being the first IH member to be on the IFSO Executive Committee. IFSO President, Dr. Kelvin Higa, supported having two Integrated Health voting members on the Executive IFSO Council for the first time ever. So, Mary O'Kane and I took our seats. My second-best memory is a group of colleagues sitting at dinner outside and realizing how bonded I felt to them even though we came from different countries and cultures. It was the sharing of our specialty and camaraderie that was so special and realizing how much we have in common in our specialty.
Ms. O'Kane: My best memories involve meeting and greeting people at conferences for the first time. These include leading surgeons, clinicians, and integrated health colleagues whose work I have read and admired—or whom I have corresponded with by email or by Twitter. I have also valued meeting up face to face with my IH colleagues rather than a conference call. Everyone is friendly and encouraging.
Dr. Faria: I'm truly grateful for the solid friendships I have built over the years with fellow members of IFSO whom I met at our congresses. The warm and receptive environment provided opportunities to share important moments of my personal and professional life, one of which was when I received an IFSO scholarship.
How can we interact more internationally?
Ms. Martinez: Become a member, participate on a committee, and register for the ongoing integrated health webinars. Come to IFSO this year because it will be in the United States this July in Miami, Florida. There will be a great agenda for IH attendees.
Ms. O'Kane: I think continuing with and building on the excellent work of Blanca Rios and Tracy Martinez, IFSO IH chairs. Tracy has organized excellent educational webinars, enabling members to participate in active learning with keynote speakers. IFSO has a closed Facebook page allowing members to interact and has started a mentorship scheme. In addition, many members are active on Twitter and participate in national, chapter, and global chats. In addition to sharing knowledge, it encourages networking.
Dr. Faria: The best way to become more involved internationally is by becoming an IFSO member. The use of social media also facilitates international exchange in the form of webinars, meetings of specific interest groups, and sharing ideas among diverse committee members.
In general, sharing information is of primary importance.
These interviews have been edited for length and clarity.
Category: Interviews, Past Articles