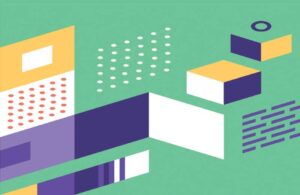 by John D. Scott MD, FACS, FASMBS
Dr. Scott is the ASMBS Program Committee Immediate Past Chair.
Funding: No funding was provided for this article.
Disclosures: John Scott, MD, FACS, FASMBS is the ASMBS Program Committee Immediate Past Chair.
Bariatric Times. 2021;18(9):13
---
The 37th Annual Meeting of the American Society for Metabolic and Bariatric Surgery (ASMBS) was held virtually in June 2021 due to travel constraints related to the COVID-19 pandemic. While many people were initially disappointed to hear that the Annual Meeting was converted to a virtual setting, once the membership had the opportunity to utilize the platform, the feedback from participants was overwhelmingly positive. Although the ASMBS intends to pivot back to a live format for the 2022 June Annual Meeting in Dallas, some of the features many attendees have enjoyed will be preserved, such as the running virtual "chat room." The digital format allowed organizers to expand the program to surgeons and integrated health (IH) professionals who would otherwise not be able to attend. The ASMBS Program Committee utilized some of the unique features of the virtual platform to find new ways to present information from the latest abstracts, explore new techniques in bariatric surgery, and highlight the diversity of talent and fresh faces within our ranks.  
Our three-day meeting kicked off with several surgeon-specific pre-conference courses, including our always-popular single anastomosis duodenal-ileal bypass (SADI) course: Tips and Tricks for Success, led by the ubiquitous Dr. Dan Cottam. Other courses included the sessions on the Masters of Revision, Private Practice: Overcoming Challenges, and GERD: New Evidence, Old Operations. The IH Program Committee also presented a suite of extremely popular courses which covered behavioral health, nutrition, practice management, and pharmacology. As always, the Metabolic and Bariatric Surgery Accreditation and Quality Improvement Program (MBSAQIP) staff held their robust courses for metabolic and bariatric surgery (MBS) coordinators and reviewers to a packed virtual audience.  
The Corporate-sponsored Symposia were a highlight of the conference, including Debate Night in America, presented by one of our platinum sponsors, Medtronic. The general consensus was that Dr. Ann Rogers, using her rapier-like wit and highly evolved bariatric surgical knowledge, was the fan favorite; however, the overall winner is debatable (get it?). If you have post-meeting access to this and other sessions sponsored by Intuitive Surgical, Ethicon, and PeerView Institute for Medical Education, they are must-see events.
The scientific sessions began on Day 2. The Top Paper session featured an update from Dr. Anthony Petrick on the Bariatric Surgery Targeting Opioid Prescribing (BSTOP) MBSAQIP national quality improvement project. Other abstracts of note from the session included the "Effect of Bariatric Surgery on Ischemic Stroke Risk" by Dr. Michael Williams and an analysis of long-term outcomes between the duodenal switch and the SADI-S procedures by Dr. Cottam and his team.
The Mason Lecture was a departure from previous lectures, as Dr. Jaime Ponce and the ASMBS utilized the lecture to memorialize three giants in our field, Nicola Scopinaro, Harvey Sugerman, and Ed Mason, all of whom passed away in the past year. Dr. Matt Hutter delivered an excellent presidential address highlighting the challenges faced by the ASMBS and its members during the COVID-19 pandemic and then mapping out an optimistic vision for our society moving forward. Through the magic of the internet, the presidential gavel was instantaneously passed across eight state lines, from the desk of Dr. Hutter in Boston, into the hands of incoming ASMBS President Dr. Shanu Kothari in Greenville, South Carolina.
Other highpoints of the second day included the IH Keynote address by Faith Newsome, BA, on adolescent surgery. IH President Lisa West-Smith delivered an exceptional presidential address and then handed the IH reins to Nathaniel Sann. Also, there were wonderful sessions on the new robotic paradigms in bariatric surgery and the expansion of telehealth in our practices, and there was an excellent session on showcasing hidden talent in your organization by spotlighting our collective diversity. This last session included a rousing speech by Howard University President Dr. Wayne Frederick. The evening concluded with a virtual reception for our ObesityPAC and our ASMBS State Chapters.
Day 3 was special because it signaled a return to our abstract and video submissions, which had been paused last year through the long COVID-19 break. Our top video was judged to be "Complications after revision of Roux-en-Y gastric bypass for intussusception" by Dr. Pearl Ma. As with all our live meetings, the video sessions were packed to the rafters and continue to be incredibly educational, occasionally humbling, and extremely entertaining. There was a combined session with Society of American Gastrointestinal and Endoscopic Surgeons (SAGES), led by Drs. Kevin Reavis, Valerie Halpin, and Matt Kroh on the common foregut issues that often plague bariatric patients. A special thanks goes to Matt, who joined us from a time zone on the other side of the planet. In addition to our work with SAGES, another partnership was solidified during the combined session with the Obesity Medical Association (OMA), featuring OMA President Dr. Ethan Lazarus. Once again, if you have video access, check out the IH sessions, which covered a variety of topics, including issues with the bariatric athletes, substance use, and the effect of COVID-19 on bariatric patients.
No ASMBS meeting is finalized without an AfterDark celebration, and many participants valiantly attempted to virtually replicate that spirit of community and collectiveness during our First Annual Awards Show and social hour.  The recipe for the "baritini" might have been lost to lore, but this celebration will be recorded in the annals of the ASMBS. Here, we had the opportunity to distribute some real awards, like the Halverson Young Researcher award to Dr. Sean O'Neill for "An analysis of readmission trends by urgency and race/ethnicity in the MBSAQIP Registry." We also distributed our new Razzie awards to our more entertaining virtual participants (here's looking at you: Shaina Eckhouse's dog, Carl Pesta's bowtie, and Ann Rogers's comebacks).
There is no doubt that the shift to a virtual meeting had its challenges, but enduring lessons from the endeavor will be beneficial, and the ASMBS Program Committee, led by Chair Dr. Mona Misra, is looking forward to our next great adventures, the ASMBS re-UNITED meeting, to be held January 20–22, 2022, in Las Vegas and our 38th Annual Meeting to be held June 5–9, 2022, in Dallas, Texas. Y'all be sure to save those dates!
Category: Past Articles, Symposium Synopsis