by Farah Husain, MD, FACS, FASMBS
Dr. Husain is an Associate Professor at Oregon Health & Science University in Portland, Oregon and is the President of the Oregon State Chapter of the American Society for Metabolic and Obesity Surgery (ASMBS).
Funding: No funding was provided.
Disclosures: The author reports no conflicts of interest relevant to the content of this article.
Bariatric Times. 2021;18(9):12.
---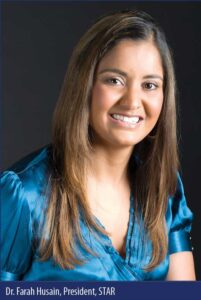 The Oregon American Society for Metabolic and Bariatric Surgery (ASMBS) State Chapter (OSMBS) was established in October 2008 by Dr. Stephen Archer of Bend, Oregon. At that time, there were 16 members in the state. The original officers were president Stephen Archer, MD; vice president Steve Tersigni, MD; secretary Kathryn Kellenbeck, RN; and state access representative Thuy Hughes, MD. The society led the charge in insurance negotiations throughout the state to improve coverage of bariatric procedures. Initial efforts helped expand coverage of psychological support around the time of surgery. The society also worked to create access in more rural communities, closer to where the patients lived. The goals of the OSMBS were to create a network/social support between providers, optimize patient care, and improve access to care, continuing education, and collaborative research. 
An important success story for our chapter was working extensively to expand access to healthcare and gaining bariatric coverage under the Oregon Health Plan (Oregon Medicaid). Dr. Bruce Wolfe was the game changer in this effort. Dr. Wolfe enlisted Dr. Valerie Halpin and Dr. Don Yarbrough to join him and work with the Oregon Health Authority to gradually increase access and coverage for Oregonians. This work took a decade to do, but with their persistence and knowledge of the evidence, Dr. Wolfe and his team influenced massive coverage changes throughout the state.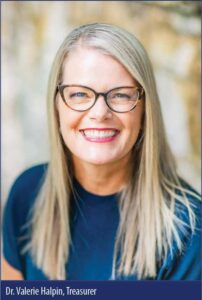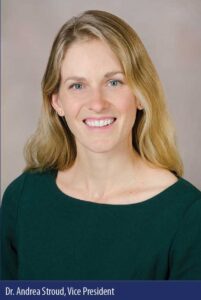 Across the state of Oregon, we are fortunate to have bariatric teams who are engaged, share ideas, discuss issues, and support one another in patient care. Oregon's bariatric coordinators have created a collaborative network, and at each state meeting, they present data on volume, demographics, and other areas of interest. The chapter has historically enjoyed an annual in-person meeting in the fall at rotating cities in Oregon. The meeting gives the opportunity for members to socialize, discuss interesting cases, and address issues in obesity care specific to Oregon. The year 2020 brought a cancellation of our annual meeting, and 2021 brought the first virtual state meeting, which allowed for the largest attendance at a state meeting. 
Jaymey Sweeney, FNP-C, from Medford, Oregon, used the past year to develop the new position of Integrated Health (IH) Chair for our ASMBS State Chapter to foster collaboration and networking between IH members. The IH group has started a virtual journal club, evening educational talks to explore pharmacotherapy and expand treatment for obesity, and virtual meet and greets.
In addition to the state IH group, we have a new IH STAR that is serving on the Access to Care committee. Greg Showell, RN, has accepted that position, and he has been active in advocating for Oregon's patients already. Drs. Valerie Halpin and Farah Husain are both members of the Access to Care committee and work to continue expansion of bariatric surgery and obesity pharmacotherapy coverage in Oregon. The OSMBS chapter leadership is working with the national committee to address insurances that have ongoing preoperative diet and weight loss requirements. The chapter is addressing the Noridien Medicare strict timeline requirements for preoperative evaluation. During the COVID-19 pandemic, such timelines have been increasingly difficult to achieve with delays in access. The state members crafted a letter and spoke with the state medical director to request an extension of deductible coverage for bariatric surgery and a consideration of adapting timelines as long as COVID-19 continues to restrict surgical availability throughout the state. Oregon was hit by delayed capacity issues with low early COVID-19 numbers, however, surgical access took two hits with the early precautionary closures and, in the summer, with Oregon hospitals being at max capacity across the state. The state chapter continues to work actively to address this issue and stress the importance of bariatric surgery in minimizing the severity of COVID-19 to all insurance medical directors.
The OSMBS has been devoted to resident and medical student research and clinical experience in metabolic and bariatric surgery. In this measure, the state chapter founded an annual "Bruce Wolfe Outstanding Research Presentation" award that is presented at the Oregon-Washington state American College of Surgeons (ACS) meeting. During this meeting, the Oregon and Washington state ASMBS chapters have a break-out session and residents, students, and fellows present their research findings. The session has included guest speakers and discussions on hot topics in obesity treatment. The state chapter is looking forward to resuming this meeting in 2022 but was able to have a virtual happy hour with the Washington chapter during the annual ASMBS meeting. We are excited about the future of our chapter and are working to optimize the treatment of obesity. 
Category: ASMBS State Chapter Spotlight, Past Articles