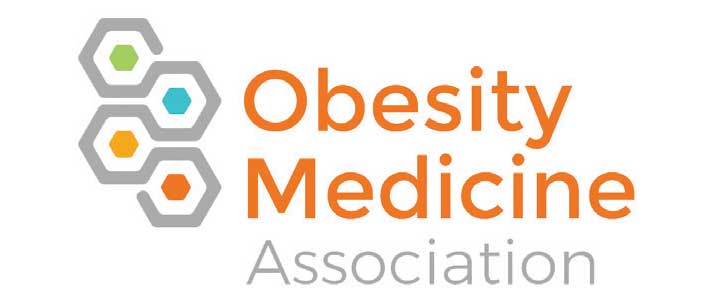 by Craig Primack, MD, FACP, FAAP, FOMA, DABOM
Dr. Primack is Medical Bariatrician/Certified Medical Obesity Specialist/Co-medical Director, Scottsdale Weight Loss Center PLLC, in Scottsdale, Arizona, and President of the Obesity Medicine Association.
Funding: No funding was provided.
Disclosures: Craig Primack is President of the Obesity Medicine Association.
Bariatric Times. 2020;17(2):19–20.
---
As the country's obesity epidemic approaches crisis levels—nine states had obesity rates at or above 35 percent in 2018, up from seven in 20171—bariatric surgery has grown increasingly relevant as a viable treatment option for patients with obesity. However, of the more than 250,000 bariatric surgeries that were performed in 2018,2 most were not in the states with the highest obesity rates.3 Bariatric surgeons—particularly those located in Southern states—are uniquely positioned to play a pivotal role in stemming the obesity crisis. And by continually advancing their knowledge, particularly as it relates to assessing patients with obesity, these skilled surgeons can make a deep impact on patient and community health outcomes.
The Edmonton Obesity Staging System: A Better Way to Assess Patient Health
Historically, measures such as waist circumference and body mass index (BMI) have been used to determine a patient's obesity risk. However, given that BMI is more useful for assessing population health than it is for individuals,4 clinicians should use a range of measures to fully assess their a patient's health status. In contrast to BMI, which only considers patient height and weight, the Edmonton Obesity Staging System (EOSS) takes metabolic, physical, and psychological parameters into account to determine optimal obesity treatments.5 Essentially, the five stages of EOSS predict mortality. And unlike BMI, EOSS represents a more holistic approach to assessment because excess weight alone isn't necessarily associated with a higher mortality risk.6 Bariatric surgeons can utilize EOSS to become more purposeful in their treatment of patients with obesity. Not every patient with a high BMI requires surgical intervention. In fact, EOSS suggests that these types of interventions should only be offered to patients in the severe stages.7
Bringing the Five As Methodology to Bariatric Surgery
Originally developed for smoking cessation, the Five As methodology has been adapted for obesity management.8 This framework is effective, in part, because it is based on behavior change theory and can be easily integrated in busy bariatric surgery practices. Surgeons can enhance patient treatment outcomes by utilizing EOSS alongside the Five As methodology. The Five As methodology urges clinicians to: 
Ask patients for permission to discuss their weight. Certainly, weight is already a key area of discussion for bariatric surgery patients. Surgeons can make these conversations more beneficial by using people-first language that doesn't label patients with their disease.9 Instead of describing your patients as "obese," aim to make more humanizing statements such as "patient with obesity" or "person affected by obesity."
Assess a patient's health status using a range of measures, including EOSS.
Advise patients on their health risks, the benefits of modest weight loss, and the need for long-term treatment options.
Agree on realistic expectations and specific details of the treatment plan. For bariatric surgeons, this includes explaining the patient's responsibilities pre- and postsurgery.
Assist with identifying barriers to patient success, offer resources, and continue to provide follow-up care.
It's important to consistently apply the Five As, which applies to clinicians and healthcare professionals in all practice areas. A recent study found that among primary care physicians, "ask," "assess," and "advise" were used more than "agree" and "assist."10
Next Steps for Bariatric Surgeons
In addition to employing EOSS and the Five As methodology, bariatric surgeons should consider pursuing Bariatric Surgery Center of Excellence® (BSCOE) certification.11 Created as a collaboration between the Surgical Review Corporation and the American Society for Metabolic and Bariatric Surgery (ASMBS), this special designation highlights providers and facilities that deliver excellent care to patients with obesity.12 Bariatric surgery clinics that employ an obesity medicine manager—a healthcare professional who is certified by the American Board of Obesity Medicine (ABOM) —can receive a starred designation.13 The Obesity Medicine Association (OMA) offers a trove of resources for healthcare professionals seeking ABOM certification.14
Bariatric surgeons and other clinicians stand squarely on the front lines of the obesity crisis. We can improve health outcomes for the patients and communities we serve when we conscientiously and consistently apply effective assessment frameworks such as EOSS and the Five As methodology. And, we can deepen that impact when we continue to educate about the disease and bring that advanced, evidence-based knowledge into our practices.
For more obesity medicine resources, including registration information for the OMA's 2020 Spring Obesity Conference (April 1-5) in Phoenix, Arizona, visit www.obesitymedicine.org.
References
U.S. Obesity Rates Reach Historic Highs – Racial, Ethnic, Gender and Geographic Disparities Continue to Persist. Trust for America's Health. https://www.tfah.org/report-details/stateofobesity2019/. Accessed 9 January 2020.

Estimate of Bariatric Surgery Numbers, 2011-2018. American Society for Metabolic and Bariatric Surgery. https://asmbs.org/resources/estimate-of-bariatric-surgery-numbers. Accessed 9 January 2020.

New Study Finds Most Bariatric Surgeries Performed in Northeast, and Fewest in South Where Obesity Rates are Highest, and Economies are Weakest. American Society for Metabolic and Bariatric Surgery. https://asmbs.org/articles/new-study-finds-most-bariatric-surgeries-performed-in-northeast-and-fewest-in-south-where-obesity-rates-are-highest-and-economies-are-weakest. Accessed 9 January 2020.

Limits of Body Mass Index to Detect Obesity and Predict Body Composition. Nutrition. https://www.sciencedirect.com/science/article/abs/pii/S0899900700004718. Accessed 9 January 2020.

A Proposed Clinical Staging System for Obesity. International Journal of Obesity. Accessed 9 January 2020.

Edmonton Obesity Staging System: Association with Weight History and Mortality Risk. https://www.ncbi.nlm.nih.gov/pubmed/21838602 Accessed 9 January 2020.

Using the Edmonton Obesity Staging System to Predict Mortality in a Population-Representative Cohort of People with Overweight and Obesity. Canadian Medical Association Journal. https://www.ncbi.nlm.nih.gov/pmc/articles/PMC3185097/?report=reader. Accessed 9 January 2020.

Modified 5 A's: Minimal Intervention for Obesity Counseling in Primary Care. Canadian Family Physician. https://www.ncbi.nlm.nih.gov/pmc/articles/PMC3555649/. Accessed 9 January 2020.

Weight Bias: People-First Language. Obesity Action Coalition. https://www.obesityaction.org/action-through-advocacy/weight-bias/people-first-language/. Accessed 9 January 2020.

Do Primary Care Physicians Use the 5 A's in Counseling Obese Patients? A Qualitative Study. Proceedings of Singapore Healthcare. https://journals.sagepub.com/doi/full/10.1177/2010105816688030. Accessed 9 January 2020.

Center of Excellence in Metabolic and Bariatric Surgery. Surgical Review Corporation. http://www.surgicalreview.org/facilities/accreditation/single-specialty-accreditation/metabolic-and-bariatric/center-of-excellence/. Accessed 9 January 2020.

Bariatric Surgery Centers of Excellence: Why They Are Important When Selecting Your Surgeon and Hospital. Obesity Action Coalition. https://www.obesityaction.org/community/article-library/bariatric-surgery-centers-of-excellence-why-they-are-important-when-selecting-your-surgeon-and-hospital/. Accessed 9 January 2020.

Optimal Resources for Metabolic and Bariatric Surgery. American College of Surgeons. https://www.facs.org/-/media/files/quality-programs/bariatric/2019_mbsaqip_standards_manual.ashx. Accessed 9 January 2020.

Prep Materials for the ABOM Exam. Obesity Medicine Association. https://obesitymedicine.org/review-course-for-abom-exam/. Accessed 9 January 2020.
Category: Medical Methods in Obesity Treatment, Past Articles