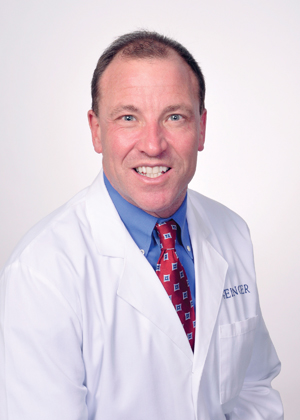 by Christopher D. Still, DO, FACN, FACP
Co-clinical Editor of Bariatric Times; Medical Director for the Center for Nutrition and Weight Management, and Director for Geisinger Obesity Research Institute at Geisinger Medical Center in Danville, Pennsylvania.

Dear Colleagues:
I hope you are all staying safe and healthy. Growing up, teaching our kids the days of the week, we would recite over and over, "IS today Wednesday? Today IS Wednesday! Or whatever day of the week it was. This reminds me of trying to "teach" our society over and over that obesity IS a disease. With obesity being one of the most important predictors of severe COVID-19 illness according to several studies,1,2 the disease of obesity itself may FINALLY be getting the legitimate seriousness it deserves.
As we all know, patients with obesity commonly have associated comorbid medical problems, such as hypertension, diabetes, and obstructive sleep apnea. New studies are concluding that obesity in and of itself is the most significant risk factor, after only older age, for being hospitalized with COVID-19. Alarmingly, young adults with obesity appear to be at particular risk for hospitalization if contracted the virus.1 I think it should be emphasized, however, that people with obesity, and diabetes for that matter, are not more likely to get COVID-19 than the general population. The Obesity Action Coalition (OAC) have developed great resources for your patients regarding COVID-19.3
There are many hypotheses on why obesity might confer great treatment risks. Some people believe it's due to possible compromised respiratory function and capacity, among others. Of all the hypotheses, I tend to believe it could be due to obesity's chronic, low-grade inflammation and increased pro-inflammatory cytokines. Multiple additional studies are ongoing to elucidate the pathophysiology.
While we will never forget the thousands of people—parents, siblings, spouses, partners, children, and friends—that have lost their lives to this devastating pandemic, the COVID-19 "lemonade," or silver lining, if there is such a thing, is that maybe obesity FINALLY will be taken seriously as a true and independent risk factor we all know it to be. So, let's continue getting the word out…IS obesity a disease? Obesity IS a disease!
References
Petrilli CM, Jones SA, Yang J, et al. Horwitz medRxiv. Factors associated with hospitalization and critical illness among 4,103 patients with COVID-19 disease in New York City. https://www.medrxiv.org/content/10.1101/2020.04.08.20057794v1. Accessed April 24, 2020.
Guan WJ, Ni ZY, Hu Y, et al. Clinical characteristics of coronavirus disease 2019 in China. N Engl J Med. 2020 Feb 28;NEJMoa2002032. [Online ahead of print]
We're Here For You. Obesity Action Coaliation. https://www.obesityaction.org/covid19/. Accessed April 24, 2020.
Stay well,
Christopher D. Still, DO, FACN, FACP
Category: Editorial Message, Past Articles