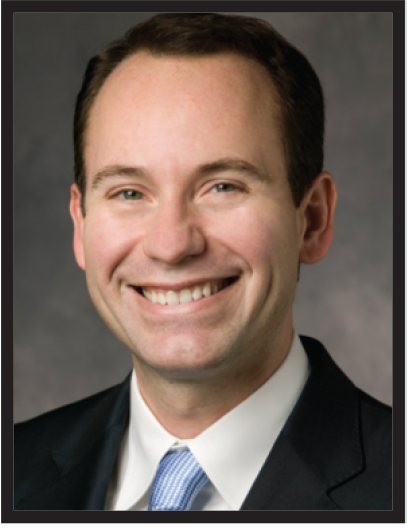 by John M. Morton, MD, MPH, MHA, FACS, FASMBS, ABOM

Clinical Editor of Bariatric Times; Vice-Chair of Quality and Division Chief of Bariatric and Minimally Invasive Surgery in the Department of Surgery at Yale School of Medicine in New Haven, Connecticut.

Dear Friends and Readers,
Welcome to another issue of Bariatric Times. We are still dealing with the life-changing effects of COVID-19, and I hope everyone is staying safe and doing what they can to stay home, if possible.
We start off the issue with a review from Drs. Julietta Chang and Edward Felix titled "Surgical Management of Complications after
Roux-en-Y Gastric Bypass." The article addresses complications that could require surgical intervention or revisions, including ulceration, anastomotic strictures, gastroesophageal reflux, metabolic complications, and inadequate weight loss or weight gain. The authors also provide figures to show examples of some of these complications, adding analysis on how to correct them.
Next, Arias et al conducted a retrospective observational study of patients who underwent laparoscopic ventral hernia repair (VHR) and bariatric surgery at Obesity El Salvador from 2011 to 2017. The authors studied demographic variables, hernia defect size, comorbidities, surgery time, type of bariatric procedure, hernia repair strategy, and postoperative complications. At least one year of follow-up was required. Additionally, they provided a video to supplement their findings, showing clips from one of the surgeries that was discussed in the case report. In total, the authors assessed the outcomes of eight patients.
After that, in this month's Raising the Standard column, Drs. Lotakis and Gadaleta focus on the different types of bias that exist and how they can impact the way that healthcare professionals (HCPs) do their job. The authors provide insight on how to best avoid these biases in their profession.
Following that, Drs. Harold Bays and Lydia C. Alexander provide important information on how patients with obesity and those who have had bariatric surgery can cope with stress in the time of COVID-19. The authors provide a series of potential ways this patient population can deal with stress, such as staying physically active, sticking to routines when possible, and maintain social connectivity, even if it can't be in person.
Finally, Donna Vanderpool writes another installment of the Risk Management column titled "Navigating the ADA­—What Clinicians Need to Know: Part 1" on the Americans with Disabilities Act (ADA).
You can find the April 2020 Table of Contents from Surgery for Obesity and Related Diseases (SOARD), as well as our usual features that appear in every month, such as the calendar of events and Walter Pories's Cartoon Corner.
As always, thank you for reading Bariatric Times, and welcome submissions for those who are interested, especially letters to the editor on how your facility is dealing with the current COVID-19 pandemic.
Sincerely,
John M. Morton, MD, MPH, MHA, FACS, FASMBS, ABOM
Category: Editorial Message, Past Articles