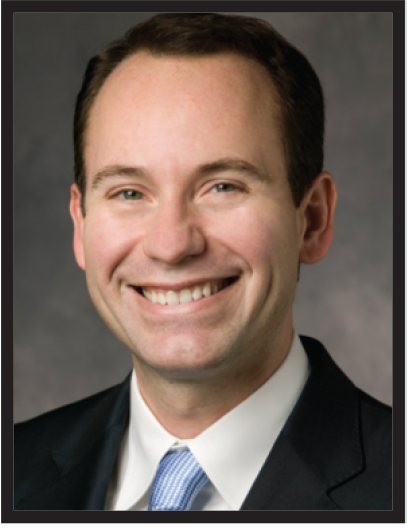 by John M. Morton, MD, MPH, MHA, FACS, FASMBS, ABOM
Clinical Editor of Bariatric Times; Vice-Chair of Quality and Division Chief of Bariatric and Minimally Invasive Surgery in the Department of Surgery at Yale School of Medicine in New Haven, Connecticut.
---
Dear Friends and Readers,
Welcome to the September 2019 issue of Bariatric Times. This issue is packed with all types of different content, beginning with highlights from the Minimally Invasive Surgery Symposium (MISS) 2019, which took place from February 25 to 28, 2019, in Las Vegas, Nevada. The conference featured many different topics of interest, including focused sections on colon, enhanced recovery, hernia, and foregut. However, one of the highlights was the metabolic/bariatric program, which featured presentations from key thought leaders, such as John B. Dixon, MBBS, PhD, FRACGP, FRCP(Edin); Aurora D. Pryor, MD; and Scott A. Shikora, MD, among many others.
After that, Rami Lutfi, MD, provides an update on the American Society for Metabolic and Bariatric Surgery (ASMBS) Foundation and the second annual Gala & LEAD Awards, which will occur during ObesityWeek 2019 in Las Vegas. Dr. Lutfi also highlights the upcoming fall slate of Walk from Obesity events, which feature 12 confirmed dates from September to November.
We interviewed some of the premier female bariatric surgeons in the United States in a special "Women in Surgery" feature, highlighting Rachel L. Moore, MD, FACS, ABOM; Teresa L. LaMasters, MD, FACS, FASMBS, DABOM; and Marina S. Kurian, MD, FASMBS. All three women give their unique perspective on being bariatric surgeons in this growing field and the challenges and successes they've had along the way.
Next, Foster et al present a review titled "At the Heart of Severe Obesity: Chronic Heart Failure and the Role of Bariatric Surgery." The authors point out the paradox that patients with obesity and a heart failure diagnosis often live longer than those with heart failure who do not have obesity, but they explain why this likely occurs and the underlying mechanisms behind it.
After that, Petrick et al pen another Raising the Standard column, this month focusing on how destination care can be used as a value-based healthcare option for an employer. Additionally, the authors make note of the difference between the terms destination care and medical tourism, stressing that destination care "enables patients and families, including both local patients and those traveling long distance, to receive medical care comprehensively and expeditiously," according to Mayo Clinic.
Sillo et al provide original research titled "The Impact of Bariatric Surgery on the Resolution of Sleep Apnea," highlighting the intersection between these two diseases.
Additionally, Wendy Scinta, MD, MS, FOMA, FAAFP, provides a preview for the Obesity Medicine Association (OMA)'s upcoming conference Overcoming Obesity 2019, which will take place October 2 to 6.
And finally, like every issue, Walter Pories designed another great cartoon, and we provide a calendar of events and advertiser index.
We hope you enjoy this issue of Bariatric Times, and we invite your feedback and submissions for potential publication in the journal.
Sincerely,
John M. Morton, MD, MPH, FACS, FASMBS 
Category: Editorial Message, Past Articles