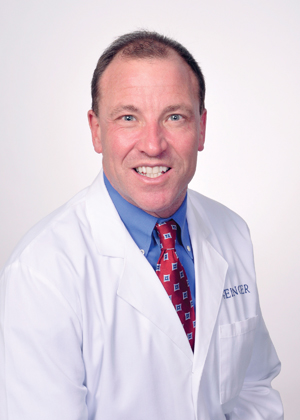 by Christopher D. Still, DO, FACN, FACP
Co-Clinical Editor of Bariatric Times; Medical Director for the Center for Nutrition and Weight Management, and Director for Geisinger Obesity Research Institute at Geisinger Medical Center in Danville, Pennsylvania.
Dear Friends and Readers,
With the 24th World Congress of the International Federation for the Surgery of Obesity and Metabolic Disorders (IFSO 2019) occurring this month, I think it's appropriate to acknowledge that the devastation caused by obesity and comorbid conditions are far reaching beyond just our borders in the United States. In every corner of the world, scientists, researchers, healthcare professionals, and public health advocates are working tirelessly to address the obesity pandemic. Every day we are learning more about the etiology of obesity, individual risk factors, treatments, and prevention. While these insights are exhilarating, they are also oftentimes frustrating as one answer leads to a dozen more questions. This month, I want to highlight the importance of learning from our international colleagues. After all, we are all in this together.
The scope of the problem. Last September, the Bariatric Times Integrated Health Department presented an educational module titled, "Diabesity: The Worldwide Twin Epidemics of Obesity and Diabetes."1 Authors Ariel Shuchleib-Cung, MD; Ikemefuna Akusoba, MD; and Kelvin Higa, MD, FACS, FASMBS, provided a comprehensive update on the prevalence of both diseases. One fact that puts the scope of the problem in perspective is that, according to the most recent numbers reported by the World Health Organization (WHO) in 2016, we reached the previously predicted worldwide prevalence for overweight—40 percent of the worldwide population by the year 2030—14 years early! And with worldwide obesity prevalence reported at 13 percent in 2016, we are on track to potentially surpass the 2030 prevalence prediction for obesity as well.
A united front. The IFSO World Congress, an annual worldwide bariatric meeting, is attended by surgeons, multidisciplinary support staff, researchers, physicians, and other healthcare professionals. In their Congress Welcome message, IFSO Congress President Antonio Torres, and IFSO President elect Almino Ramos, point out that the aim of IFSO Congress is to "educate on all the bariatric and metabolic surgery topics but just as well to unite across country borders healthcare professionals from different specialties, in their fight against the adiposity epidemic." I think the key word here is "unite." Let's avoid having unintentional tunnel vision and strive to learn not only what is being achieved in our own country, but also in other nations.
Despite language and other existing barriers to communication, we must be united in our efforts. We are all making contributions to obesity care, and that is important to acknowledge. We are all also facing some of the same challenges, such as insurance coverage, reimbursement, treatment selection for "optimal" outcomes; and patient adherence to diet plans, physical activity regimens, medications, and proper follow-up care.
In summary, no matter what language we speak or area of the world we live in, we have a great opportunity for comprehensive and compassionate care. We should all work together and learn from each other to assist our patients in combating this chronic and relapsing disease of obesity around the world.
Sincerely,
Christopher D. Still, DO, FACN, FACP 
References
Shuchleib-Cung A, Akusoba I, Higa K. Diabesity: The worldwide twin epidemics of obesity and diabetes. Bariatric Times. 2018;15(9):14–20.
Category: Editorial Message, Past Articles