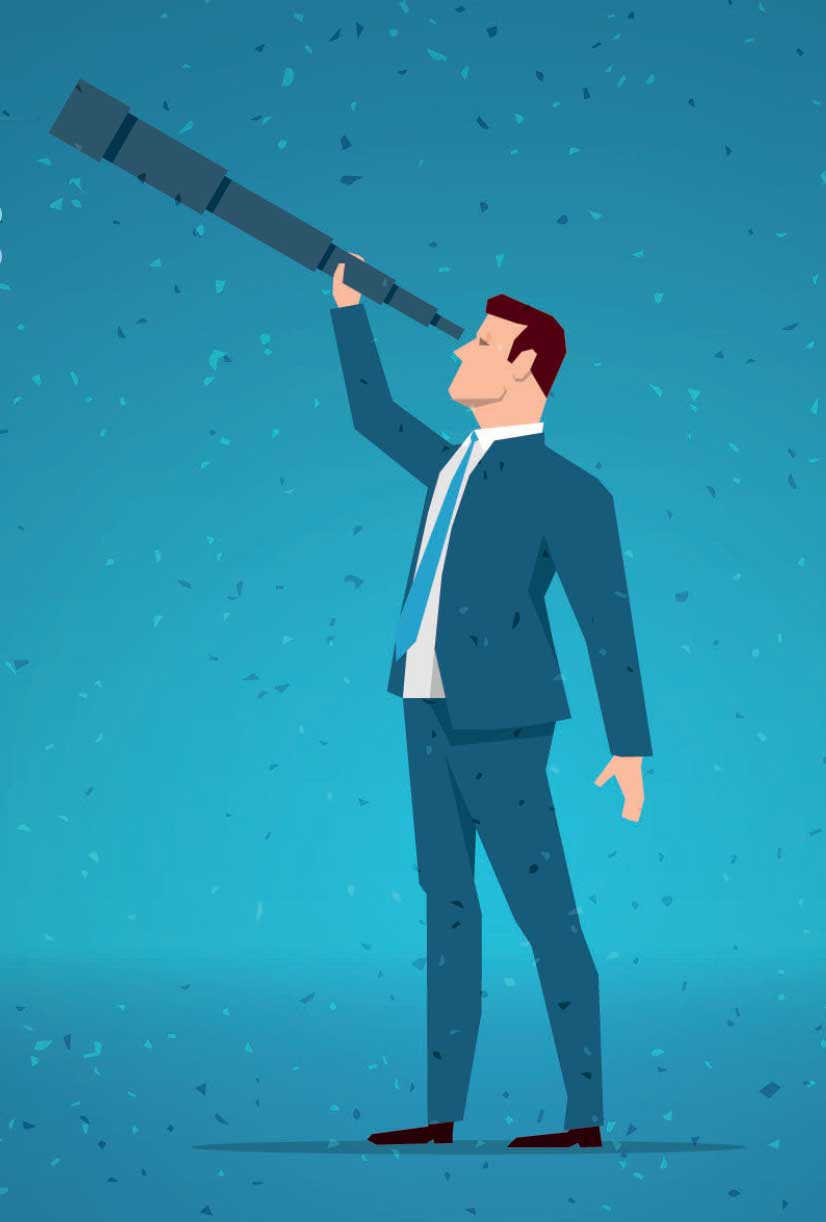 by ADRIAN DAN, MD, FACS, FASMBS
Dr. Dan is Medical Director, Weight Management Institute at Summa Health in Akron, Ohio, and Associate Professor of Surgery at Northeastern Ohio Medical

FUNDING: No funding was provided.
DISCLOSURES: The authors have no conflicts of interest relevant to the content of this article.
---
Perspectives is a quarterly column designed to bring attention to current topics and issues pertinent to professionals treating obesity.

Bariatric Times 2020;17(7):10–11
---
Bariatric surgeons are now among the most highly esteemed medical professionals at their respective institutions, holding positions such as Department Chair and Chief of Staff in large academic and community medical centers.  But such high regard for our specialty has not always been the case and it is particularly remarkable just how far we have come in a few short decades.  Thus, with the advent of Focused Practice Designation (FPD) by the American Board of Medical Specialties, does anything change for the practicing bariatric surgeon? We have performed bariatric surgery and positively impacted millions of lives, after all, without such recognition for decades.  Is that acceptance by our peers essential, and does it reveal anything that we don't already know?
The roots of bariatric surgery date back to the early 1950s, but the progression as an organized specialty is barely a half-century old.  The early bariatric surgeons performed their craft amongst much skepticism, disdain and oftentimes blatant ridicule. In those days, the concept of obesity as a disease was simply non-existent. The belief that obesity was the result of character flaws and poor choices dominated the conventional wisdom… or actually the lack thereof.  The pioneers of our field, those who persisted despite the acrimonious attitudes toward their work, were sometimes labeled fallacious surgeons and charlatans.  The specialty was marred with stigmatization, and bariatric surgeons encountered the resilient prejudice that our patients still face today. Their research was often rejected by surgical societies and journals unless to point out the shortcomings, drawbacks and potential complications of bariatric surgery.
Since then, we have stood on the shoulders of those who did not hesitate to devote their careers and focus their practice, above all else, to bariatric surgery. Those trailblazers did so for all the right reasons, when bariatric surgery was not the financially lucrative business that it is today. High quality research studies were since conducted, proving over-and-over again the benefits, efficacy and refinement of our procedures. Bariatric surgery has become a highly pursued and profitable service line for hospitals and health care systems.  We have developed our own professional societies, foundations, advocacy groups, national meetings, peer-reviewed journals, reference textbooks, fellowship training programs. Now we also have an FPD inclusive of new graduates and practicing bariatric surgeons alike. The recognition as a defined specialty was the next logical milestone in the development of our discipline.
This noteworthy achievement, decades in the making, is the culmination of countless efforts and small victories along the way. The torch has been passed many times over to reach this momentous realization. It is both a significant milestone and a giant step forward in a journey that was begun by those who dared to devote their careers to bariatric surgery when it was not the dignified and evidenced field that it is today. The obesity epidemic remains the most significant chronic health hazard of our time and bariatric surgery offers the most effective therapies to combat it. A certificate may not change the actual delivery of those therapies, but it does let the doubters know that those who proudly take part in it, find it worthy to be the heart of their professional and clinical livelihood.
---
Guest Perspective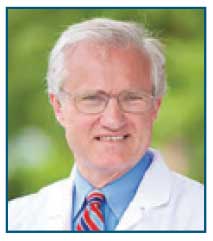 by ERIC J. DeMARIA, MD
Dr. DeMaria is Professor and Chief, Division of General/Bariatric Surgery; Department of Surgery Brody School of Medicine at East Carolina University in Greenville, North Carolina

How things have changed.
In 1990, I joined the faculty at Virginia Commonwealth University and learned to perform gastric bypass surgery under the watchful eye of Dr. Harvey Sugerman. Under his leadership, I saw true opportunity for our fledgling specialty. His rigorous approach was profoundly scientific and was facilitated by the tremendous collection of clinical data on every patient undergoing treatment. His approach was not unique, as many of our specialty's pioneers carefully studied every aspect of care they provided for treatment of obesity and its comorbidities. Today, every one of us must have data to demonstrate quality outcomes and to continuously analyze and improve what we do. Back then, he and others were years ahead of their time.
Despite this rigorous approach, the giants in our field often experienced bias and prejudice from their colleagues, who were critical of what they were doing. Today, we think of these surgical pioneers in bariatrics as our heroes, yet there was a time when they were unappreciated in the world of mainstream and academic surgery. They were thought to be surgical eccentrics who inflicted unnecessary harm on their patients who could easily avoid surgical risk by "just keeping their mouths shut."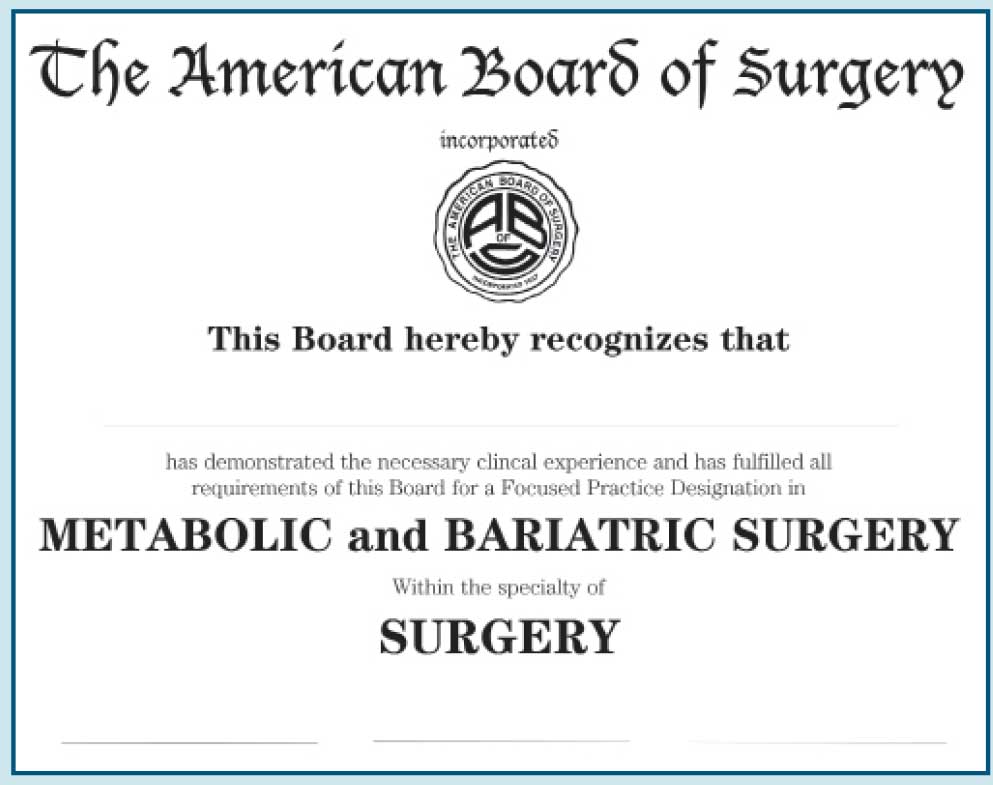 If growth and development of bariatric surgery had been entirely dependent on the support of our colleagues in other houses of medicine, our specialty would have disappeared years ago. But our patients and their families and friends learned of the benefits of surgical treatment for severe obesity and sought care from surgeons who were willing to help them, risking criticism and lack of appreciation from their peers in other fields of medicine. And bariatric surgeons have generated, and continue to generate, the evidence to support the value and benefit of surgical treatment of obesity. In doing so, we have proven our case and overwhelmed our critics with evidence. Many medical doctors finally embrace our procedures to help their patients. We have a long history of passionately spreading the word about our specialty and advocating for our patients. Most of us consider what we do to be our "calling" and not just a job. I firmly believe that the motivation for today's bariatric surgeons to continuously study and prove the value and importance of what we do in our specialty grew out of the bias and prejudice that our predecessors experienced during those early days. They knew what they did for patients had tremendous value, and they collectively set out to prove it.
I was privileged to sit at the helm of American Society for Metabolic and Bariatric Surgery (ASMBS) leadership when we were awarded the Focused Practice Designation (FPD) for metabolic and bariatric surgery by the American Board of Medical Specialties (ABMS). The efforts of other surgical leaders were also critical in this process, including key contributions and hours of work by Drs. Ninh Nguyen, Stacy Brethauer, Matt Hutter, and Samer Mattar. It is important to note that the FPD is not just recognition for our specialty by the ABMS, but, perhaps even more importantly, became possible because we received strong support from the American Board of Surgery. In other words, the leadership of mainstream and academic surgery in the United States supported our specialty in pursuit of the FPD and, in doing so, validated our specialty along with the hard work and contributions of so many who came before us.
All of us practicing today should be proud of what we do. We have transformed our young specialty into one that is safe, strongly evidence-based, and widely accepted. Our leaders are now recognized as leaders in surgery throughout the United States.
We have always known that what we do is special and unique. The FPD finally provides us with the recognition and endorsement of our colleagues and peers. The FPD is testimony to the fact that we don't simply perform a surgical procedure, but rather we comprehensively manage complex patients using our specialized knowledge and surgical skill, interact on equal footing with multiple other specialized disciplines, and ultimately provide the very finest high-quality care to patients battling obesity. The FPD in metabolic and bariatric surgery is proof that we are being recognized for our special knowledge, skill, and ability as we formally join the ranks of other surgical specialties.
Although we help many people through surgery each year, many more patients need our treatments. It is my strong feeling that we should all embrace the FPD and individually pursue this designation. It will be well worth the expense and effort required. Most importantly, this recognition within the greater medical community is likely to lead to more patients coming forward with confidence in our specialty, to seek the treatment they need, and which we provide.
Acceptance. How things have changed.
Category: Past Articles, Perspectives