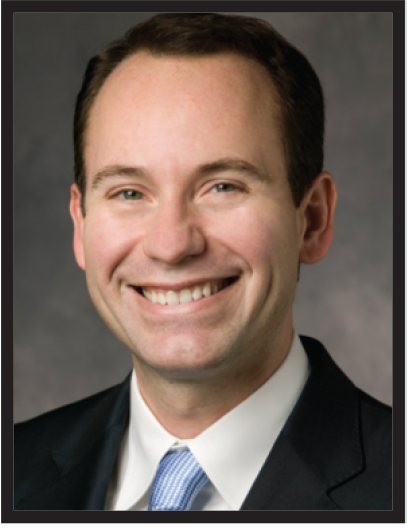 John M. Morton, MD, MPH, MHA, FACS, FASMBS, ABOM
Clinical Editor of Bariatric Times; Vice-Chair of Quality and Division Chief of Bariatric and Minimally Invasive Surgery in the Department of Surgery at Yale School of Medicine in New Haven, Connecticut.
Dear Friends and Readers,
This month we celebrate the one-year anniversary of "Raising the Standard," a column dedicated to quality excellence in the field of bariatric surgery. Under the outstanding direction of Drs. Anthony Petrick and Dominick Gadaleta, "Raising the Standard" has examined the role of the Metabolic and Bariatric Surgery Accreditation and Quality Improvement Program (MBSAQIP), a joint program of the ACS and American Society of Metabolic and Bariatric Surgery (ASMBS), in setting national quality standards for bariatric surgery. It has been a busy year, with monthly coverage on an array of topics surrounding quality and safety, including patient outcomes, quality improvement (QI) initiatives, value and cost-effective care, patient safety and satisfaction, enhanced recovery, team-based care, and the role of the electronic medical record. And there is still plenty to talk about as standards of care continue to evolve.
The first two MBSAQIP national QI projects—Decreasing Readmissions through Opportunities Provided (DROP)1 and Employing New Enhanced Recovery Goals in Bariatric Surgery (ENERGY)2—were encouraging and insightful. DROP demonstrated that implementing a set of standard processes organized into preoperative, inpatient, and postoperative care bundles, is effective in reducing 30-day all-cause hospital readmissions following bariatric surgery. ENERGY explored best practices of enhanced recovery following bariatric surgery and found that not only was better adherence to the ENERGY protocol associated with decreased extended length of stay (ELOS), it also helped more patients achieve an opioid-free recovery—a huge breakthrough given the devastation of the national opioid crisis. Widescale efforts have been made to turn the tides. In 2018, the Substance Use-Disorder Prevention that Promotes Opioid Recovery and Treatment for Patients and Communities (SUPPORT) was signed into law.3
It is thus very fitting and timely that, in this month's "Raising the Standard," Drs. Petrick and Gadaleta discuss the opioid crisis and announce the third QI project of MBSAQIP, which will analyze opioid reduction. Invitations to participate in Bariatric Surgery Targeting Opioids (BSTOP) have been sent to all MBSAQIP-accredited bariatric centers.
In addition to covering the latest issues, "Raising the Standard" summarizes the American College of Surgeons (ACS) Quality and Safety conference, an annual meeting that continues to grow and showcase the extraordinary quality standards set by the metabolic and bariatric surgery team. This year's conference, taking place July 19 to 22 in Washington, DC, focuses on the theme "Putting Our Patients First,"—a message that applies to all of us in healthcare and emphasizes the importance of accreditation. By championing excellence in the quality, safety, and value of care we provide, we are, in turn, putting our patients first.
Not only do we strive to put our patients first in bariatric surgery, we also find unique opportunities to collaborate across disciplines so, when placed in the hands of our medical and surgical colleagues, patients with obesity can experience optimal care.
The newest MBSAQIP standards, released this month, recognize the role of nonsurgical treatments across the obesity care continuum with a new Obesity Medicine Qualification Accreditation option. This accreditation option provides an additional designation level for facilities that offer non-surgical treatment for patients who are overweight or have Class I, II, or III obesity. Centers with this designation employ nutritional interventions, physical activity, behavioral change, and pharmacotherapy to treat patients. Additionally, these centers will collect and document specific data elements in which they will monitor patient outcomes against medical weight loss interventions.
As I've said before, obesity is a chronic, pervasive disease that requires involvement from the entire "house of medicine." Our new designation of the obesity medicine qualification is in recognition of new treatment options and providers available to our patients in need.
Sincerely,
John M. Morton, MD, MPH, FACS, FASMBS
References
Morton JM, Brethauer SA, Fraker T, et al. Decreasing Readmissions through Opportunities Provided (DROP): The First National Quality Improvement Collaborative from the Metabolic and Bariatric Surgery Accreditation and Quality Improvement Program (MBSAQIP). Surg Obes Relat Dis. 2016;12 (Suppl 7): S1–S2.
Brethauer, SA, Petrick A, Grieco A, et al. Employing New Enhanced Recovery Goals for Bariatric Surgery (ENERGY): A Metabolic and Bariatric Surgery Accreditation and Quality Improvement (MBSAQIP) National Quality Improvement Project. Surg Obes Relat Dis. 2018;14(Suppl 11):S6).
Davis CS. The SUPPORT for Patients and Communities Act—what will it mean for the opioid-overdose crisis? N Engl J Med. 2019; 380(1):3–5.
Category: Editorial Message, Past Articles