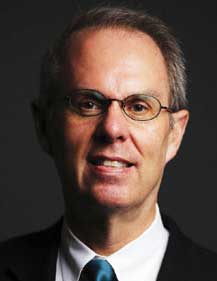 by Harold Bays, MD, FOMA, FTOS, FACC, FACE, FNLA
Medical Director and President of the Louisville Metabolic and Atherosclerosis Research Center, and has served as a Principal Investigator for over 500 clinical trials. He is Chief Science Officer for the Obesity Medicine Association, Board Certified in Internal Medicine and Endocrinology, and a Diplomate of the American Board of Obesity Medicine, as well as Diplomate of the American Board of Clinical Lipidology.
Dear Friends and Readers,
What is the most common metabolic disease in the United States?
More than 70 percent of the adult population in the United States (US) either has overweight or obesity. This exceeds the number of people with heart disease, cancer, hypertension, or diabetes. The disease of obesity increases patient morbidity and mortality.
Obesity is more than just an increase in body fat. Obesity is a complex disease epidemic that affects millions of Americans. Obesity can be defined as a chronic, progressive, relapsing, multifactorial, neurobehavioral disease, wherein an increase in body fat promotes adipose tissue dysfunction and abnormal fat mass physical forces, resulting in adverse metabolic, biomechanical, and psychosocial health consequences. In short, obesity is a disease with far-ranging adverse consequences to individuals and society.
A disease reaching pandemic proportions. Obesity and its adverse consequences cost over $150 billion each year and cause an estimated 300,000 premature deaths annually in the US. In 2013, the American Medical Association recognized obesity as a disease, which was an important step in educating the public that obesity was not, and is not, simply a lack of willpower. While over 50 percent of healthcare professionals recognize obesity as a disease, uncertainties and misperceptions persist, as do biases and unfavorable stigma.
As obesity reaches pandemic proportions, it is important that the medical community address the disease from a holistic perspective. Practically, this is facilitated by recognizing obesity as a root cause of many of the most common metabolic conditions healthcare professionals evaluate and treat on a daily basis. Although medical schools have been slow in teaching the links between obesity and other diseases, clinicians need this information to most appropriately diagnose and treat patients with a vast range of the adverse consequences of obesity, including cardiovascular disease, Type 2 diabetes, high blood pressure, elevated cholesterol, fatty liver, and many types of cancer.
Keeping up with current research and treatment strategies for obesity. To improve the care they provide to patients, clinicians benefit from clinical resources based on scientific evidence, supported by medical literature, and derived from clinical experience with patients with obesity and overweight. These resources should include up-to-date information on:
The causes and health consequences of obesity

How to assess and evaluate the disease

Nutritional treatment strategies

Physical activity treatment strategies

Behavioral treatment strategies

Pharmacotherapy

How to treat common metabolic and chronic diseases

How to assess, evaluate, and manage bariatric surgery patients
One source of educational material is provided by the Obesity Medicine Association (OMA), an organization of healthcare providers working to improve the lives of patients affected by obesity. Since 2013, OMA has published the "Adult Obesity Algorithm," a "living document" that undergoes a rigorous review each year by healthcare professionals, researchers, and academics who are experts in obesity science, evaluation, and treatment. The 2019 update of the Obesity Algorithm, available at https://obesitymedicine.org/obesity-algorithm/, specifically helps healthcare professionals address obesity as it relates to other diseases.
Going forward, understanding the science and clinical management of obesity will be integral to addressing the major health epidemics of our time. Advances in obesity science and the expansion of obesity specialists will help better improve the clinical care and management of patients with unhealthy body weight. It is time to equip the healthcare community—and in turn, the public—with the resources required to manage and treat the obesity pandemic.
Sincerely,
Harold Bays, MD, FOMA, FTOS, FACC, FACE, FNLA
Category: Editorial Message, Past Articles