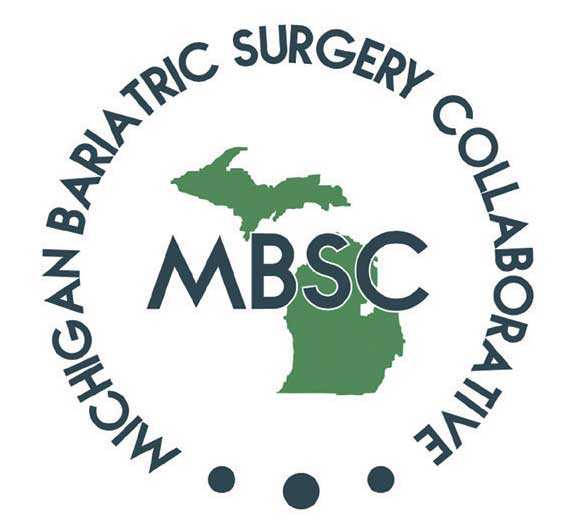 by Carl Pesta, DO, FASMBS
Dr. Pesta is with McLaren Macomb Hospital in Mount Clemens, Michigan.

FUNDING: No funding was provided.
DISCLOSURES: The author reports no conflicts of interest relevant to the content of this article.
Bariatric Times. 2020;17(11):10–11
---
Welcome to the Michigan State Chapter of the American Society for Metabolic and Bariatric Surgery (ASMBS).1 Our state chapter society originally organized as the Michigan Bariatric Society in June of 2008 and later changed to the Michigan Chapter of the ASMBS. Regarding bariatrics, the state of Michigan has become renowned worldwide for the invaluable research and relevant work that has come from the interaction of a majority of the bariatric surgery programs that make up the Michigan Bariatric Surgery Collaborative (MBSC). Formed in 2005, the MBSC aims to innovate the science and practice of metabolic and bariatric surgery through comprehensive, lifelong, patient-centered obesity care in Michigan and across the United States.2
MBSC rests on the core pillars of collaborative quality improvement, collection of detailed clinical data on outcomes and practice, timely and rigorous performance feedback to clinicians, and continuous improvement based on empirical analysis and collaborative learning.
If you ask most bariatric team members what the most valuable benefits of the collaborative are, you will hear stories of comradery and the elimination of barriers that are often found in competing surgical programs. We have now seen each other three times a year for 15 years. We are no longer competitors. We are friends, all in this together, for the betterment of patient outcomes in Michigan and around the world.
The participating sites submit data to both the Metabolic and Bariatric Surgery Accreditation and Quality Improvement Program (MBSAQIP) and the collaborative database, so hats off to our data abstractors for working double duty.
At our meetings three times a year, we begin the day with our breakout sessions, which currently include our emergency room (ER) visit reduction project, our enhanced recovery after surgery (ERAS) project, and an integrated health component. We then have a visiting speaker who discusses varying areas of interest in bariatric surgery, ranging in topics from adjuvant medical therapy to low body mass index (BMI) surgery. We have a patient advisory panel that attends our meetings so that we have honest patient input about the value our projects bring to the patients themselves. After all, if we are not delivering the outcomes that patients are looking for, we are missing a major portion of the story in bariatric surgery.
In addition, we have ongoing quality improvement projects that are collaborative. Currently, we are monitoring and successfully obtaining a postoperative ER visit rate of less than 7.5 percent and a one-year follow-up rate of over 60 percent. The entire collaborative project is funded by Blue Cross Blue Shield of Michigan and is managed by the incredible University of Michigan Bariatric team. There are pay-for-performance measures that are mostly participation-based as well as outcome-based. The value to Blue Cross is the improvement in outcomes, which lead to a reduction in expenditures by the largest insurer to the state. For example, an abstract written on our collaborative data showed "complications from surgery dropped almost 2.6 percent among participating Michigan hospitals—a change that translates into 2,500 fewer Michigan patients with surgical complications each year. Estimated annual savings from this one collaborative are approximately $20 million, far exceeding the cost of administering the program."3
My only question is that with this published data, why do other insurers not follow suit? This and the other 63 publications born out of the collaborative data and other valuable information can be found at
www.michiganbsc.org. We close each meeting with a "What would you do/Interesting case" discussion.
Each year, we partner one of our collaborative meetings with our state chapter educational meeting over two days. As with most other states or regional meetings, this is our opportunity to gather with nationally recognized speakers and share new ideas. The meetings rotate in various locations throughout our Great Lakes State, stretching from the epicenter of Renaissance Detroit, with its amazing restaurants, sports, and theater, to beautiful northern Michigan, among the beautiful trees, sand dunes, and lakes.
We welcome you to our great state chapter. Be well!
Board of Directors
Oliver Varban, MD (President)
Mindy Lane, DO (Vice President)
Jon Schram, MD (Treasurer)
Nabeel Obeid, MD (Secretary)
Kathryn Ziegler, MD (STAR – ASMBS Michigan)
Integrated Health Members
Rachel Blind, NP
Tracy Hannan, RNFA
Amanda Stricklen, RN, MS
Rachel Ross, RN, MS
Mandy Pate, RN
Colleen Buda, PA-C, CSOWM
Alexandra Kennedy, MPH, RDN
Past Presidents
Dave Chengelis, MD
Jeff Genaw, MD
Carl Pesta, DO
Jamie Foote, MD
Matthew Weiner, MD
Wayne English, MD
Stuart Verseman, MD
Arthur Carlin, MD
Randal Baker, MD


References
Michigan Bariatric Society. www.asmbsmi.org.
Michigan Bariatric Surgery Collaborative story. https://youtu.be/QKTy3usUuZ8.
Share D, Campbell D, Birkmeyer D, et al. How a regional collaborative of hospitals and physicians in Michigan cut costs and improved the quality of care. Health Aff. 2011;30(4):636–645.
Category: ASMBS State Chapter Spotlight, Past Articles