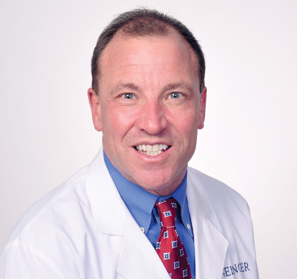 by Christopher D. Still, DO, FACN, FACP
Co-clinical Editor of Bariatric Times; Medical Director for the Center for Nutrition and Weight Management, and Director for Geisinger Obesity Research Institute at Geisinger Medical Center in Danville, Pennsylvania.

Dear Colleagues,

Who would have thought that after eight months we would all be so familiar with the term PPE (personal protective equipment)? Before March, it was not part of our vocabulary. With the change in times of social distancing and limited travel, there is a great opportunity for additional, and even "outside of the box," educational experiences. With most, if not all, conferences being virtual for the foreseeable future, there are ample opportunities for education in the luxury of our own home or office. These virtual educational opportunities are not just for physicians, but advance practitioners, nurses, and dietitians, as well as patients.
As I discussed in September, the Obesity Action Coalition (OAC)'s virtual Your Weight Matters conference for patients in July was a huge success, reaching about 2,000 patients from 47 states and 59 countries. Last month, OMA's Overcoming Obesity 2020 virtual conference also set an attendance record with its virtual format. This month, ObesityWeek's virtual conference is sure to reach new records looking at the program agenda.
The beauty of virtual conferences is that most allow you just to listen to individual lectures of interests "on demand," especially after conferences have concluded, and not necessarily "attending" the entire conference. Moreover, registration fees tend to be less than traditional in person conferences. Lastly, we can attend virtual conferences of topics that we would not typically attend in person. For instance, I virtually attended a functional medicine conference that was excellent and that I probably would not have otherwise attended in person.
In closing, this has been quite year for PPE resources. I hope one benefit was possibly broadening your EDUCATIONAL resources!
Be well,
Christopher D. Still, DO, FACN, FACP
Category: Editorial Message, Past Articles