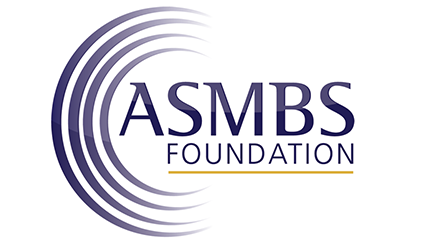 Bariatric Times. 2022;19(5):19
---
The obesity epidemic rapidly propagated throughout multiple regions of the United States (US) and the world in the 1990s. This swift spread of the disease was paralleled with the accelerated development and adoption of metabolic and bariatric surgery. Dr. Ross Fox and the American Society of Bariatric Surgery Executive Council envisioned the exigency of establishing a foundation to promote obesity awareness, support research efforts to progress weight loss surgery and the science of obesity, and help expand access to obesity treatment. Thus, the American Society for Metabolic and Bariatric Surgery (ASMBS) Foundation was created in 1997 to help achieve these objectives.
 Dr. Fox's vision has flourished, and 25 years after its establishment, the ASMBS Foundation is a successful, leading organization in working toward these diverse and important goals. The ASMBS Foundation is currently led by Paul Enochs, MD, President, and a Board of Directors consisting of 17 bariatric surgeons and integrated health professionals to aid in its mission and vision. Fundraising and visibility are accomplished through multiple Walk from Obesity events, which are held across different states on a regular basis. Improving access to quality care and treatment is ensured through advocacy and the support of the ASMBS Foundation, with a goal to provide care to all Americans suffering from obesity. Increased scientific investigation, public awareness, and understanding of obesity are propagated through 28 grants that have been awarded through ASMBS research grants.
 With nearly $2 million of research grants allocated over 18 years, the ASMBS Foundation considers research support as one of its most critical functions. These ASMBS research grants have resulted in 13 practice-transforming, peer-reviewed publications. Additional projects are in development and moving toward completion, with an expected similar impact. The ASMBS Foundation, in partnership with Bariatric Times, will highlight these studies in upcoming issues to give readers insight into this critical work. These articles will include a summary of the published work, with additional commentary on how the research projects have already transformed, or will transform, the fields of obesity treatment and metabolic and bariatric surgery.  
Category: ASMBS Foundation News and Update, Past Articles