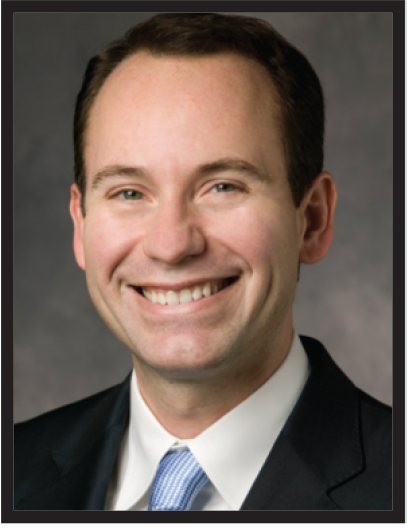 John M. Morton, MD, MPH, FACS, FASMBS
Clinical Editor of Bariatric Times; Chief of the Section of Bariatric and Minimally Invasive Surgery at Stanford University in Stanford, California; and Past President of the American Society for Metabolic and Bariatric Surgery.
Dear Friends and Readers,
Welcome to another issue of Bariatric Times. This month, we feature another installment of "Raising the Standard" in which column editors Dominick Gadaleta, MD, FACS, FASMBS, and Anthony T. Petrick, MD, FACS, FASMBS, provide and overview of the American College of Surgeons Clinical (ACS) Congress 2018, held in Boston, Massachusetts, October 21 to 25, 2018. The program reflected the theme of the meeting, "Joy and Privilege of a Surgical Career," with education and training for surgeons to achieve the best outcomes in treating patients with obesity. Researchers from around the world presented the latest data on topics such as diabetes outcomes following bariatric surgery, the effect of surgical skill on outcomes for laparoscopic sleeve gastrectomy, and preoperative weight loss and its effect on surgical outcomes. The American College of Surgeons also recognized the 2018 Excellence in Research Award recipients during the meeting.
Next, Katie Chapmon, MS, RD, discusses ways in which healthcare professionals can provide support and empathy and apply strategies to address a variety of socioeconomic challenges with their patients. We also feature highlights from the Obesity Medicine Association's Overcoming Obesity 2018 Conference in Washington, D.C. The meeting location lended itself well to facilitating visits to Capitol Hill. It's important that associations in bariatric surgery and obesity medicine get active in building the necessary relationships with Members of Congress as well as with key state policymakers, such as Governors, State Insurance Commissioners and state legislators to educate them about issues surrounding patient access to, and coverage of, bariatric surgery. The American Society for Metabolic and Bariatric Surgery (ASMBS) Political Action Committee or Obesity PAC was formed to help influence the make-up of Congress and State government by contributing to incumbents and candidates who have acted as champions for bariatric surgery, regardless of their party affiliation.
In "Risk Management," author Ann McNary, JD, discusses what you need to know about licensing board complaints. Lastly, we spotlight the Center for Weight Loss and Bariatric Surgery at Kiran Hospital in Surat, Gujarat, India. Obesity in India has reached epidemic proportions in the 21st century. This is exacerbated by the "Asian Indian phenotype," in which higher body fat, especially in the abdominal region, is seen in lower body mass indices (BMIs) compared with other ethnicities thus increasing risks for comorbid conditions.
Sincerely,
John M. Morton, MD, MPH, FACS, FASMBS 
Category: Editorial Message, Past Articles