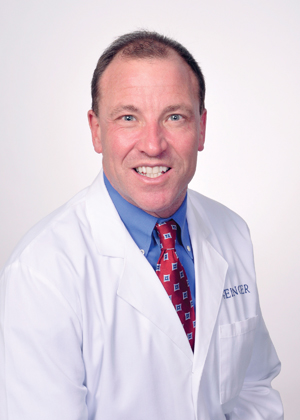 Christopher D. Still, DO, FACN, FACP
Co-Clinical Editor of Bariatric Times; Medical Director for the Center for Nutrition and Weight Management, and Director for Geisinger Obesity Research Institute at Geisinger Medical Center in Danville, Pennsylvania.
Dear Friends and Readers,
As we conclude 2018 and look toward 2019, I would like to reflect on the year in terms of accomplishments in the understanding and treatment of obesity and highlight opportunities for the coming year.
Regarding treatment, new pharmacotherapies continue to move through the pipeline with Phase 2 and Phase 3 clinical trials. Additionally, reimbursement for anti-obesity medications is continuously increasing as employers and payers see their efficacy and significant improvement in health, especially cardiovascular health. Semaglitide—the cousin of liraglitide—is in Phase 3. Results from a Phase 2 study earlier this year revealed that adults with obesity treated with semaglutide 0.4mg administered once-daily via injections lost up to 13.8 percent of their body weight after 52 weeks.1
The Obesity Medicine specialty continues to thrive. This year, nearly 900 physicians have applied to sit for the 2019 American Board of Obesity Medicine (ABOM) certifying exam. These successful diplomats will add to the nearly 2,700 diplomats currently certified by the ABOM. It's so great to see the steady growth of physicians taking the initiative to advance their knowledge, understanding, and treatment of obesity. 
The Obesity Medicine Association (OMA) also continues to thrive two successful conferences in 2018. Don't miss an overview of the Fall Overcoming Obesity conference in this issue of BT.
I think Obesity Week 2018 in Nashville, Tennessee, was the best yet! The scientific sessions were exceptional, and the topics focused on bringing both the American Society for Metabolic and Bariatric Surgery (ASMBS) and The Obesity Society (TOS) together for great collaborations. During Obesity Week, TOS and ASMBS welcomed their new presidents—Dr. Eric DeMaria for ASMBS and Dr. Steven B. Heymsfield for TOS.
Speaking of successful conferences in 2018, the Obesity Action Coalition (OAC) Annual Convention welcomed upwards of 550 participants at their Your Weight Matters National Convention this year. This is such a great patient-centered, scientifically based convention. It is a great resource to help patients understand their weight and health and to connect with others. I urge all of you to encourage your patients attend the 2019 Convention in Tampa, Florida.
This year, the Obesity Medicine Fellowship Council was established. This program, specifically for MDs and DOs pursuing a career in obesity medicine, will be overseen by a newly established Obesity Medicine Fellowship Council of which I am pleased to be a member. The Council will develop a standardized curriculum for obesity medicine fellowships and will oversee the awarding of the seed grants. I believe this program will broaden physician's competency and understanding of obesity, which will help fill the educational gap that exists in medical school curriculum.
The Obesity Medicine Education Collaborative (OMEC) supports medical training programs in the implementation of obesity competencies and also provides reliable assessment of performance of the competencies. The competencies themselves provide a framework for medical, nursing, and physician assistant educators to develop an obesity medicine curriculum at their respective institutions. The link to download the OMEC Competencies document will be available soon.
As we look forward to 2019, there are many great opportunities for the field of obesity.  Hopefully, additional anti-obesity medications will be approved with continued increases in reimbursement. Another "opportunity" will be the increased awareness, diagnostics, and potential therapeutic treatment options for nonalcoholic fatty liver disease (NAFLD) and Nonalcoholic steatohepatitis (NASH). NASH, because of obesity, has reached epidemic proportions and will soon be the number one indication for liver transplantation. Weight loss will remain its primary treatment recommendation. Medical and surgical weight loss interventions will lead the way in treatment of this chronic, progressive disease, and we are well situated to provide care to this patient population.
These are just a few of the many highlights in the field of obesity medicine for 2018. All in all, it's been a great year for the field and for Bariatric Times. I look forward to communicating with you more through this monthly message and assisting in the acquisition of interesting, relevant features on topics you care about.
May you all have a blessed holiday, continued success, good health, and happiness in the New Year!
Sincerely,
Christopher D. Still, DO, FACN, FACP
References
Novo Nordisk. Semaglutide injection phase 2 data presented at ENDO demonstrated significant weight loss in adults with obesity. http://press.novonordisk-us.com/2018-03-19-Semaglutide-injection-phase-2-data-presented-at-ENDO-demonstrated-significant-weight-loss-in-adults-with-obesity. Accessed December 15, 2018.
Category: Editorial Message, Past Articles