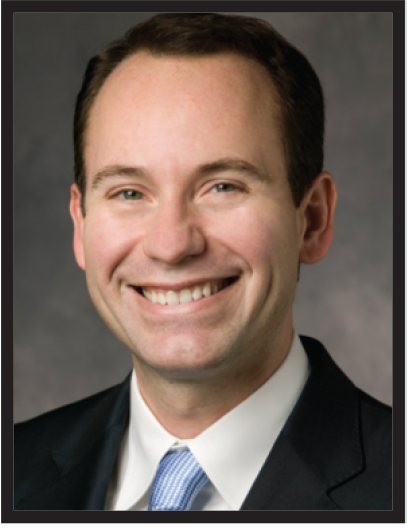 By John M. Morton, MD, MPH, FACS, FASMBS
Clinical Editor of Bariatric Times; Chief of the Section of Bariatric and Minimally Invasive Surgery at Stanford University in Stanford, California; and Past President of the American Society for Metabolic and Bariatric Surgery.
Dear Friends and Readers,
Welcome to another issue of Bariatric Times. This month, "Raising the Standard" column editors Gadaleta and Petrick provide and overview of the 35th annual meeting of the American Society for Metabolic and Bariatric Surgery (ASMBS) held at ObesityWeek 2018 in Nashville, Tennessee, this past November. For the first time in the meeting's history, an overall theme was reflected. "Getting to the Heart of the Matter," scientific sessions focused on the effects of obesity on the cardiovascular system. The combined ObesityWeek Keynote Address, "The Intersection Between Obesity and Heart Disease,"was given by Dr. Steven Nissen, the Chairman of the Department of Cardiovascular Medicine at the Cleveland Clinic and Professor of Medicine at the Cleveland Clinic Lerner College of Medicine at Case Western Reserve University in Cleveland, Ohio. Planning for ObesityWeek 2019, which will take place November 3–7, 2019, in Las Vega, Nevada, is underway.
Next, Mateo and Patti present the unique case of a 41-year-old female patient with a body mass index of 44.4kg/m2 who underwent sleeve gastrectomy. Her postoperative course was complicated by cardiac arrest due to polymorphic ventricular tachycardia and prolonged QT interval, and subsequent hypoglycemia several weeks after surgery. Based on the presence of hypoglycemia in association with long QT syndrome, the authors hypothesized that hypoglycemia was related to an underlying genetic mutation in KCNQ1 or KCNH2, and potentially aggravated by increases in incretin and insulin secretion following sleeve gastrectomy. Genetic testing confirmed a mutation in KCNQ1.
Foletto et al from the Veneto Region of Italy describe their country's healthcare model, which is funded by public money within a regional-based framework with dedicated networks of care. The authors detail their proposal and implementation of a network for obesity in the Veneto Region based on a hub-and-spoke model in which the large "hub" center and smaller "spoke" centers use common care pathways to deliver comprehensive care to patients. 
Lastly, we present "ASMBS State Chapter Spotlight." This month, authors Dan and Daigle, highlight the Ohio & Kentucky ASMBS State Chapter, reporting recent successes of their newly combined force. They are working toward new initiatives in the areas of patient advocacy, bariatric surgical training, education for integrated health professionals, and research collaboration.
We hope you enjoy this issue.
Sincerely,
John M. Morton, MD, MPH, FACS, FASMBS 
Category: Editorial Message, Past Articles