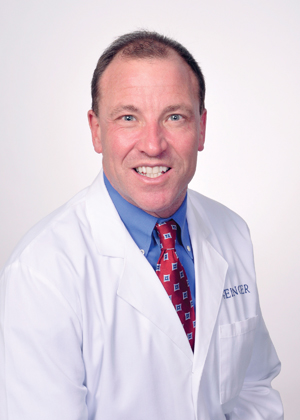 By Christopher D. Still, DO, FACN, FACP
Co-Clinical Editor of Bariatric Times; Medical Director for the Center for Nutrition and Weight Management, and Director for Geisinger Obesity Research Institute at Geisinger Medical Center in Danville, Pennsylvania.
Dear Friends and Readers,
Lately, we have seen a lot of coverage on burnout syndrome among healthcare professionals and its impact on patient care. Burnout syndrome can be caused by chronic stress in the work environment and results in three distinct symptoms—emotional exhaustion, depersonalization, and reduced professional achievement.1 It is increasingly recognized among healthcare professionals as a major psychosocial problem that affects people from different disciplines.1 It is highly prevalent in the healthcare environment due to the demanding schedule of patient care and it's increasing. Recent estimates report that about 10 to 70 percent of nurses and 30 to 50 percent of physicians, nurse practitioners, and physician assistants experience burnout syndrome.2
It's true, caring for patients while also possibly managing a busy practice, meeting other work-related commitments, and making time for yourself and your family can make for a stressful day-to-day schedule. But I think treating patients with obesity make us susceptible to the kind of burnout felt along the weight loss journey. As our patients express frustration on the weight loss roller coaster, celebrating great losses and lamenting over regains, we are riding right along next to them. We strive to support them during every interaction, keeping our eyes on the prize of success, which comes in the form of helping our patients the lose weight needed to improve their health and lifestyle.
I believe that in order to have the stamina required for caring for this patient population, you must first have a true passion for the specialty. When you love what you do, it shows and impacts the provider-patient connection. It also shows when you don't love what you do and translates into an interaction that is dissatisfying for you and your patient. I have seen this happen first-hand when individuals in gastroenterology fellowship programs complete a rotation in obesity treatment. Some fellows discover a love for it and passionately engage with patients while others find it just isn't for them.
The patient experience is really important to care outcomes. In fact, a recent study proves that communication can have a powerful influence on patient health outcomes. Leibowitz et al from Stanford University in Stanford, California, examined the effect of physician assurance on patients' allergic reaction after a histamine skin prick. They found that when physicians told patients that their symptoms would diminish, participants' ratings of itchiness/irritation were significantly reduced compared to a control group that received no assurance. Importantly, this effect was achieved without offering medication or other treatment.
This study underscores the critical role we play in even routine patient meetings for issues that ultimately do not require medication or treatment. Simply communicating with our patients and conveying empathy, although it may be seen as costly or unnecessary from a health economics perspective as Leibowitz et al point out, makes a difference. This presents a great opportunity for us to practice techniques such as motivational interviewing (MI), a patient-centric style of communication that helps to elicit and motivate change.
Loss of motivation is at the core of any type of burnout syndrome. Weight regain might cause patients to stop adhering to lifestyle changes, which in turn, could potentially affect their caregivers' motivation to continue treatment. It is up to us to prevent this kind of burnout within ourselves and always keep patient experience in mind. While we can't do the work for our patients, we can strive to offer them continuous support, reminding them that with numerous safe, effective treatments for obesity, the prize of a healthier life is well within their reach.
Sincerely,
Christopher D. Still, DO, FACN, FACP
References
de Paiva LC, Canário ACG, de Paiva China ELC, Gonçalves AK. Burnout syndrome in health-care professionals in a university hospital. Clinics (Sao Paulo). 2017;72(5):305–309.
Bridgeman PJ, Bridgeman MB, Barone J. Burnout syndrome in health-care professionals in a university hospital. Am J Health Syst Pharm. 2018;75(3):147–152.
Leibowitz KA, Hardebeck EJ, Goyer JP, Crum AJ. Physician assurance reduces patient symptoms in US adults: An experimental study. J Gen Intern Med. 2018;33(12):2051–2052.

 
Category: Editorial Message, Past Articles