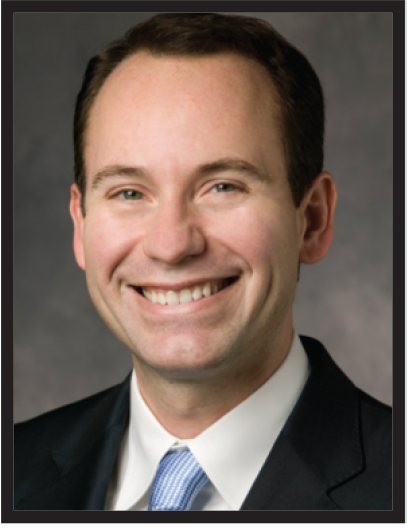 John M. Morton, MD, MPH, MHA, FACS, FASMBS, ABOM
Clinical Editor of Bariatric Times; Vice-Chair of Quality and Division Chief of Bariatric and Minimally Invasive Surgery in the Department of Surgery at Yale School of Medicine in New Haven, Connecticut.
Dear Friends and Readers,
As we know, obesity affects patients in all 50 states, from all walks of life, and involves the entire House of Medicine. I'm proud to announce that we will soon be featuring a new column, "Collaboration in Action," dedicated to advancing collaboration among all medical/surgical specialties in order to enhance understanding and treatment of the patient population with obesity.
One specialty on the front lines of obesity treatment is gastroenterology. From an anatomic point of view, gastroenterologists and bariatric surgeons inhabit the same space. More importantly, there is a natural alliance between gastroenterologists and gastrointestinal surgeons who both use the same tool of endoscopy and approach similar disease states. There are numerous examples of collaboration between these disciplines, such as joint position statements published by the American Society for Metabolic and Bariatric Surgery (ASMBS) and the American Society for Gastrointestinal Endoscopy (ASGE) and the new Association of Bariatric Endoscopy (ABE). These collaborative efforts allow for clinical, educational, and investigative exchange. The American Gastrointestinal Association (AGA) published a blueprint for future obesity intervention for gastroenterologists called the POWER study.
We are both on the front lines for treating gastrointestinal comorbidities, such as gastroesophageal reflux disease (GERD), nonalcoholic fatty liver disease, gastrointestinal cancers, and inflammatory bowel disease, all of which are affected by obesity. Of note, the ability for gastroenterologists to reach treatment goals is clearly diminished by obesity. For example, successful treatment of GERD in the patient with obesity is impaired by obesity's negative effects upon the lower esophageal sphincter (LES) through increased intra-abdominal pressure. A hepatologist's ability to achieve a liver transplant for a patient with liver failure and obesity is now restricted to patients' with a body mass index (BMI) less than 35kg/m2.
As we all work towards a common goal of treating patients with obesity, there is a natural opportunity to partner across disciplines. Metabolic and Bariatric Surgery Accreditation and Quality Improvement Program (MBSAQIP), the bariatric surgery accrediting body, has standards in place for endoscopic treatment for obesity along with the ability to track outcomes. In this manner, we can hopefully build true metabolic centers with a full continuum of care with multiple clinical partners. With this common setting, we can marry together technical endoscopic expertise along with disease understanding and commitment given the chronicity of obesity. Look out for the first installment of "Collaboration in Action," which will highlight bariatric endoscopy, this summer!
Sincerely,
John M. Morton, MD, MPH, FACS, FASMBS 
Category: Editorial Message, Past Articles