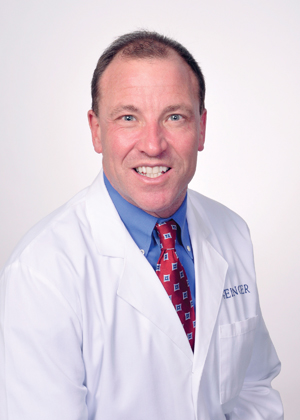 By Christopher D. Still, DO, FACN, FACP
Co-Clinical Editor of Bariatric Times; Medical Director for the Center for Nutrition and Weight Management, and Director for Geisinger Obesity Research Institute at Geisinger Medical Center in Danville, Pennsylvania.
Dear Friends and Readers,
Lately, I've been getting a lot of questions about obesity and genetics, specifically testing designed to predict what effect, if any, an individual's genetic makeup has on his or her chances of developing obesity. Thanks to years of research across disciplines, we know that the disease of obesity is multi-factorial; a perfect storm of behavior and environment, and genetics has been shown to be one piece of the puzzle. And with the rise in popularity of direct-to-consumer (DTC) DNA testing, the quest to learn more about our ancestry and genealogy continues.
In fact, the DTC genetic test market was reported at $10.6 billion in 2017 and is expected to surpass $2.5 billion by 2024.1 Testing kits sold by biotechnology companies like 23andMe and AncestryDNA® can range in price from $40 to more than $200, but you can often find them discounted. During promotional periods, usually around holidays, companies offer discounted pricing, add-on services, and even gift wrap! For example, 23andMe is currently running a Father's Day discount, advertising, "Give the gift that is unique and insightful—just like Dad!" and "This Father's Day, give him the gift of 125 plus personalized reports on his health, traits, and more."
DTC ancestry and gene testing kits may be the latest trend in gift giving, but it is important to understand the workings of nutritional genomics in relation to disease prediction. Nutritional genomics divide diseases into two main categories: monogenic and polygenic. Monogenic diseases relate to inborn errors of metabolism and result from well-characterized, highly penetrant genetic variants. Obesity, cardiovascular disease, and type 2 diabetes mellitus (T2DM) are all polygenic diseases, which, conversely, result from changes in a substantially larger number of genetic loci, whereby each individual locus contributes a small effect on the underlying disease of interest.2 DTC genetic tests typically screen for common disease susceptibility variants, such as the fat mass and obesity-associated gene FTO). Although FTO is the strongest known susceptibility locus for common obesity, its penetrance is low (i.e., FTO has a modest effect on predicting an individual's body mass index [BMI]). In order to explore the influence our the genomic makeup has on our future, including possible causation of obesity, it is more prudent to study the rare variants. Identification of these rare genetic variations has been useful in diagnosing and designing personalized therapy for early-onset or syndromic obesity for years.
The Geisinger Obesity Institute (GOI) has uniquely positioned itself to explore the area of obesity genomics using The MyCode Community Health Initiative. MyCode is a precision medicine project enrolling at Geisinger locations in Pennsylvania and New Jersey. It includes a system-wide biobank designed to store blood and other samples for research use by Geisinger and Geisinger collaborators. MyCode analyzes the DNA of patient-participants who sign up. To date, more than 190,000 patient participants have already signed up.
This research helps to improve healthcare by using gene analyzation to identify patients who are discovered to be at risk for developing obesity and obesity-related comorbidities. It aims to diagnose medical conditions earlier and also to help find new treatments or medications to manage these diseases.
Genetic research can also identify genetic factors underlying the variability in weight loss outcomes after metabolic and bariatric surgery. Looking at common genetic variants that predispose to obesity, my colleagues and I hypothesized that genetic variants would also be related to weight loss resistance following either dietary or surgical interventions.3 We analyzed the association between obesity single‐nucleotide polymorphisms (SNPs) INSIG2, FTO, MC4R, and PCSK1 and weight loss from a short‐term dietary regimen and long‐term weight changes following gastric bypass surgery. We found that a higher allele burden was associated with poorer weight loss outcomes following gastric bypass surgery in patients with BMI less than 50 kg/m2. These results suggest that genetic markers that can predict weight loss outcomes may be useful to develop as new clinical tools to guide therapies for obesity.
Sincerely,
Christopher D. Still, DO, FACN, FACP
References
Ugalmugale S, Mupid S. Genetic Testing Market Size By Test Type. Global Market Insights, Inc. May 2018. https://www.gminsights.com/industry-analysis/genetic-testing-market. Accessed June 3, 2019.

Guasch-Ferré M, Dashti HS, Merino J. Genetic testing: An overview. Adv Nutr. 2018;9(2):128–135.
Still CD, Wood GC, Chu X, et al. High Allelic Burden of Four Obesity SNPs Is Associated With Poorer Weight Loss Outcomes Following Gastric Bypass Surgery. Obesity (Silver Spring). 2011 Aug;19(8):1676-83. Epub 2011 Feb 10.

 
Category: Editorial Message, Past Articles