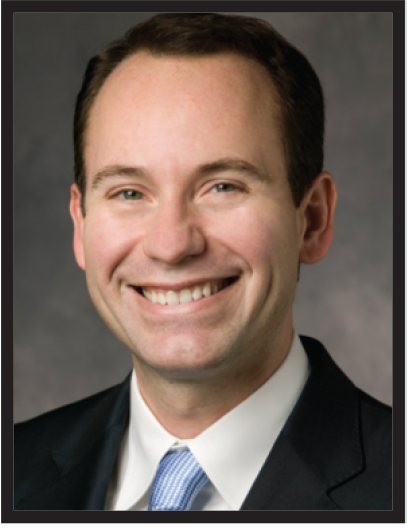 A Message from Dr. John M. Morton
John M. Morton, MD, MPH, FACS, FASMBS, Clinical Editor, Bariatric Times; Chief of the Section of Bariatric and Minimally Invasive Surgery, Stanford University, Stanford, California, and Past President, American Society for Metabolic and Bariatric Surgery.
Dear Friends and Readers,
Welcome to the May 2018 issue of Bariatric Times. We begin the issue with an opinion review by Dr. Jay B. Brodsky on "rapid sequence induction" (RSI), which is the rapid administration of a quick-acting anesthetic induction agent and a paralytic in order to intubate the trachea as quickly as possible. While RSI has been a routine part of the anesthetic management of patients with morbid obesity for over 40 years, Brodsky presents recent evidence suggesting that not only is RSI not needed for most patients with obesity, but it is probably ineffective in preventing aspiration and might also distort the airway making tracheal intubation more difficult.
Next, we present the results of a 20-question online survey distributed to 4,000 American Society for Metabolic and Bariatric Surgery (ASMBS) members via email from May 2017 to January 2018. The aim of the survey was to collect composition and salaries of the integrated health professional team in metabolic and bariatric surgery. The survey also identified several notable patterns regarding the practice of multidisciplinary care in bariatric surgery programs, such as occupational time dedicated to bariatrics, performance of administrative duties, and opportunities for incentives.
Additionally, this month, we spotlight two events—the Obesity Medicine Association's spring conference "Obesity Medicine 2018," and the upcoming 23rd World Congress of the International Federation for the Surgery of Obesity and Metabolic Disorders, or "IFSO 2018." Obesity Medicine 2018 took place in early April in San Diego, California. Among the highlights were sessions on intermittent fasting, post-surgical treatment with anti-obesity medications, motivational interviewing, and telemedicine. Dr. Jacques Himpens also provides a comprehensive preview of IFSO 2018 and invites readers to attend the conference, which is scheduled to be held in Dubai, United Arab Emirates from September 26 to 29, 2018.
The ASMBS Foundation News and Update features an interview with current president Dr. Rami E. Lutfi, Clinical Associate Professor of Surgery, University of Illinois at Chicago; Chairman of Surgery, Mercy Hospital and Medical Center; Director, Presence Chicago Institute of Advanced Bariatrics. He discusses his main goals and vision for the future of the foundation.
Don't forget to check out the Table of Contents from the previous month's Surgery for Obesity and Related Diseases (SOARD) issue, which is now included in each issue of BT. And as always, we include our usual Journal Watch and News and Trends sections, followed by a great cartoon from Dr. Walter Pories.
I hope you enjoy this issue of Bariatric Times, and as always we appreciate your comments and invite you to submit study reports, reviews, or case reports to the journal.
Sincerely,
John M. Morton, MD, MPH, FACS, FASMBS
Category: Editorial Message, Past Articles