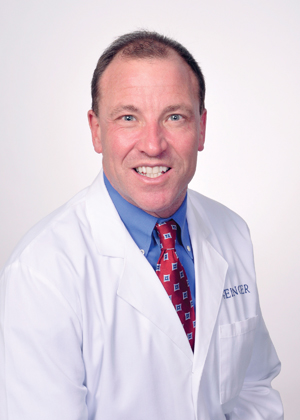 A Message from Dr. Christopher Still
Christopher Still, DO, FACN, FACP, Co-Clinical Editor, Bariatric Times; Medical Director for the Center for Nutrition and Weight Management, and Director for Geisinger Obesity Research Institute, Geisinger Medical Center, Danville, Pennsylvania.
Dear Colleagues,
After my editorial message in the March issue of Bariatric Times on the role of the obesity medicine specialist, I have been inundated with requests asking, "Where can I find an obesity medicine specialist?" The good news is that, in 2018, there are several legitimate registries to find reputable physicians and healthcare providers that have undergone additional training and achieved certification in obesity medicine.
There might be others, but The Obesity Society (TOS), American Society for Metabolic and Bariatric Surgery (ASMBS), Obesity Medicine Association (OMA), and most recently, the Obesity Action Coalition (OAC), all have user-friendly healthcare provider registries.
TOS: www.obesity.org/resources/clinician-directory
ASMBS: asmbs.org/patients/find-a-provider
OMA: obesitymedicine.org/find-obesity-treatment
ObesityCareProviders.com, powered by the OAC, is the newest healthcare provider locator to debut and offers users the ability to search for various providers, anything from bariatric surgeons to dietitians. It also offers resources for people to prepare for discussions about their weight with their healthcare providers.
In addition to board certification, the Obesity Medicine Fellowship Council, in which I am honored to be a council member, was created most recently. The goal of this council is to promote, standardize, and support obesity medicine fellowships throughout the country. More information regarding the council will be forthcoming.
In closing, I hope this message assists you in finding the right providers to meet the needs of obesity medicine in your institution.
Happy Spring!
Sincerely,
Christopher Still, DO, FACN, FACP
Category: Editorial Message, Past Articles