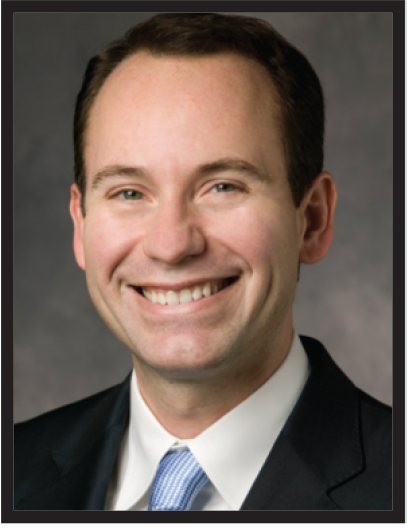 John M. Morton, MD, MPH, MHA, FACS, FASMBS, ABOM
Clinical Editor of Bariatric Times; Vice-Chair of Quality and Division Chief of Bariatric and Minimally Invasive Surgery in the Department of Surgery at Yale School of Medicine in New Haven, Connecticut.

Dear Friends and Readers,
We have all just experienced the greatest upheaval in healthcare in over 100 years. While we might exceed the 1957 influenza deaths of 100,000, our true comparator is the 1918 Great Epidemic. We are in the midst of a 100-year event. We have seen our healthcare system tested, and the results are not a passing grade. Supply chains are broken, and our hospitals were either overwrought or underutilized. The one true constant in this entire event has been professionalism—the professionalism exemplified by our healthcare team. And let there be no doubt, the healthcare team includes all professionals. Being a recent transplant to the Northeast, I can bear witness that the colors that bleed here are red, white, and blue. I have seen the very definition of courage as stated by Ernest Hemingway: "grace under pressure." When there was danger, I saw doctors rush to care, surgeons spring to action, and nurses fly to the bedside. And, I reserve my greatest admiration to the respiratory therapists. These are the sentinels of breath, always there regardless of droplets. I have operated on patients who have tested positive for COVID-19 and been grateful for the resolute expertise of our anesthesiologists who literally looked down the barrel of a laryngoscope to give protection to patient and providers alike.
While I am appreciative of my friends in tech ensuring entertainment and groceries alike, am grateful to my colleagues in law/government who ensured payment for work deferred and protection from frivolous lawsuit, and realize how important my finance comrades have been in sustaining our needed economy to preserve dignity and worth, I now realize that medicine is different. This epidemic has exposed divides in society from wealth to race to politics. What it has demonstrated is that medicine is essential and that we are the bedrock to national security and economic vitality. The epidemic has also shown that we provide care, hands-on, one patient at the time. We can not outsource healthcare. We must be there. We get our hands dirty, our faces smudged, and our glasses fogged. Why? Because we must be there because our patients need us. We are the bluest of the white collars.
What else do I know from this experience? We have so much work to do. While we have made tremendous strides in raising awareness regarding obesity, so much more needs to be done with 1 to 2 perceent utilization of weight loss surgery and medications. It is heart-rending to see bariatric surgery considered nonessential. What other intervention can reduce mortality from diabetes, heart disease, and now even infectious disease? If you are a person of weight, you have increased susceptibility to COVID-19, higher mortality, and less vaccine effectiveness. Awareness needs to rise, care needs to follow. It is at our peril if we do not address obesity and its subsequent pernicious consequences. While our medical societies have sounded the alarm, government must answer the call. Medical meetings can be canceled but medical need will only grow. British Prime Minster Boris Johnson, who tested positive for COVID-19 and is a person of weight (POW), has recognized the strategic need for the United Kingdom to address obesity. The United States of America needs this moonshot—a public health intervention for obesity that weds prevention and treatment to address ALL disease. While we wait, I am comforted that the medical professionalism will do whatever it takes to care for those in need and will proudly have the bluest of white collars.
Sincerely,
John M. Morton, MD, MPH, MHA, FACS, FASMBS, ABOM
Category: Editorial Message, Past Articles