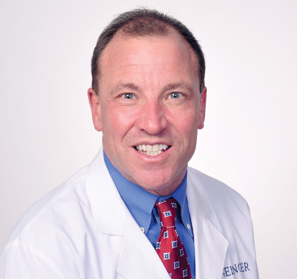 by Christopher D. Still, DO, FACN, FACP
Co-clinical Editor of Bariatric Times; Medical Director for the Center for Nutrition and Weight Management, and Director for Geisinger Obesity Research Institute at Geisinger Medical Center in Danville, Pennsylvania.
Dear Colleagues:
The sun is rising over our country, and we are finally able to transition to our "new normal" way of life. Halleluiah! Great news, indeed! As we begin to slowly reopen our communities, so too are we able to reopen our clinics, and to that end, our surgical suites. As there are many guidelines and recommendations being established for safe ramp up in our practices, similar guidelines are established for surgical procedures. Unfortunately, not all institutions are on the same page regarding reinstituting bariatric surgeries.
Some hospitals categorically view bariatric surgery as a "Tier 1" elective procedure, putting it into categories with cosmetic surgery, carpel tunnel release, penile prothesis, and screening colonoscopies. Moreover, when/if operating room (OR) time is granted, it's often after other more serious "elective" procedures are scheduled. In some institutions, bariatric surgery cases are given overnight block times like a George Foreman infomercial! This is unfortunately due to the continued significant obesity bias and lacking the understanding, once again, that obesity is a disease with significant morbidity and mortality. We need to make sure our patients get the appropriate surgical treatment they require and deserve like any other disease. Should a routine total knee replacement take precedent over a patient with obesity and diabetes or obstructive sleep apnea (OSA)? I think not! I am not insinuating our patients deserve preferential treatment—just equal and appropriate treatment.
As I discussed in last month's editorial message, obesity itself confers a significant risk of hospitalization and morbidity/mortality in patients infected with COVID-19. Bariatric surgery has significant benefit in controlling or ameliorating obesity, as well as so many of the comorbidities such as diabetes or OSA that have been shown to significantly increase mortality in patients who test positive for COVID-19.
Here at Geisinger Medical Center, we (our patients) are very fortunate that the Director of Metabolic and Bariatric Surgery, Dr. Anthony Petrick, is also our Quality Director for our Surgical Institute. Under his direction and leadership, bariatric surgery is classified as a "Tier 2" surgery similar to low-risk cancer and nonurgent cardiac patients. To that end, our patients are being provided the appropriate surgical treatment for their obesity that they require and deserve. Maybe, once we get through this "reopening" phase, metabolic surgeries should become "Tier 3," such as cancers and highly symptomatic patients, to treat as many patients as possible before, God forbid, a second wave of COVID-19 returns.
Be well!
Sincerely,
Christopher D. Still, DO, FACN, FACP
Category: Editorial Message, Past Articles