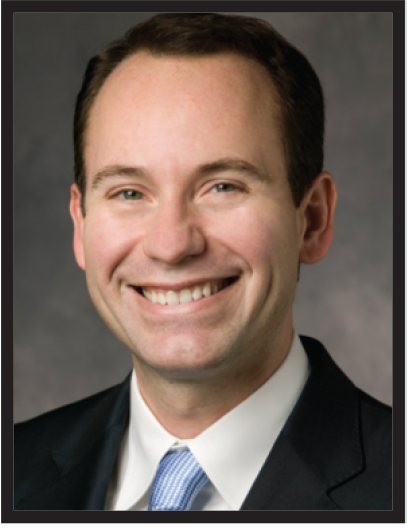 A Message from Dr. John M. Morton
John M. Morton, MD, MPH, FACS, FASMBS, Clinical Editor, Bariatric Times; Chief of the Section of Bariatric and Minimally Invasive Surgery, Stanford University, Stanford, California, and Past President, American Society for Metabolic and Bariatric Surgery.
Dear Friends and Readers,
Welcome to the April 2018 issue of Bariatric Times. We begin the issue with this month's installment of our Medical Student Notebook column, titled "Weight Loss Medications for Patients: A Review." Here, Manoj Kanagaraj discusses a variety of FDA-approved drugs that have been shown to induce weight loss, highlighting the indications, options, costs, benefits, and effectiveness of each.
Next, in the review article by Drs. Ruchi S. Doshi and Kimberly A. Gudzune, the authors discuss clinical practices that help mitigate weight bias among healthcare professionals. This article dives into the importance of the clinician-patient relationship and the impact that clinician attitude, behavior, and perception has on the quality of healthcare that patients with obesity receive. These authors do a great job of outlining what we can do to create a positive clinician-patient relationship for optimal outcomes among our patients with overweight and obesity.
Following up on Dr. Samer Mattar's informational Q&A last month on the coverage of bariatric surgery, under limited circumstances, to Pennsylvania state employees, the American Society for Metabolic and Bariatric Surgery (ASMBS) President answers more questions for our readers, this time focusing on the addition of the intragastric balloon to the ASMBS list of approved procedures and devices.
Additionally, we include a research article titled "Further Psychometric Validation of the BODY-Q: Ability to Detect Change Following Bariatric Surgery Weight Gain and Loss." This piece focuses on the BODY-Q, a patient-reported outcome instrument that combines 18 independently functioning scales and a checklist that specifically focus on obesity.
Starting this month, we will also be including the Table of Contents from the previous month's Surgery for Obesity and Related Diseases (SOARD) issue in each issue of BT. And as always, we include our usual Journal Watch and News and Trends sections, followed by a great cartoon from Dr. Walter Pories.
I hope you enjoy this issue of Bariatric Times, and I encourage you to submit any articles or case reports you have for consideration in the journal.
Sincerely,
John M. Morton, MD, MPH, FACS, FASMBS  
Category: Editorial Message, Past Articles