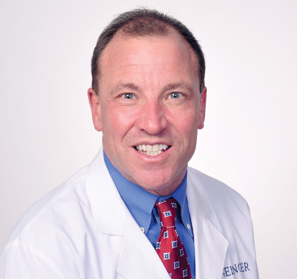 A Message from Dr. Christopher Still
Christopher Still, DO, FACN, FACP, Co-Clinical Editor, Bariatric Times; Medical Director for the Center for Nutrition and Weight Management, and Director for Geisinger Obesity Research Institute, Geisinger Medical Center, Danville, Pennsylvania.
Dear Colleagues,
For individuals struggling with obesity, finding quality education about weight and health can feel like an impossible challenge. Much of today's existing information is clouded by bias and resources that are not altogether trustworthy. As healthcare providers, however, we know that obesity is a complex disease, and managing obesity requires an "all hands on deck" approach complete with care that is evidence-based, understanding, and supportive.
As such, I'd like to take this opportunity to invite you and your patients to the Obesity Action Coalition's (OAC) 2018 Your Weight Matters National Convention, taking place this July 19 to 22 in Denver, Colorado. This annual convention is the largest national meeting dedicated to providing evidence-based strategies for individuals impacted by excess weight and obesity. It is a place where patients and healthcare providers alike can join together in a supportive environment for the latest research, education, tools, and resources for navigating the weight management journey. There is truly no other meeting in the country like the OAC's Your Weight Matters National Convention. Packed with information on all things related to weight and health, this four-day educational event is dedicated to presenting a comprehensive agenda, comprised of diverse topics that are designed to help any individual who has ever had a concern about weight. The OAC's National Convention is committed to:
Presenting more than 50 educational topics—from the basics of nutrition and available treatment options for weight management, to behavioral health issues such as food addiction and the science behind willpower
Bringing in the country's leading experts on weight and health, dedicated to providing evidence-based information
Incorporating a strong fitness component with an array of group fitness classes for people of all abilities and skill sets
Creating a strong community where encouragement and support are offered and the ideal environment where the healthy choice is the easy choice
The OAC's National Convention welcomes all individuals, from patients and healthcare providers to support systems and families. If you're looking for a place to connect with individuals from all walks of life with shared experiences, this is the event for you!
Now in its seventh consecutive year, the OAC's Annual Your Weight Matters National Convention is a growing event that welcomes an ever-changing, dynamic community of individuals from all backgrounds. As healthcare providers, you have the special opportunity to share this one-of-a-kind event and help people take the next step on their weight management journey!
I encourage you to spread the word about YWM2018 with not only your colleagues but also to your own patients who are looking for additional tools and opportunities to assist them on their journey to a healthier lifestyle. Whether they are looking for evidence-based education, a community of support and encouragement, or simply a place where they can try new things in a judgment-free zone, YWM2018 offers something valuable for everybody.
For more information about the OAC's 2018 Your Weight Matters National Convention, including registration and housing options/prices, visit www.ywmconvention.com.
Sincerely,
Christopher Still, DO, FACN, FACP 
Category: Editorial Message, Past Articles