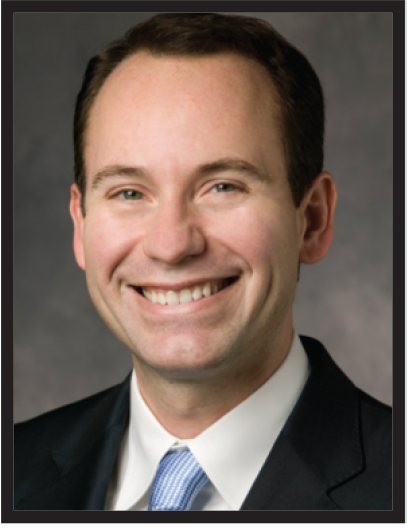 by John M. Morton, MD, MPH, MHA, FACS, FASMBS, ABOM,
Clinical Editor of Bariatric Times; Vice-Chair of Quality and Division Chief of Bariatric and Minimally Invasive Surgery in the Department of Surgery at Yale School of Medicine in New Haven, Connecticut.
Dear Friends and Readers,

On August 9, 2020, we lost a giant in surgery. Many of us knew Dr. Harvey Sugerman, if not in person, by name and reputation. I remember very clearly the first time I met him. I was a fellow at the University of North Carolina, Chapel Hill, and I wanted to get further training in this new thing called laparoscopic bariatric surgery. Medical College of Virginia was very close to Chapel Hill, and I drove up there to learn from both Dr. Sugerman and Dr. Eric DeMaria. I learned many techniques, but more importantly, I learned to never stop learning. It was captivating and inspirational to see someone as senior as Dr. Sugerman to be learning a new technique. I watched him do a laparoscopic gastric bypass with the fellow, and he was incredibly deferential to the fellow. I not only learned technique that day, but I learned to stay humble, hungry, and respectful. I consider Dr. Sugerman a brave individual—one who did not shirk from challenge or responsibility or initiative. You knew that when the time came that Dr. Sugerman would be in your corner. All surgeons have a guiding force in their lives. Those better angels on our shoulders that we call mentors give us the path forward. I felt like I had been knighted when Dr. Sugerman tapped me on the shoulder to ask if I would join the new journal Sugery for Obesity and Related Diseases (SOARD).
I distinctly remember going to the Centers for Medicaid and Medicare Services (CMS) along with Dr. Robin Blackstone and Dr. Sugerman to plead our case for coverage for bariatric surgery, including the sleeve gastrectomy. As usual, Dr. Sugerman had done his homework. He knew individuals at CMS personally and had reached out to them earlier, learning some point of common humanity that he would lean upon in discussing coverage. He actually had one of the CMS officials as his medical student. He made the joke that he hoped that he had been kind to her on that service. She replied, "Of course, Dr. Sugerman, I learned so much!" This is a great lesson to us, as you never know who we are going to meet that will be back in your life later. It is important to focus on the moment because a moment will pass and not return. As I write this from Yale University, I have two partners who are my former fellows, and I'm grateful that I have known them. During our presentation, he was resolute and would counter any argument that was brought forward against coverage for bariatric surgery. As we know, the battle that he started for coverage was won. And it had a lot to do with Dr. Sugerman. We would not have the field of bariatric surgery that we enjoy today without Dr. Sugerman. Millions of bariatric surgery patients in the past 20 years likely would not have received care without Dr. Sugerman's pioneering efforts in both access to care and patient safety.  He was a staunch believer in patient safety with the need for education and training.
The other adjective that jumps to mind when remembering Dr. Sugerman is integrity. He had integrity in abundance. When many jumped on the "bandwagon" for gastric banding, Dr. Sugerman quite rightly asked for further inquiry. He was one of the dissenting voices against widespread application of the gastric band, and his prophecy was fulfilled. He did not approach this in a manner that would benefit him. He approached this in a manner that what was best for the patient is what matters the most.
Dr. Sugerman was a mentor to me. His mentorship for me was not as frequent as it was for his partners and fellows. In the time that we had together, he made a big impression. He was charismatic. In movie parlance, he had presence. He also had a great delivery. In public and private speaking, he had a great voice with timbre and depth, and when he spoke, he looked directly at you.
The other attribute that I would assign Dr. Sugerman is curiosity. He would not settle for a pat answer, and he directly tried to seek out the right answer. He spawned many clinical trials that led to improvement in patient care and understanding of this disease of obesity. He was a true Renaissance Man, and his influence was well beyond bariatric surgery. As we learned in a Zoom memorial for him, he had many friends from many different walks of life, and he had influence in other fields of surgery, including inflammatory bowel disease and trauma. It is said that 90 percent of life is showing up. Dr. Sugerman demonstrated that the other 10 percent of life is to be lived and questioned and enjoyed. We will not see his like again—in this age of specialization, his breath will be impossible to replicate. In this age of corporatization of medicine, it will be harder to question those in control. We owe it to ourselves, and we owe it to our patients, and we owe it to our mentors to do our best no matter the constraints. We are learning organisms. Like Dr. Sugerman, we should be brave, we should be kind, we should be curious, we should have integrity, we should be kind to others, we should show up in style, and we should mentor. Mentoring and education is what will make us immortal as values and abilities are transmitted from generation to generation. While Dr. Sugerman has passed, his example will stay. It will carry forward in many of us who will gift it to the next generation.
A Psalm of Life
Lives of great men all remind us
We can make our lives sublime,
And, departing, leave behind us
Footprints on the sands of time;
Footprints, that perhaps another,
Sailing o'er life's solemn main,
A forlorn and shipwrecked brother,
Seeing, shall take heart again.
-by Henry Wadsworth Longfellow
With much respect and gratitude and in loving memory of Dr. Harvey Sugerman,
John M. Morton, MD, MPH, MHA, FACS, FASMBS, ABOM
Category: Editorial Message, Past Articles