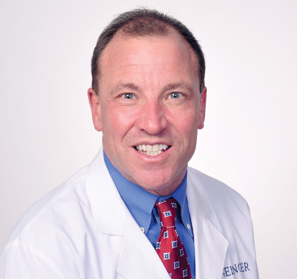 by Christopher D. Still, DO, FACN, FACP
Co-clinical Editor of Bariatric Times; Medical Director for the Center for Nutrition and Weight Management, and Director for Geisinger Obesity Research Institute at Geisinger Medical Center in Danville, Pennsylvania.

Dear Colleagues:
Last month, I had the privilege of participating in the Obesity Action Coalition (OAC)'s Your Weight Matters 2020 (YWM2020)Virtual Convention, where more than 2,000 registrants from 47 states and 59 countries were represented. Renowned key thought leaders in obesity, such as Robert Kushner, MD; Scott Kahan, MD, MPH; Tim Church, MD, MPH, PhD; Nina Crowley, PhD, RDN, LD; Paul Davidson, PhD; Kevin Hall, PhD; and Dawn Jackson Blatner, RDN, CSSD, LDN, presented the most up-to-date, evidenced-based lectures that were just terrific! So many of my patients echoed my sentiments as well. The OAC's convention is just one of the many things OAC offers people with obesity. The OAC exists to provide the public with education, advocacy, and, most importantly, support. The reality is that most of us are only able to spend a handful of minutes with our patients, but the OAC can be there for them always. In order to get more of your patients connected with the OAC for their vast educational, advocacy, and support resources, I would encourage you to sign up for the OAC's Sponsored Membership Program (SMP). I have participated in this program over the last several years, and it really has been very rewarding to see my patients receive all the education and resources the OAC has to offer—and it's a lot!
The OAC's Sponsored Membership Program is a unique way that you can keep your patients engaged in their care through giving them the gift of OAC Premium Access Membership at a discounted rate. As the country's ONLY national nonprofit organization dedicated to bringing together individuals affected by obesity, the OAC has a growing membership of more than 75,000 individuals nationwide who are engaged in education and advocacy initiatives to better the lives of individuals with obesity. By joining your patients in the OAC through Premium Access Membership, you will not only give them a place to turn for support, but you will also provide valuable benefits, such as access to quality ongoing education and a way for them to get connected to others who are facing the same successes and challenges.
Growing the patient voice is key to the advocacy fight for people with obesity. From access to treatment to eradicating weight bias, the patient must be at the center of all we do. Many physicians and surgeons have already joined this program but, for those who haven't, I encourage you to consider joining today. To learn more about the program, please contact OAC staff member Lisa Gresco-White at [email protected].
In closing, I hope you all are getting acclimated to your "new normal" and that you had an enjoyable summer with friends and family.
Sincerely,
Christopher D. Still, DO, FACN, FACP
Category: Editorial Message, Past Articles