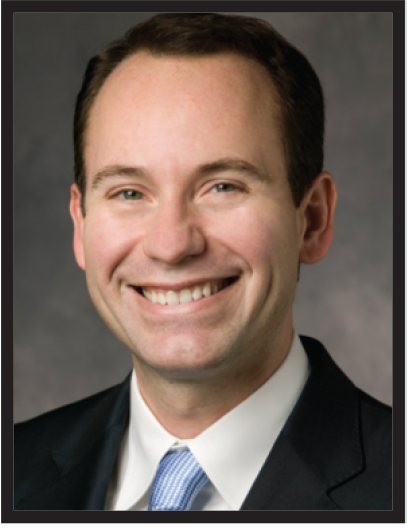 by John M. Morton, MD, MPH, MHA, FACS, FASMBS, ABOM
Clinical Editor of Bariatric Times; Vice-Chair of Quality and Division Chief of Bariatric and Minimally Invasive Surgery in the Department of Surgery at Yale School of Medicine in New Haven, Connecticut.
Dear Friends and Readers,
It's hard to believe we're already more than a month into the new year! There are lots of conferences coming up, so everyone is likely to be quite busy. Let's highlight another great issue of Bariatric Times.
In this issue, we start with an interesting case report titled "Nasogastric Tube Perforation Masquerading as a Delayed Gastric Sleeve Leak" from Morrell et al. The authors present the case of a 39-year-old female patient who underwent a laparoscopic sleeve gastrectomy (SG) and, at first, appeared to have a delayed gastric sleeve leak one year postoperatively. However, the authors determined it was actually perforation of a nasogastric tube (NGT), which the patient's spouse noted was placed in the patient before her thyroidectomy, which occurred after she received bariatric surgery.
After that, Hannon et al provide a brief report titled "Preoperative Weight Control Strategies Impact Postoperative Outcomes." The authors aimed to determine associations between preoperative weight control strategies (WCS), weight cycling, and postoperative outcomes following SG. The study included 22 adult patients, who were followed up at various times before and after undergoing bariatric surgery, including one year postoperatively. They found that patients reporting more WCS had greater loss in both body weight (BW) and fat mass (FM) one year postoperatively.
Next, Drs. Petrick and Gadaleta continue their montly Raising the Standard column with an article about how facilities can target the supply chain as a way to improve quality and ultimately reduce costs. Petrick and Gadaleta give examples of facilities that have already done this, as well as how others can implement this strategy.
Following that, Drs. Villa Hernandez and Chand conduct a thorough review on postoperative bleeding following bariatric surgery, including how surgeons should focus on the workup and management of these patients. The authors note that being cognizant of the epidemiology and risk factors for postoperative bleeding in bariatric surgery patients provides a direction for the development of preventative techniques.
Next, Dr. Craig Primack writes about the Five As methodology­—Ask, Assess, Advise, Agree, and Assist—and implementing the Edmonton Obesity Staging System as an alternative for body mass index, as well as the next steps for bariatric surgeons to take to battle the obesity crisis. This is important information for physicians of all disciplines to be aware of as obesity continues to be a major health crisis, affecting more than a third of the United States and only continuing to grow in incidence. Anything that healthcare professionals can to do curb this growing trend will be helpful for society.
You can find the January 2020 Table of Contents from Surgery for Obesity and Related Diseases (SOARD), as well as our usual features that appear in every month, such as the calendar of events and Walter Pories's Cartoon Corner.
As always, thank you for reading Bariatric Times, and we welcome article submissions for those who are interested!
Sincerely,
John M. Morton, MD, MPH, MHA, FACS, FASMBS, ABOM 
Category: Editorial Message, Past Articles