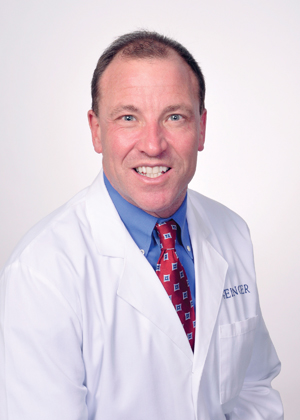 by Christopher D. Still, DO, FACN, FACP
Co-clinical Editor of Bariatric Times; Medical Director for the Center for Nutrition and Weight Management, and Director for Geisinger Obesity Research Institute at Geisinger Medical Center in Danville, Pennsylvania.
Dear Colleagues:
If you haven't noticed, February is National Heart Month. During February, in partnership with the National Heart, Lung, and Blood Institute (NHLBI), communities across the country team up to bring attention to cardiovascular disease and its effect on overall mortality. Heart disease is the leading cause of death for men and women in the United States (US). Every year, 1 in 4 deaths are caused by heart disease. I think we should once again "team up" and continue to get the word out that the treatment of obesity, medical or surgical treatment of obesity, is an effective modality to treat cardiovascular disease and its complications. After statins, lifestyle modification and modest weight loss, if indicated, is often recommended. Recent studies have shown that modest weight losses limited to 5 to 10 percent are sufficient to produce cardiovascular health benefits.1 This modest weight loss showed significant reductions in triglycerides, total cholesterol, and low-density lipoprotein (LDL) cholesterol. People who experienced weight loss of more than 10 percent had even greater improvements. Moreover, multiple studies have convincingly shown reduction in cardiovascular risk following bariatric/metabolic surgery. Our institution compared nearly 2,000 Roux-en-Y gastric bypass (RYGB) bariatric surgery patients versus tightly matched controls followed for 12 years after surgery. There was a significant reduction in incident of severe cardiovascular disease rates, as well as congestive heart failure, in the RYGB cohort.2
You can't talk about reducing cardiovascular risk without mentioning diabetes. The number one cause of death in patients with diabetes is cardiovascular disease. Even more convincing and powerful data is with respect to weight loss and improvements of diabetes. The treatment of obesity, especially the surgical treatment of obesity, is the most effective and durable treatment modality to treat diabetes and its cardiovascular complications. Multiple studies have convincingly shown varying degrees of diabetes remission following bariatric/metabolic surgery. Even though there are newer pharmacologic agents for diabetes (glucagon like peptide-1 [GLP-1] agonists and the sodium glucose co-transporter 2 [SGLT2] inhibitors) that help with weight loss and reduce major adverse cardiovascular events (MACE), they still don't compare to the efficacy nor the durability of bariatric surgery.
"We," as healthcare providers treating obesity and its complications on a daily basis, need to continue to beat the drum to our colleagues and patients regarding the indisputable data regarding cardiovascular improvements following medical and surgical weight loss. So, celebrate National Heart Month by wearing red and a renewed message of the indisputable outcomes of bariatric surgery and cardiovascular disease.
References
Zhao Y, Yu BY, Liu Y, Tong T, Liu Y. Weight reduction and cardiovascular benefits: protocol for a systematic review and meta-analysis. Medicine (Baltimore). 2018;97(50):e13246.
Benotti PN, Wood GC, Carey DJ, et al. Gastric bypass surgery produces a durable reduction in cardiovascular disease risk factors and reduces the long-term risks of congestive heart failure. J Am Heart Assoc. 2017;6(5).
Sincerely,
Christopher D. Still, DO, FACN, FACP
Category: Editorial Message, Past Articles