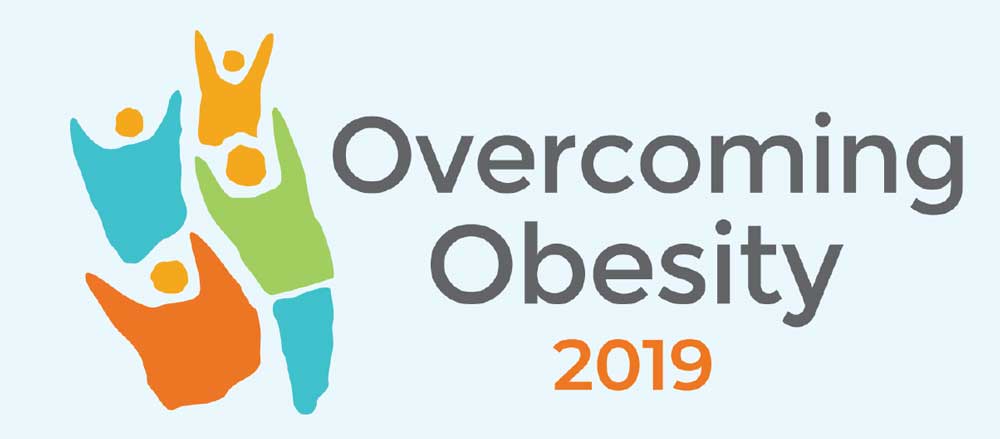 by Wendy Scinta, MD, MS, FOMA, FAAFP
Dr. Scinta is the President of the Obesity Medicine Association (OMA) and is Clinical Assistant Professor of Family Medicine at SUNY Upstate.
Funding: No funding was provided
Disclosures: Wendy Scinta is the President of the Obesity Medicine Association (OMA).
Bariatric Times. 2019;16(9):20.
---
Adults with obesity in the United States has increased more than 200 percent over the past 40 years, and now, 70 percent of the population has obesity or overweight. And, nearly 1 in 5 school-age children in this country have obesity. As clinicians on the front lines of the obesity epidemic, it is vital that we continually grow our knowledge of the latest advancements in obesity research and the best practices for treating patients with obesity.
The Obesity Medical Association (OMA)'s Overcoming Obesity 2019 Conference will assemble over 850 of the country's top experts in obesity medicine to explore this year's theme, "Treating Obesity Across the Lifespan," by sharing the latest advancements in treating obesity across different age groups, genders, socioeconomic populations, and in patients with complex obesity-related diseases.
The conference will take place October 2 to 6, 2019 in Boston, Massachusetts, and offers healthcare professionals the opportunity to learn how to better individualize obesity treatment. The conference agenda covers everything from how obesity presents in different populations, the complexities of obesity-related diseases, and tools you can use to personalize obesity treatment for your patients.
Keynote speakers include consumer advocate, nutritionist, and award-winning author Dr. Marilyn Nestle, and Dr. William Dietz, the Sumner M. Redstone Chair of the Global Center for Prevention and Wellness at the Milken Institute School of Public Health at George Washington University. Nestle and Dietz will be joined by over 35 speakers who will be presenting throughout the conference. Key sessions include the following:
Keynote Speaker Dr. Marilyn Nestle: Countering Food Industry Influence on Friday, October 4 at 8 a.m.

Keynote Speaker Dr. William Dietz: Childhood Obesity and its Effects Across the Lifespan on October 5 at 8:15 a.m.

The Management and Treatment of Patients with Super Obesity on Friday, October 4 at 4:45 p.m.

Managing Overeating: The Key Intersection between Psychology and Neuroscience on Saturday, October 5 at 10 a.m.

Treatment of Eating Disorders and Obesity in the Era of "Healthy at Every Size" on Saturday, October 5 at 11 a.m.

Cardiovascular Safety of Obesity Medications: Current Evidence and Practical Implications for Clinicians on Saturday, October 5 at 1:45 p.m.

Using Meal Replacements in Obesity Treatment: Grade School to Grandparents on Saturday, October 5 at 3:45 p.m.

Mental Health in Pediatric Obesity: Tools for the Medical Practitioner on Saturday, October 5 at 3:45 p.m.

Breastfeeding and Obesity: Challenges for Lactation and Weight Loss Considerations in Lactating Women on Saturday, October 5 at 4:45 p.m.
The conference also offers opportunities for unique continuing medical education through a first-of-its-kind pediatric obesity track, an American Board of Obesity Medicine (ABOM) certification review course that examines core content that might appear on the exam, an obesity medicine practice management session, a course on building advanced obesity treatment plans, and the opportunity to interact with over 45 exhibitors specific to obesity medicine.
Attendees can expect a number of key takeaways from the conference: the causes and consequences of obesity, including the food industry; how to optimize treatment for patients with obstructive sleep apnea, polycystic ovary syndrome, Type 2 diabetes, and nonalcoholic fatty liver disease; the differences in medical disease management in adults and children; and strategies to build a more profitable obesity medicine practice.
But, the Overcoming Obesity 2019 Conference is more than just another medical conference. In addition to daily fitness activities and workout classes, the conference provides healthcare professionals with the chance to network with industry leaders and experts in the field of obesity medicine and receive mentorship from seasoned clinicians. Additional networking opportunities are available, including receptions and dine-arounds with colleagues.
I hope you'll join me at the Fall Overcoming Obesity 2019 Conference in Boston. By continuing to educate ourselves on obesity medicine and leaning on each other's shared knowledge and experience, we can transform our patients' lives for the better and make a positive impact on today's biggest public health concern.
To view the full conference schedule and register to attend, visit: https://fall.obesitymedicine.org.
Category: Past Articles, Symposium Preview