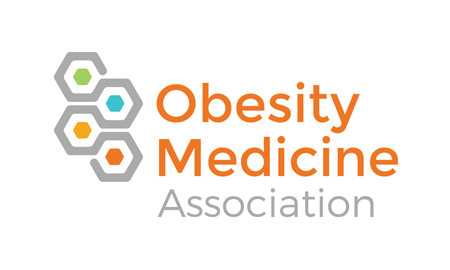 by Suzanne Cuda, MD, FOMA, FAAP
Dr. Cuda runs her own multicomponent clinic, Alamo City Healthy Kids & Families, in San Antonio, Texas. Dr. Cuda is a Fellow of the Obesity Medicine Association (OMA) and is as member of three OMA committees.

Funding: No funding was provided.
Disclosures: Dr. Cuda is a Fellow of the Obesity Medicine Association.
Bariatric Times. 2020;17(11):20
---
Childhood obesity poses a tremendous problem in the United States. According to the Centers for Disease Control and prevention 18.5 percent of children and adolescents in this country are living with obesity.1 That's 13.7 million young people at risk of poor health and comorbidities that can impact them for years to come.
With that in mind, the Obesity Medicine Association (OMA) developed the Pediatric Obesity Algorithm®, a set of guidelines to be used as a clinical tool to support informed decisions when treating obesity in children.2 The first iteration of the Pediatric Obesity Algorithm launched in 2016, with updates occurring every two years to ensure it remains an accurate and up-to-date resource.
Developed by practicing pediatricians and clinicians who treat obesity in infants, children, and adolescents, the Pediatric Obesity Algorithm unites scientific evidence, medical literature, and clinical experience in a single document to help clinicians implement evidence-based practices, make treatment recommendations, and provide referrals to childhood obesity specialists.
What's New in 2020–2022?
The third iteration of the document (2020–2022) includes new and expanded sections to bring even more depth and value to clinicians. As a pediatrician who understands the unique challenges presented by childhood obesity, I am particularly pleased that this round of updates to the tool includes a critical set of resources for special populations including, Down syndrome, Turner syndrome, and Achondroplasia; information on advanced treatment methods including, bariatric surgery, pharmacology, disease management, and device therapy; and overviews of nutritional diets, including ketogenic, intermittent fasting, time-restricted eating, and plant-based approaches.
Expanded and revised sections of the tool also include the latest insights on epigenetics, comorbidities (including Type 2 diabetes), overhauled genetics syndrome and diet recommendations for specific complications, such as Type 2 diabetes and metabolic challenges.
Other topics covered in the document include:
Overall management goals

Assessment

Obesity as a disease

Differential diagnosis

Review of symptoms

Diagnostic work-up

Physical exam

Nutritional recommendations and management

Activity recommendations

Medication-related weight gain
How is the Pediatric Obesity Algorithm Created?
In a rapidly evolving field with such enormous impact on future generations, it can be overwhelming to keep up with all of the emerging information and methods. That's true on an individual scale, and it is true with this effort as well—there is simply too much valuable work being done to stretch out the updates any further.
With each new iteration of the tool, the authors must undertake a six-to-nine month process that includes the review and assessment of all of the new information made available since the release of the previous version. Likewise, all of the material included in the previous iteration of the Pediatric Obesity Algorithm must be re-evaluated for relevance and usefulness. Finally, with all of the resources in hand, the new version is developed.
All of the co-authors for the 2020–2022 iteration of the Pediatric Obesity Algorithm are practicing pediatricians or pediatric nurse practitioners. It was my pleasure to work alongside Marissa Censani, MD, Dipl. ABOM, FOMA; Nancy Browne, MS, PPCNP-BC, CBN, FAANP; Valarie O'Hara, DO, FAAP, Dipl. ABOM; and Jennifer Paisley, MD, FAAP, Dipl. ABOM, to bring this significant update to others in the field. This tool is designed for use by pediatricians, of course, but it should also prove useful for family practitioners, internists, and other clinicians who might need to make a recommendation or referral.
How Can I Use the Pediatric Obesity Algorithm?
Our hope is to demystify the nuances of treating children with obesity as compared to treating adults with obesity. Obesity treatment is always complex and highly individualized, but with children you have so many other factors to consider, and even different treatment goals and approaches at different ages. The Pediatric Obesity Algorithm is an earnest effort to bring evidence-based best practices to practitioners, no matter what role they ultimately play in the child's treatment for obesity.
To that end, the tool is organized by topic and collects the most comprehensive and vetted sources of information possible. With the Pediatric Obesity Algorithm as a reference, clinicians can be confident about their recommendations and referrals and gain a broader understanding of the many ways obesity manifests in and affects children of all ages, genders, races and socioeconomic backgrounds. This is important work, and with shared resources and a commitment to better outcomes, we can ensure our patients receive the best treatment possible. To access the Pediatric Obesity Algorithm or to become an OMA member, visit:
www.obesitymedicine.org.
References
Childhood Obesity Facts. Centers for Disease Control. https://www.cdc.gov/obesity/data/childhood.html. Accessed 29 Sept 2020.

Pediatric Obesity Algorithm. Obesity Medicine Association. https://obesitymedicine.org/childhood-obesity/. Accessed 29 Sept. 2020.
Category: Medical Methods in Obesity Treatment, Past Articles