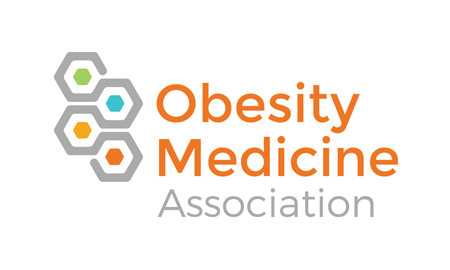 by Craig Primack, MD, FACP, FAAP, FOMA, DABOM
Dr. Primack is Medical Bariatrician/Certified Medical Obesity Specialist/Co-medical Director, Scottsdale Weight Loss Center PLLC, in Scottsdale, Arizona, and President of the Obesity Medicine Association.

FUNDING: No funding was provided.
DISCLOSURES: Craig Primack is the President of the Obesity Medicine Association (OMA).
Bariatric Times. 2020;17(11):21
---
The Obesity Medicine Association's (OMA) second all-virtual conference drew hundreds of clinicians across a series of panels and presentations designed to examine the treatment of obesity across the lifespan. Those who were unable to participate in the five-day conference still have a chance to catch up with the clinical knowledge and resources shared via video recordings of the sessions to be made available in the coming weeks—sign up at https://obesitymedicine.org/fcon-recordings/ to be the first to know when the recordings are available.
Practical Pre-Conference Events
Given OMA's dedication to developing clinical understanding of obesity treatment and its mission to provide tools and resources, the conference also delivered practical opportunities to help attendees customize their experience and gain the most benefit possible. Pre-conference events included an American Board of Obesity Medicine (ABOM) review course, a seminar on the development of treatment plans for patients with advanced adiposity-related diseases, and a course designed to expand the knowledge of obesity medicine physicians who wish to explore the surgical side of obesity treatment.
2020 Overcoming Obesity Virtual Conference Session Highlights
The theme of Treating Obesity Across the Lifespan sparked a wide array of conversations and presentations, ranging from grappling with provider burnout to motivational interviewing as an agent for behavior change and emerging treatments for unique populations from children to older adults.
Together, these and other sessions served as an urgent reminder that obesity medicine needs more healthcare providers to recognize obesity as a manageable chronic disease and treat and refer patients accordingly.
Varied though they were, a central theme among the many sessions offered was a push for patient understanding as a path to success. If clinicians take the time to know patients' stories and treat them in the context of their lives and lived experience, we have a much greater chance to facilitate a better outcome.
Some of the most urgent topics discussed are recapped below and capture considerations ranging from new ways to bring specialized care to underserved communities to the movement toward cross-disciplinary care teams to better support patients as individuals.
Recap | Navigating the Whirlwind: Burnout, COVID-19 and Your Personal Path Forward
Presented by Dike Drummond, MD. When stress and burnout forced Dr. Dike Drummond to walk away from his practice, he dedicated all of his energies to solving the burnout epidemic among clinicians. In this session, Dr. Drummond explored the myths and realities of burnout and presented effective strategies for burnout prevention.
The key takeaways from the presentation included:
Burnout is not a problem, it's a dilemma. Problems have solutions, dilemmas require strategic management.
Burnout prevention requires parallel strategies on both the individual and organizational level.
Recap | Harnessing Technology and Software to Fight the Obesity Epidemic
Presented by Louis J. Arrone, MD, FACP, FTOS, Dipol. ABOM. While the COVID-19 crisis has created innumerable challenges in the healthcare space, it has also opened the eyes of the community to the untapped possibilities existing technology and software present to the obesity medicine space. In this session, Dr. Louis Arrone examined how eHealth increases long-term adherence and access among patients.
The key takeaways from the presentation included:
Virtual visits bring specialized care to rural and older communities and minimize the travel time, missed work, costs, and risks associated with travel for all populations.
eHealth benefits for weight loss management include near real-time tracking of weight fluctuations and physical activities, as well as advanced insight to progress and pauses in progress between in-person and virtual visits.
Recap | Treating Obesity in Socioeconomically Disadvantaged Urban and Rural Communities
Presented by Vivienne Rose, MD and Verlyn Warrington, MD, MS, FOMA, Dipol. ABOM. The major determinants of health occur outside of the context of the medical visit, meaning it is critical for providers to understand their patients' environment and potential barriers to care and compliance. With that in mind, Dr. Vivienne Rose and Dr. Verlyn Warrington took a deep dive to compare and contrast the specific challenges faced by socioeconomically disadvantaged communities in both urban and rural communities.
The key takeaways from the presentation included:
Obesity prevalence among adults living in metropolitan counties is 28.7 percent, compared to 34.2 percent in nonmetropolitan counties.
No matter their location, patient outcomes are subject to challenges resulting from their built environment, social environment, psychosocial stress, and access to high-level healthcare—these challenges present differently in different contexts.
Recap | Case Studies in Pharmacotherapy: Choosing Medications to Match Patient Phenotype
Presented by Angela Fitch, MD, FACP, FOMA. Obesity is a chronic disease. Though incurable, it is manageable. Clinicians increasingly understand that successful management is custom management. With that in mind, Dr. Angela Fitch dedicated this session to an exploration of the factors of medication matching to patient phenotype, and in particular, the ways such efforts support a team of caregivers working together to create highly custom treatment plans.
The key takeaways from the presentation included:
Medication planning should always occur with the goal of patient education and shared decision making to promote greater management of expectations and results.
Anti-obesity medication choices should be individualized based on multiple factors obtained from a detailed medical history, physical, and other pertinent clinical information.
Conclusion
Presented by Houman Varghai, MD, FACP. Obesity medicine is a fast-evolving and materially important discipline that will grow in successful outcomes with greater awareness and participation from clinicians in all disciplines. The more we seek to treat appropriately and refer accordingly, the greater positive impact we can have for patients living with obesity.
Be sure to check back with OMA1 for more information about our next conference in Spring 2021! To stay up-to-date with upcoming session videos and other OMA tools, resources and initiatives, and become a member.2
References
Obesity Medicine Association. https://obesitymedicine.org/. Accessed October 19, 2020.
Obesity Medicine Association. Join the Obesity Medicine Association. https://obesitymedicine.org/join/. Accessed October 19, 2020.
Category: Past Articles, Symposium Synopsis