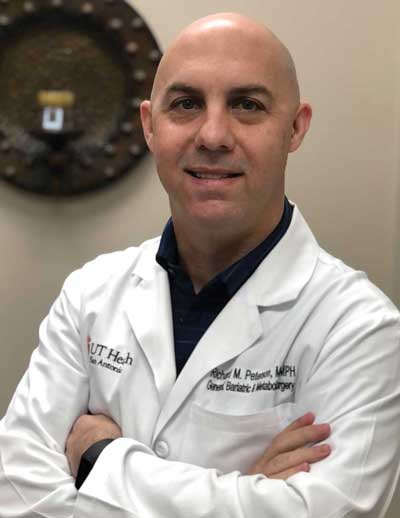 Richard M. Peterson, MD, MPH, FACS, FASMBS, is the Co-clinical Editor of Bariatric Times; Professor of Surgery, UT Health San Antonio; Chief, Bariatric and Metabolic Surgery UT Health San Antonio; Director, Christus Weight Loss Institute – Westover Hills, San Antonio, Texas.
Dear Colleagues,
In this issue of Bariatric Times, we are highlighting the Mentorship Program of the American Society for Metabolic and Bariatric Surgery (ASMBS), which is being lead by the Diversity, Equity and Inclusion (DE&I) committee of the ASMBS. This has been a long time coming, and as you read the article in our Perspectives column by Drs. Adrian Dan, Farah Husain, Monique Hassan, and Pearl Ma, you can see how and why this is such an important component of continuing to improve our specialty. The ASMBS has made strides over the years to enhance our meetings by ensuring that more diverse representation was included in sessions and courses. With the creation of the DE&I committee under then President, Dr. Samer Matar, and the first Chair of the committee, Dr. Farah Husain, we saw opportunities and improved perspectives assist in meeting planning and diversity within our programs. While we still have room to improve, we are seeing the needle move. Dr. Mona Misra, in her role as program chair of this year's annual meeting, invited individuals to submit a two-minute video as a chance to be a part of the meeting in the search for ASMBS's Got Talent, a call and opportunity for individuals who may have not known how to become more involved or who previously did not have the opportunity to become involved. 
It seems the natural course of the DE&I committee would be to lead this mentorship program. While it is in its first year, the potential of the program is so great. While some mentor/mentee relationships evolve naturally, they can be more difficult to initiate when the individuals don't know one another. These pairings will have so many positive influences, including helping to break down barriers, bridging the past and present with the future, and helping new members find a way to become more involved just to name a few.  Many years ago (November 11, 2005 to be exact) in my residency training, I started a poem that I had written about surgical mentorship, and as I was putting together this editorial and thinking about this month's issue of Bariatric Times, I decided to finish it and share it with you.
Shoulders of Giants
Standing on the shoulders of Giants,
It's a view I've keenly seen.
The view is much clearer from here
The fog is ne'er between
Cautiously I follow the path
That has been made so long ago.
I tread with care among these clouds
And heed their words you know
I hope to achieve a greatness
At least half as good again
To be so masterful
Of this surgical dominion
These Giants in the field
Inspire, teach and heal
It's clear with every stroke
Of that sharpened piece of steel
They train us and they guide us
With words and actions done
Modeling and teaching
The next generation to come
Sincerely,
Rich Peterson, MD, MPH, FACS, FASMBS  
Category: Editorial Message, Past Articles