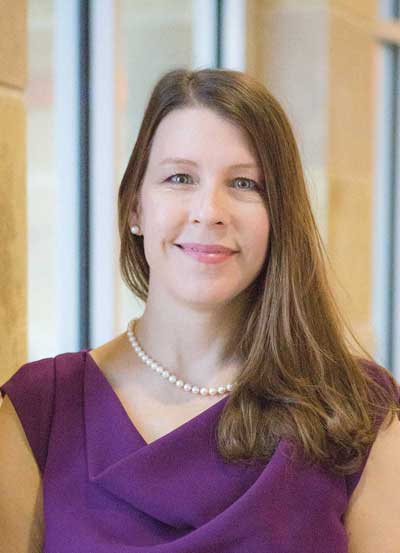 Jennifer C. Seger, MD, FOMA, is the Co-clinical Editor of Bariatric Times; Diplomate, American Board of Obesity Medicine; Medical Director, Bariatric Medical Institute of Texas, San Antonio, Texas.
Dear Readers,
I recently attended my first in-person conference since the COVID-19 pandemic began. It was the Obesity Medicine Association's (OMA) Spring Obesity Summit, held in Atlanta, Georgia. There were over 500 people in attendance, with many first-time attendees. It was so great to finally be back together with colleagues from around the country and see everyone excited to reconnect and eager to learn the latest scientific advancements related to obesity. 
Just days before the start of the conference, Eli Lilly released the data from their Phase III trial of tirzepatide, a first-of-its-kind combination medication consisting of a glucose-dependent insulinotropic polypeptide (GIP) and a glucagon-like peptide receptor-1 (GLP-1) agonist.1 Both GIP and GLP hormones are incretins secreted by the intestines. In addition to glycemic control and superior A1C improvement, the Phase III trials showed a 22 percent weight loss rate, surpassing all medications currently available on the market.Some takeaways specific to tirzepatide:
United States (US) Food and Drug Administration (FDA)-approved for diabetes under the brand name Mounjaro, which should be available later this year

FDA approval for obesity to be announced, with an expected approval in 2023 to 2024 (fingers crossed)

Once weekly subcutaneous injection

Available in multiple strengths: 5mg, 10mg, and 15mg

Decreases appetite, slows gastric emptying, and improves insulin secretion

Most common side effects: nausea, vomiting, diarrhea

 

A1C reduction of 2 to 2.5 percent

Weight loss of about 22 percent

General takeaways on the usage of anti-obesity medications:

Consider them: they work.

If one doesn't work, try another.

Don't be afraid to try combinations.

Consider long term usage.
Regarding that last bullet point about long term usage—one of the recommendations that was echoed throughout the conference was that it is time we rethink how and when we are using anti-obesity medications as part of a comprehensive treatment approach. Data has shown that it is common for patients to experience weight regain after stopping anti-obesity medications, at least in traditional models.2 There is also data that shows that patients who have undergone bariatric surgery lose more weight when anti-obesity medications are introduced at their plateau versus waiting until weight regain has begun.3 
If we approach obesity similarly to other chronic diseases, it makes sense that the treatment plan will need to be adjusted as the patient experiences the various ebbs and flows of life. At times, patients might maintain a healthy weight by simply focusing on a healthy diet and lifestyle, while at other times, they might need more intensive nutrition support, medications, nonsurgical devices, and possibly even surgical interventions. 
In health,
Jenny Seger, MD, FOMA
References
United States Food and Drug Administration. FDA approves novel, dual-targeted treatment for Type 2 diabetes. 13 May 2022. https://www.fda.gov/news-events/press-announcements/fda-approves-novel-dual-targeted-treatment-type-2-diabetes. Accessed 18 May 2022.

Schultes B. Pharmacological interventions against obesity: current status and future directions. Visc Med. 2016;32(5):347–351.

 

Stanford FC, Alfaris N, Gomez G, et al. The utility of weight loss medications after bariatric surgery for weight regain or inadequate weight loss: a multi-center study. Surg Obes Relat Dis. 2017;13(3):491–500.

 
Category: Editorial Message, Past Articles