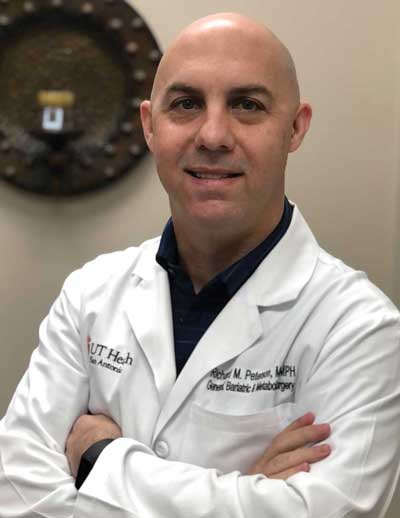 Richard M. Peterson, MD, MPH, FACS, FASMBS, DABS-FPMBS, is the Co-clinical Editor of Bariatric Times; Professor of Surgery, UT Health San Antonio; Chief, Bariatric and Metabolic Surgery UT Health San Antonio, San Antonio, Texas.
Dear Colleagues,
This year, I will be finishing my four-year term as a board member of the organization formally known as the American Society for Metabolic and Bariatric Surgery (ASMBS) Foundation. I wanted to use this opportunity to bring to light some big and exciting changes that are happening. Over the last 18 months, the foundation has been working to refine and focus its mission. For over 25 years, the foundation has supported the mission of the ASMBS through a dedicated focus on three core areas of Treatment, Research, and Education to end Obesity (TREO). The rebrand to the TREO Foundation, which went live May 1 of this year, further defines and differentiates the foundation's strategic positioning, while clearly establishing its voice and purpose. As a result, the TREO Foundation will be positioned to better connect to current and potential donors while expanding its donor base to include corporations and philanthropic organizations.
I recently spoke with Current TREO Foundation President Dr. Carl Pesta and Executive Director Michael Votta, who highlighted that the "TREO Foundation's mission is to end obesity, by increasing the scientific and public understanding of metabolic and bariatric surgery. Through these efforts, they are working to expand access to one of the most underutilized treatments in medicine. The relationship between the ASMBS and TREO Foundation has never been stronger." 
This year, at the ASMBS annual meeting in Las Vegas, the TREO Foundation will host its first LEAD Awards and Gala as the rebranded organization. The gala is always a fun event, where many of our peers are celebrated for their contributions to the field of metabolic and bariatric surgery. Take the opportunity to buy a ticket and come celebrate and network. A list of this year's award recipients can be found on the TREO Foundation's website (https://www.treofoundation.org/lead-awards-gala/). I look forward to seeing you there on Wednesday evening, June 28, and honoring these deserving individuals. 
Sincerely,
Rich Peterson, MD, MPH, FACS, FASMBS  
Category: Current Issue, Editorial Message