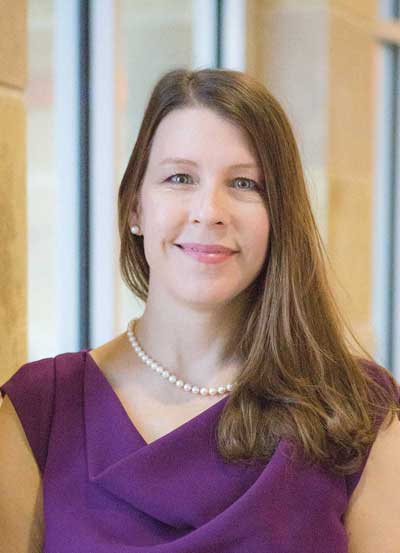 Jennifer C. Seger, MD, FOMA, is the Co-clinical Editor of Bariatric Times; Diplomate, American Board of Obesity Medicine; Medical Director, Bariatric Medical Institute of Texas, San Antonio, Texas.
Dear Readers,
To date, bariatric surgery is the most proven approach to achieving effective, meaningful weight loss. While I do believe the research lags in terms of some amazing, comprehensive, nonsurgical approaches, the data is what it is, and we will focus on that. In an excellent article published in Surgery for Obesity and Related Diseases in April 2022, the Post-Operative Weight Recurrence (POWER) Task Force tackled the issue of defining insufficient weight loss and weight regain.1 They concluded that there is no clear consensus for either, making it exceedingly difficult to appropriately estimate the incidence of both. The POWER Task Force recommends that the term weight recurrence (WR) replace weight regain or weight loss failure moving forward, and that the term nonresponders replace insufficient weight loss (IWL). 
The reasons for nonresponders and WR are multifactorial and quite complex, as is the disease of obesity. Nonresponders present quite the conundrum for the provider and often leave both the patient and provider feeling frustrated and defeated. 
The most important thing to do is not panic. As providers, it's important that we not give up on the patient, assuming they have done something wrong. I'm no football expert, but we all can appreciate what happens when the quarterback loses confidence and doubts his performance or the ability of his teammates. We're talking chaos…with sacks, fumbles, interceptions…it's not pretty. 
As medical providers, we are the quarterbacks and need to stay positive and optimistic. It is powerful to be able to confidently reassure our nonresponder patients that while their progress might not be typical, their team is going to do everything possible to help them reach their goals. This reassurance can go a long way in keeping the patient engaged, which is crucial, as these folks often stop coming in for follow-up. The last thing we need is for the patient to become more stressed and anxious or lost to follow-up. 
A few months ago, I wrote about the possible need to reconsider the guidelines for surgical follow-up.2 It's especially important to recognize that our current guidelines do not provide any recommendations for nonresponders or those with WR, which are undoubtedly areas that need to be addressed.
What can we do for now? 
Reassure the patient that plateaus and even some weight regains are a normal part of the weight loss process.
Always rule out surgical complications, which, while infrequent, can occur and disrupt weight loss.
Increase the frequency of the patient visits.
Analyze nutrition first; have the patient do some tracking and follow-up with the dietitian.
Assess eating patterns, timing, and quantity, and don't hesitate to start an anti-obesity medication if needed.
Assess sleep, stress, and physical activity.
Have the patient try a partial meal replacement (basically the preoperative diet) until they are losing weight again at a more acceptable rate, then gradually move to a more whole food-based approach.
Consider a behavioral health visit, especially if the patient reports high stress, anxiety, depression, or alcohol use.
In health,
Jenny Seger, MD, FOMA
References
Majid SF, Davis MJ, Ajmal S, et al. Current state of the definition and terminology related to weight recurrence after metabolic surgery: review by the POWER Task Force of the American Society for Metabolic and Bariatric Surgery. Surg Obes Relat Dis. 2022;18(7):957–963. https://doi.org/10.1016/j.soard.2022.04.012
Seger JC. Is it time for a paradigm shift in postoperative follow-up? Bariatric Times. 2022;19(4):4.

 
Category: Editorial Message, Past Articles