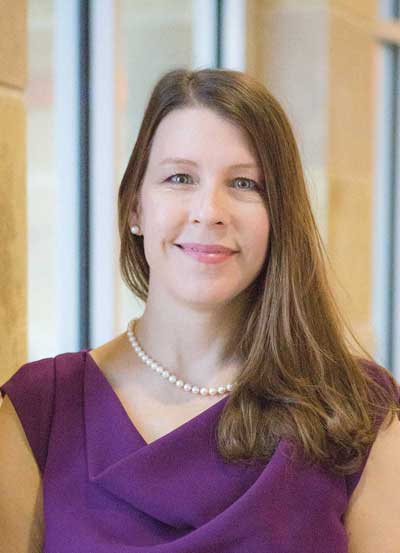 Jennifer C. Seger, MD, FOMA, is the Co-clinical Editor of Bariatric Times; Diplomate, American Board of Obesity Medicine; Medical Director, Bariatric Medical Institute of Texas, San Antonio, Texas.
Dear Readers,
Bariatric surgeons have the Metabolic and Bariatric Surgery Accreditation and Quality Improvement Program (MBSAQIP), and before that it was the Bariatric Outcomes Longitudinal Database (BOLD). It's interesting to think about the need for such an entity beyond state medical boards. If you ask a bariatric surgeon, they would likely tell you it's needed to ensure that surgeons have the appropriate skills and hospitals have the appropriate facilities and staff training to mitigate the risk to patients and improve outcomes. When bariatric surgery was at its infancy in the early 2000s, it's true there were some surgeries being done by inexperienced surgeons and in facilities without appropriate equipment and adequately trained staff, which led to some unfortunate outcomes.1 While most bariatric surgeries were being performed safely, the negative publicity definitely damaged this newly emerging field. Because of this, and the lack of long-term data around safety and efficacy, bariatric surgery was frowned upon by many, prompting some insurance companies to drop coverage. 
Seeing the need to establish standards for bariatric surgery, the American Society for Bariatric Surgery (ASBS; now American Society for Metabolic and Bariatric Surgery [ASMBS]) created the nonprofit Surgical Review Corporation, which developed BOLD to create a national database to track bariatric surgeries. For a number of reasons we won't get into here, BOLD was subsequently replaced (in celebratory fashion by most surgeons) by MBSAQIP, and the burden to report data shifted away from the surgeons to the facilities.
Has the time come for us to create something similar for nonsurgical obesity management? Maybe. The Obesity Medicine Association (OMA), the American Association of Clinical Endocrinology (AACE), and The Obesity Society (TOS) all have guidelines for obesity management. But I wonder if not having a central unifying society or agreed upon set of guidelines confuses insurance entities, employers deciding on plans, and patients? 
Although the system isn't perfect, I think most agree that the creation of standards and tracking of data paved the way for the field of bariatric surgery to flourish. I am curious if having something similar would help to elevate the field of obesity medicine. Clearly, there are challenges, such as the lack of uniformity around care, integrity and oversight of the data, and obviously, cost. I am certain that patients would appreciate having another layer of evidence that a particular clinician has met certain criteria to be recognized as part of a center of excellence. Would sharing our data help insurers see that excellence in obesity medicine care exists and is already available? 
With the impressive data surrounding semaglutide2 and tirzepatide,3 the latter of which has yet to be approved by the United States (US) Food and Drug Administration (FDA) for the treatment of obesity, there appears to be a rather rapid influx of online "weight loss clinics." Physicians previously uninterested in weight management are now throwing their hats in the ring. I'd like to think it is because they have been enlightened about the burden of obesity, and for some, I think that is the case, but for others, I am not convinced. 
A quick Google search reveals three websites offering semaglutide or tirzepatide "without an office visit" with "a 15 minute consultation," and while I am all for telehealth when done correctly, I am deeply concerned that these new companies are preying on patients desperate to lose weight. One of the customers bragged about not having to talk to anyone and getting a confirmation for her prescription within five minutes. 
Call me crazy, but I simply do not think this is what we want for patients. Anti-obesity medications are only part of the solution, and obesity medicine specialists are far better than this. We have a duty to help patients address the underlying factors that led to their weight gain in the first place and equip them with the knowledge and skills to manage their obesity long-term. Is it time to raise the bar for the nonsurgical management of obesity? I think so. 
In health,
Jenny Seger, MD, FOMA
References
Proceedings from the A.S.P.E.N. Summit addressing the physician nutrition expert shortage December 4–6, 2009. JPEN J Parenter Enteral Nutr. 2010;34(6S):7S–132S.
Wilding JPH, Batterham RL, Calanna S, et al. Once-weekly semaglutide in adults with overweight or obesity. N Engl J Med. 2021;384:989–1002.
Jastreboff AM, Aronne LJ, Ahmad NN, et al. Tirzepatide once weekly for the treatment of obesity. N Engl J Med. 2022 Jun 4. Online ahead of print.

 
Category: Editorial Message, Past Articles