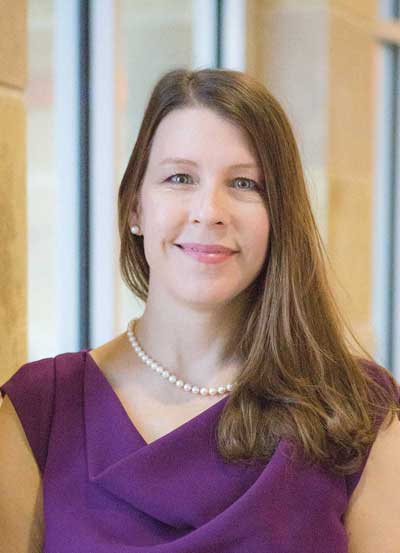 Jennifer C. Seger, MD, FOMA, is the Co-clinical Editor of Bariatric Times; Diplomate, American Board of Obesity Medicine; Medical Director, Bariatric Medical Institute of Texas, San Antonio, Texas.
Dear Readers,
Individuals undergoing bariatric surgery are at a particularly high risk of losing excessive lean body mass, which increases the risk for the development (or worsening) of sarcopenia, which is associated with higher all-cause morbidity and mortality.1
A 2020 study by Nuijten et al2 showed excessive loss of fat-free mass (EFFM) in 3,596 patients ranged from 14 to 46 percent at 36 months, with the majority of that occurring within the first 3 to 6 months postoperatively. Another study from 2018 by Voican et al3 found a four-fold increase (8% at baseline/30% at one year) in sarcopenia in patients who had undergone sleeve gastrectomy.3
These studies should raise concern. Almost all bariatric surgical patients consume a very low-calorie diet (400–800kcal/day) in the early postoperative months, which commonly leads to rapid weight loss. This early loss occurs fairly effortlessly, meaning without much, if any, increase in physical activity. Unfortunately, this can create a false sense of security for patients, suggesting physical activity is not particularly important. 
In the face of such significant postoperative weight loss with metabolic and bariatric surgery, it is easy to imagine how patients, and their healthcare team, might become complacent when it comes to the preservation of lean muscle mass. Since current metrics have historically been body mass index (BMI)-centric, it raises the question as to whether we might be missing the mark when it comes to identifying patients at risk. Indeed, some practices do not have a reliable way to determine body composition. 
Physical inactivity, however, is not the only issue. As previously mentioned, patients are often not even meeting the typical recommended dietary allowance (RDA) for protein, which is 0.8g/kg/day. Many leading researchers have suggested the term RDA be renamed to reflect the minimum daily requirement for protein because of extensive data showing that "optimal protein" is significantly higher than 0.8g/kg/day and should be closer to 1.2 to 1.6g/kg/day.4,5
Left unchecked, lack of physical activity, especially resistance training, and suboptimal protein intake can lead to excessive loss of lean mass, a decrease in resting metabolic rate, an increase in frailty and disability, and might negatively impact the patient's overall long-term success. 
Understanding the unique challenges patients face regarding being more physically active and getting enough dietary protein is crucial if we are to have any hope of helping patients overcome these challenges. There is mounting data related to the robust health benefits achieved by consuming quality protein in amounts sufficient to stimulate muscle protein synthesis (typically 30g/meal) and coupling this with resistance training to achieve those benefits.4–6 
For patients who are already facing an uphill battle with obesity, weight loss, and weight maintenance, we need to go above and beyond to help them understand the critical importance of regular aerobic and strengthening-based physical activity, in addition to protein intake above the RDA bare minimum requirements. Coordinated efforts within practices are necessary to ensure that patients achieve the best possible outcome following bariatric surgery—not just as it pertains to their weight loss, but to their overall health and wellness journey. At the end of the day, if patients are losing too much lean body mass, they will be at increased risk for weight regain, sarcopenic obesity, and future disease. 
In health,
Jenny Seger, MD, FOMA
References
Xu J, Wan CS, Ktoris K, et al. Sarcopenia is associated with mortality in adults: a systematic review and meta-analysis. Gerontology. 2022;68(4):361–376.

 

Nuijten MAH, Monpellier VM, Eijsvogels TMH, et al. Rate and determinants of excessive fat-free mass loss after bariatric surgery. Obes Surg. 2020;30(8):3119–3126.

 

Voican CS, Lebrun A, Maitre S, et al. Predictive score of sarcopenia occurrence one year after bariatric surgery in severely obese patients. PLoS One. 2018;13(5):e0197248.

 

Josse AR, Atkinson SA, Tarnopolsky MA, Phillips SM. Increased consumption of dairy foods and protein during diet- and exercise-induced weight loss promotes fat mass loss and lean mass gain in overweight and obese premenopausal women. J Nutr. 2011;141(9):1626–1634.

 

Phillips SM, Paddon-Jones D, Layman DK. Optimizing adult protein intake during catabolic health conditions. Adv Nutr. 2020;11(4):S1058–S1069. Erratum in: Adv Nutr. 2021;12(2):578.

 

Moore DR, Churchward-Venne TA, Witard O, wt al. Protein ingestion to stimulate myofibrillar protein synthesis requires greater relative protein intakes in healthy older versus younger men. J Gerontol A Biol Sci Med Sci. 2015;70(1):57–62.

 
Category: Editorial Message, Past Articles