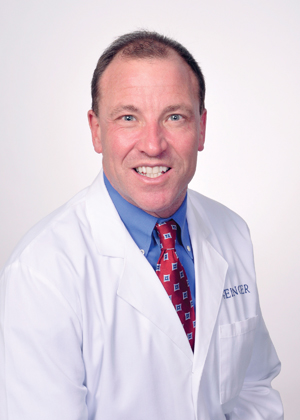 by Christopher D. Still, DO, FACN, FACP
Co-clinical Editor of Bariatric Times; Medical Director for the Center for Nutrition and Weight Management, and Director for Geisinger Obesity Research Institute at Geisinger Medical Center in Danville, Pennsylvania.
Dear Colleagues,
As discussed on my June editorial message, semaglutide 2.4mg was FDA approved for the treatment of obesity, providing another effective and safe anti-obesity medication to our toolbox. This month, I would like to discuss a potential future treatment based on a specific gene mutation that was found to be protective against obesity that we published in Science1 last month. Scientists from Regeneron Research Center analyzed de-identified genetic and associated health data from 645,000 volunteers from the United Kingdom, Mexico, and the United States, including participants in our Geisinger's MyCode Community Health Initiative. They discovered a rare genetic mutation in the GPR75 gene that is associated with protection against obesity. As you may recall, genes code for various proteins, and this variant produced decreased activity of the protein termed loss of function. These protective gene variants were found in 1 of every 3,000 people sequences. Individuals that were found to have this loss of function weighed, on average, 12 pounds less and faced 54 percent lower risk of obesity than those without the loss of function.
Regeneron scientists, collaborating with scientists at New York Medical College, then replicated the finding in mice that were genetically engineered to lack copies of the GPR75 gene. Such mice gained 44 percent less weight than mice without the mutation when both groups were fed a high-fat diet. 
Although in the early stages, next steps will be to better phenotype these individuals for any commonalities with the hope of one day pursuing therapeutic pathways–such as antibody, small molecule, and gene silencing approaches based on this newly discovered genetic target.
As we continue to have a better understanding of the biology of appetite regulation and effective and safe centrally acting medications are brought to market, possible new therapeutic pathways may provide additional tools to treat this relapsing and chronic disease of obesity. Discoveries such as this are crucially important, especially when it comes to combating the false narrative of  "obesity is only a disease of personal responsibility."  We must elevate and support these findings and treatment pathways, as they are often overlooked by our peers in the medical community. Unfortunately, the short-sightedness that patients with obesity often experience in healthcare only further exacerbates the disease and leads to a poor quality of life and health.
Be well,
Christopher D. Still, DO, FACN, FACP
References
Akbari P, et al. Sequencing of 640,000 exomes identifies GPR75 variants associated with protection from obesity. Science. 2021;373(6550).

 
Category: Editorial Message, Past Articles