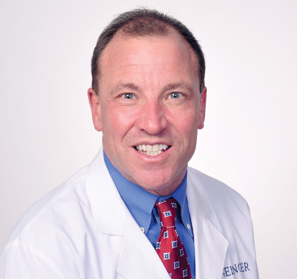 A Message from Dr. Christopher Still
Christopher Still, DO, FACN, FACP, Co-Clinical Editor, Bariatric Times; Medical Director for the Center for Nutrition and Weight Management, and Director for Geisinger Obesity Research Institute, Geisinger Medical Center, Danville, Pennsylvania.
---
This editorial message was co-written by Jamie Zervios, Vice President of Marketing and Communications at the Obesity Action Coalition.
Dear Readers:
Considering that more than 90 million adult Americans are affected by the disease of obesity, it's very unfortunate that its associated stigma prevents many people with obesity from seeking or receiving effective treatment. In fact, statistics shows that 50 percent of people with obesity have never had a conversation about their weight with a healthcare professional (HCP), and nearly as many say their HCP has never offered them weight loss or management counseling (Source: Obesity Action Coalition).
It is statistics such as these that demonstrate why we healthcare professionals need to change the way we care! October 29 to November 4, 2017, will mark the third annual National Obesity Care Week (NOCW), held in conjunction with the ASMBS ObesityWeek. NOCW is a weeklong national campaign hosted by NOCW Founding Champions The Obesity Action Coalition (OAC), the American Society for Metabolic and Bariatric Surgery (ASMBS), The Obesity Society (TOS), and the Strategies to Overcome and Prevent (STOP) Obesity Alliance. In addition, there are more than 36 organizations also supporting NOCW 2017 as champions of the campaign.
NOCW aims to change the way we care about obesity by creating a society that understands, respects, and accepts the complexities of obesity, as well as values science-based care, by doing the following:
Elevating societal awareness of the disease of obesity, those affected by it, its science-based treatment, and weight bias
Building a fact-based understanding of obesity among individuals impacted by the disease, healthcare professionals, medical societies, policy makers, payers, and other stakeholders
Facilitating a shift to science-based treatments for those living with obesity.
As HCPs, it is vitally important that we recognize the vast majority of issues still facing individuals affected by obesity, such as weight bias (especially in healthcare), access to safe and effective science-based treatment options, and ecognition of obesity as a serious disease by all HCPs.
As a Founding National Board Member of the OAC, I ask you to please engage with NOCW during ObesityWeek. We need more voices—your voice—to reach our goal of achieving better outcomes for our patients. You can join us and take action to change the way that you care about obesity by completing the Take 5 Pledge. The Take 5 Pledge is intended to inspire action by addressing the five reasons to care and encouraging us to change the way we care about obesity. To complete the Take 5 Pledge today and learn more about NOCW, visit www.ObesityCareWeek.org or stop by the OAC booth (#511) in the ObesityWeek Expo Hall.
Obesity is a societal issue that will impact all of us for many generations to come. Today, the disease of obesity has many science-based treatments available to help patients; however, the conversation of weight between patient and provider is often avoided. On top of that, people with obesity have been conditioned to internalize the stigma and bias they experience daily, which only further exacerbates the disease on many levels. The time to change the way we care is now. Join us and be a part of the 2017 National Obesity Care Week. Thanks!  I hope you enjoy ObesityWeek 2017!
Sincerely,
Christopher Still, DO, FACN, FACP
References
About NOCW. National Obesity Care Week. http://www.obesitycareweek.org/about-us/ Accessed October 10, 2017
Category: Editorial Message, Past Articles