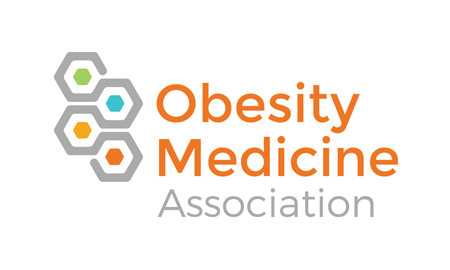 by Craig Primack, MD, FACP, FAAP, FOMA
Dr. Primack is Medical Bariatrician/Certified Medical Obesity Specialist/Co-medical Director, Scottsdale Weight Loss Center PLLC, in Scottsdale, Arizona, and President of the Obesity Medicine Association.

Funding: No funding was provided.
Disclosures: Dr. Primack is the President of the Obesity Medicine Association.
Bariatric Times. 2021;18(1):20
---
As we enter a new year, the world continues to face a novel crisis in COVID-19. However, the viral respiratory illness is not the only public health crisis we must tackle to catalyze better outcomes in our practices and communities in 2021 and beyond. Obesity has been on the rise for more than 40 years, and the number of adults with the condition has increased by more than 200 percent over the same period.1 And, nine states have adult obesity rates over 35 percent, data points that continue to climb.
Persistent obesity has made significant swaths of our populace uniquely vulnerable to the effects of COVID-19. And as many communities grapple with the prospect of new lockdown measures, it's important to examine how patients with obesity are at a higher risk of COVID-19-related complications. Obviously, obesity's potential to adversely impact lung function places patients with the chronic condition at a significantly higher risk of hospitalization and mortality.2,3
However, it's important to also examine the other unique factors that increase the risk among patients with obesity, particularly the mental health implications of quarantine and mental health experiences of stress, depression, and anxiety.
Bariatric Patients, Stress, and Susceptibility to COVID-19
Our patient populations are under more stress than ever as a result of the ongoing pandemic—helping them reduce stress as the need to quarantine continues is a top priority for healthcare providers. Stress is a completely natural part of our sympathetic nervous system that can be beneficial in certain situations—acute stress can increase visual acuity, decrease pain, increase blood flow, and boost the immune system. However, chronic stress can contribute to adverse health outcomes and it's also associated with an increased risk for obesity.4,5
Bariatric surgeons are well-placed to help patients with obesity reduce their COVID-19 risk, boost overall resilience, and drive better health outcomes. Consider advising your patients to incorporate the following wellness strategies to reduce stress and the risk of hospitalization, boost resilience, and improve overall health.
Set goals to stay healthy and safe. Social distancing measures designed to reduce the spread of COVID-19 might have permanently changed the way we move through the world, but achieving good health is still a worthwhile—and achievable—goal. Advise your patients to stay on track by continuing to set realistic health goals that can be safely achieved. Going to the gym every day might not be a realistic goal at this time, but resolving to take daily walks around the neighborhood is a realistic goal for most patients.
Stream less, create more. Creative pursuits and hobbies are better for overall health than endlessly streaming television and movies on our various screens and devices. Encourage patients to seek out more active and enriching after-work and weekend activities like journaling, reading, puzzles, and other forms of art therapy.
Stick to self-care plans. It's easy to neglect self-care during an ongoing global health crisis, but now is the time to really prioritize the habits and behaviors that influence overall health. This is particularly true for bariatric patients who tend to be on longer-term care plans. Counsel your patients on the importance of consistency when it comes to practicing self-care at this critical moment in time.
Seek out social connections. The emergence of COVID-19 highlighted a key medical reality—social connections have an enriching impact on overall health. While it's important to practice physical distancing to mitigate the risk of spreading COVID-19, it's also vital to nurture the social connections that matter. Bariatric patients would be well-advised to maintain social connectivity as best as they can through phone calls or the myriad digital communication platforms available today.
See the good all around. It can be hard to maintain a positive outlook and manage stress levels when the only news seems to be bad news. However, actively looking for feel-good stories or ways to help those in need can be gratifying. Encourage patients to actively seek out the good in a complicated situation. Volunteer work is a great outlet for COVID-19-related stress.
As clinicians continue to look for new ways to support their patients amid a public health crisis, bariatric surgeons can play a significant role in helping one of the country's largest and most vulnerable populations mitigate their COVID-19 risk. By acknowledging the unique stressors of the moment and incorporating clinical advice and best practices on stress management is just one way for healthcare professionals to show up for the patients who need our help the most. The Obesity Medicine Association (OMA) also offers a trove of resources to educate and empower healthcare providers with advanced obesity medicine knowledge. Together, we can help our patients and communities discover better health outcomes in the new year and beyond.
To learn more about OMA or to become a member, visit: www.obesitymedicine.org.
References
Obesity and Overweight. Centers for Disease Control. https://www.cdc.gov/nchs/fastats/obesity-overweight.htm. Accessed 10 December 2020.

 

Dietz W, Santos‐Burgoa C. Obesity and its implications for COVID‐19 mortality. Obesity. 2020;28:1005–1005.

 

Dixon AE, Peters U. The effect of obesity on lung function. Expert Rev Respir Med. 2018;12(9):755–767.
Chronic Stress May Increase Obesity Risk. Medical News Today. https://www.medicalnewstoday.com/articles/316074. Accessed 10 December 2020.

 

Hewagalamulage SD, Lee TK, Clarke IJ, Henry BA. Stress, cortisol, and obesity: a role for cortisol responsiveness in identifying individuals prone to obesity. Domest Anim Endocrinol. 2016;56 Suppl:S112–120.
Category: Medical Methods in Obesity Treatment, Past Articles