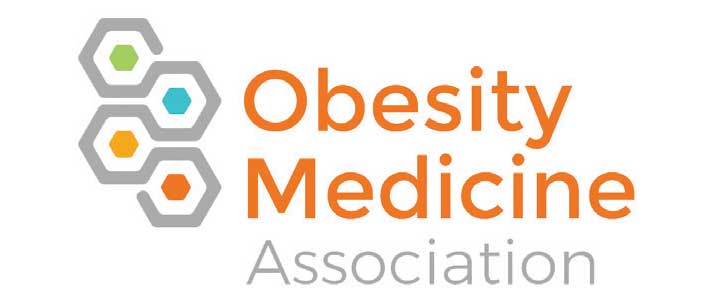 by Sandra Christensen, MSN, ARNP, FNP-BC, FOMA
Ms. Christensen is with Integrative Medical Weight Management in Seattle, Washington, and is a fellow and member of the Board of Trustees for the Obesity Medicine Association.

Funding: No funding was provided.
Disclosures: Ms. Christensen is a fellow and member of the Board of Trustees for the Obesity Medicine Association.

Bariatric Times. 2020;17(6):18
---
As the obesity epidemic continues to sweep the country—nine states had obesity rates at or above 35 percent in 2018—bariatric surgery remains an effective and sought-after obesity treatment.1 Given the increasing use of surgical interventions for obesity, postsurgery maintenance of both mental health and weight loss should be key measures of success for bariatric surgeons and patients alike.
The physiological complications of obesity are well documented. Patients with the condition are at a higher risk of developing other diseases or health conditions, such as diabetes, cardiovascular disease, hypertension, stroke, and sleep apnea.2 Obesity is also associated with a 25-percent increase in the risk of mood and anxiety disorder diagnoses, such as major depressive disorder, bipolar disorder, panic disorder, and agoraphobia.3 Because bariatric surgeons work closely with their patients, they can play a key role in guiding patients with obesity to better mental and physical health outcomes.
Helping Bariatric Patients Achieve Mental Health and Weight Loss Successes
Weight loss is associated with a number of physiological benefits, including the reduced risk of serious metabolic complications, but what about the mental health advantages? Studies have demonstrated that weight loss consistently improves psychological outcomes, such as body image and other health-related quality of life measures.4 Given the overall efficacy of surgical interventions for obesity management, it's little wonder that more than 252,000 bariatric surgeries were performed in 2018.5
For surgeons, there is an opportunity to play a more active role in helping patients with obesity achieve measurable improvements in their mental and physical health. The following actionable steps might encourage positive outcomes for bariatric patients.
Consider longer-term care plans. Research has consistently demonstrated the efficacy of bariatric surgery compared to lifestyle intervention programs. According to one study, after 10 years, surgically treated patients achieved better weight outcomes than patients in a lifestyle intervention program.6 But despite successful weight loss, the general mental health, neuroticism, sense of control, and fear of intimacy scores showed significant deterioration over the same time period.
Because most bariatric surgery practices do not provide 10-year care plans, offering longer-term treatment plans, particularly for at-risk patients, including those currently experiencing mood and anxiety disorders, might mitigate the potential mental health declines associated with surgical weight loss.
Reducing weight bias. The stigma of weight bias poses significant risks to the psychological and physical health of people with obesity.7 The lived experience of weight bias often leads to increased eating, decreased self-regulation, and higher cortisol levels.8 Additionally, long-term exposure to high levels of stress hormones contribute to a number of physiological conditions that disproportionately impact people with obesity, including heart disease, stroke, depression, and anxiety disorders.9
Obesity isn't a character flaw or simply the result of laziness—decades of medical knowledge and research say otherwise—yet these outdated notions persist among many healthcare providers. That's why proactive measures that banish weight bias from bariatric surgery practices are needed to create much-needed safe spaces for patients with obesity to receive essential care, become more aware of their personal biases and learn affirming, people-first language.10,11
Connect to obesity medicine resources. Healthcare providers of all specialties can benefit from advancing their knowledge of obesity medicine to better meet the needs of patients living with this complex, treatable condition. The Obesity Medicine Association (OMA) offers a number of key resources to assist with this endeavor, including American Board of Obesity Medicine (ABOM) certification preparation, the NP/PA Certificate of Advanced Education in Obesity Medicine, Obesity Treatment Proficiency Badges™, the Obesity Algorithm™ and more.12–16
Bariatric surgery might be an effective obesity treatment, but it isn't a magic solution—it is just one component of a comprehensive obesity management plan. Although a number of factors influence postoperative outcomes for each patient, bariatric surgeons can make a greater impact by focusing on mental health changes as well as health and weight reduction.
For more obesity medicine resources, or to become a member of the OMA, visit: www.obesitymedicine.org.

References
U.S. Obesity Rates Reach Historic Highs – Racial, Ethnic, Gender and Geographic Disparities Continue to Persist. Trust for America's Health. https://www.tfah.org/report-details/stateofobesity2019/. Accessed April 29, 2020.

Khaodhiar L, McCowen KC, Blackburn GL. Obesity and its comorbid conditions. Clin Cornerstone. 1999;2(3):17–31.
Simon GE, Von Korff M, Saunders K, et al. Association between obesity and psychiatric disorders in the US adult population. Arch Gen Psychiatry. 2006;63(7):824–830.
Lasikiewicz N, Myrissa K, Hoyland A, Lawton CL. Psychological benefits of weight loss following behavioral and/or dietary weight loss interventions. Appetite. 2014;72:123–137.

Estimate of Bariatric Surgery Numbers, 2011-2018. American Society for Metabolic and Bariatric Surgery. https://asmbs.org/resources/estimate-of-bariatric-surgery-numbers. Accessed April 29, 2020.

Canetti L, Bachar E, Bonne O. Deterioration of mental health in bariatric surgery after 10 years despite successful weight loss. Eur J Clin Nutr. 2016;70(1):17–22.
Puhl RM, Heuer CA. Obesity stigma: important considerations for public health. Am J Public Health. 2010;100(6):1019–1028.
Tomiyama AJ, Carr D, Granberg EM. How and why weight stigma drives the obesity epidemic and harms health. BMC Medicine. 2018;16(1):123.
Phelan SM, Burgess DJ, Yeazel MW, et al. Impact of weight bias and stigma on quality of care and outcomes for patients with obesity. Obes Rev. 2015;16(4):319–326.

Weight Bias and Discrimination: A Challenge for Healthcare Providers. Obesity Action Coalition. https://www.obesityaction.org/community/article-library/weight-bias-and-discrimination-a-challenge-for-healthcare-providers/. Accessed April 29, 2020.

Kyle TK, Puhl RM. Putting people first in obesity. Obesity (Silver Spring). 2014;22(5):1211.

Obesity Medicine Association. https://obesitymedicine.org/. Accessed April 29, 2020.

Prep Materials for the ABOM. Obesity Medicine Association. https://obesitymedicine.org/review-course-for-abom-exam/. Accessed April 29, 2020.

Obesity Treatment Proficiency Badges. Obesity Medicine Association. https://obesitymedicine.org/badges/. Accessed April 29, 2020.

2020 Obesity Algorithm. Obesity Medicine Association. Obesity Medicine Association. https://obesitymedicine.org/obesity-algorithm/. Accessed April 29, 2020.

Obesity Medicine Association NP / PA Certificate. https://obesitymedicine.org/cme/np-pa-certificate-obesity-medicine/. Accessed May 7, 2020.
Category: Medical Methods in Obesity Treatment, Past Articles